Unwinding in your back garden is cool but not as fun or adventurous as adding extra days on your next business trip to see the sights.
Many companies today support tacking a leisure component to business trips to improve employee satisfaction, combat burnout, and minimise turnover. These extra days allow staff to rest better, boost their creativity, experience new things and incentivise them to work more efficiently.
If you're planning on adding some downtime to your business trip, you'll need to think about the costs related to it. More importantly, what you can do to keep them down. Here are five useful tips.
1.Start by Filling in the Blanks
Ideally, your organisation is responsible for laying out and communicating formal bleisure policies but you need to understand what these policies entail.
Determine who is financially responsible for you (and your dependents) should you require assistance during the leisure portion of your trip. What is stipulated in the company's insurance program? Do you need to arrange specific travel insurance for the days you'll be off?
Are some personal expenses covered by your corporate credit card or will you meet all your leisure expenses using your personal credit card? How much reimbursement should you expect?
Further, can you make leisure arrangements through the organisation's preferred suppliers? Will the supplier extend corporate travel discounts to you? What about checked baggage fees?
Being clear on these issues allows you to budget accordingly and minimises friction with the finance department later on
2.Work Out the Activities You Can Engage In
While most blended trips last 2-6 days, some workers are on the road much longer, completing assignments in nearby locations rather than returning home between trips. It presents fantastic opportunities to explore your destination.
To fill up your leisure days, we offer 3-day to 13-days mid-range and luxury safari packages to some of the most sought-after destinations in Kenya. These include the Masai Mara, the Amboseli National Park and the Samburu National Reserve.
Each of these destinations holds its own appeal which may include lush accommodations in the vast wilderness, tranquillity, interactions with wildlife at close proximity and rich cultural heritage.
Our safari packages also include trips to the coastal city of Mombasa or neighbouring towns like the pristine Watamu and the historic Lamu county. Here, you can indulge in a range of water sports, go boat sailing, swim, visit historic sites, and sample coastal (absolutely) yummy dishes
3. Beware of Foreign Transactions Fees & Currency Conversions
You'll need some cash for tips and whatnot, but avoid carrying lots of it lest you become a target for pickpockets and fraudsters. Credit cards are safer bets.
Peruse the credit card agreements (ahead of time) to ensure they don't exact fees for overseas transactions with a foreign merchant. 1% to 3% in fees doesn't sound like much, but it's charged per purchase and over the course of your trip, the fees can really add up.
If your card company has these charges, apply for one that doesn't contain foreign transaction fees. The same applies to debit cards. If they charge you extra for any ATM withdrawals you'll make in other countries, consider getting one that doesn't.
It's always prudent to alert the card company when you're planning to travel to ensure they don't suspend your card due to suspicious overseas activity. While you're at it, ask for an emergency number you can reach them on, for overseas assistance.
Lastly, pay in local currency since credit cards charge lower exchange fees than the store will. The same goes for ATM withdrawals. You'll find local currency withdrawals cheaper than your own currency.
4.Think Outside of Your Organisation's Destination
Staying in the same hotel or location for leisure as you did for business may prove impractical and expensive. There is no harm in moving somewhere cheaper so long as it doesn't compromise on comfort and quality.
Say, you were doing business in Nairobi and staying at a 5-star hotel, you may find an Airbnb or studio apartment with solid amenities much cheaper.
Alternatively, you can take a flight out or ride the train to the coastal city of Mombasa or other towns in its proximity like Malindi and Lamu. These culture-rich destinations are perfect for exploration, engaging in water sports, and relaxation.
Coastal towns aside, you can head inland to catch some wildebeest action at the Masai Mara. The world-renown Mara is home to all kinds of wildlife and enjoys different vegetation, including vast grasslands and riverine forests.
There are several child-friendly and adult-only lodges and camps at the Mara, but you would do well to get your booking done in advance. July to October, for example, are exceedingly busy at these parks and it's easy to find all accommodations booked if you don't plan early.
5.Live Like a Local
It's a rewarding experience when you try to live like the locals. Whether that's in a Manyatta with the Masai or among the Swahili people, you'll get to see life through their lenses.
So, ditch the chain hotel for locally owned accommodation, try out some of their outfits, shop where they shop, and eat as they do. You'll spend far less than you would have at a high-end hotel.
While you're at it, wake up early to see how the people start their day and stay out a little later to learn how they unwind. Strike up conversations with the locals and visit local attractions. There's no telling what "hidden gems."
Learn how to say hello, please, and thank you in the local language. Well, you might want to add, "where's the loo?" Folks get pleasantly surprised when foreigners speak their language—especially the niceties. It may help warm up the conversation and their attitude towards you.
Book Your Next Bleisure With Us
AJKenyaSafaris.com can help arrange your bleisure itinerary to ensure you enjoy all the amenities, conveniences, comfort, and adventure that come with blended trips. Reach us today at +254719222430 or james@ajkenyasafaris.com ltd. You can also visit our website.  
You May Also Like
WASHINGTON: At least 23 people were killed as a devastating tornado ripped across the southern US state of Mississippi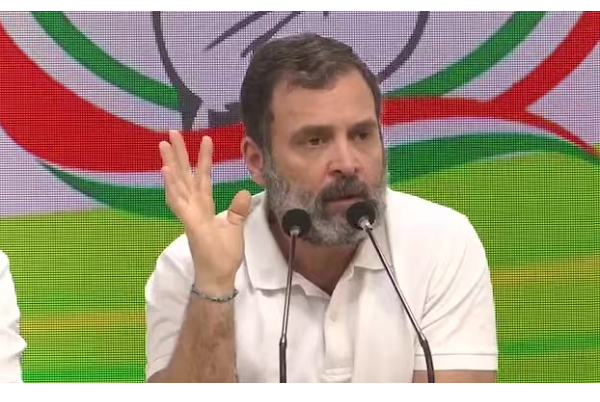 NEW DELHI: Top Indian opposition figure Rahul Gandhi said Saturday he would keep fighting for democracy
WASHINGTON: Nadia Kahf made history when she took oath in New Jersey this week as the first judge