ISLAMABAD: President Arif Alvi during a meeting with a Qatari delegation said that Pakistan was committed to transforming the existing relations with Qatar into a more robust political and economic partnership for the mutual benefits of the two countries.
He said Pakistan and Qatar enjoyed excellent relations which needed to be further strengthened in the areas of trade, economy and investment.
The delegation was led by Shiekh Ali Abudllah Thani Al-Thani, a member of the Qatari royal family.
The president told the delegation that Pakistan offered most liberal and investment-friendly regime in the region and Qatari investors needed to benefit from it. He welcomed the Qatar Investment Authority's interest in various sectors of Pakistan's economy. He expressed the hope that a direct linkage between Karachi and Hamad ports would further enhance trade between the two countries.
President Alvi briefed the delegation on the economic performance of Pakistan, saying the country's economy was growing well despite the Covid-19 pandemic.
He said Pakistan's ranking in the Ease of Doing Business Index had considerably improved and Qatari investors needed to take advantage of the investment-friendly environment.
President Arif Alvi said Pakistan highly valued its ties with Turkey, The president made these remarks while talking to Speaker of Grand National Assembly of Turkey Dr Mustafa Sentop, who called on him.
He further said as both countries enjoyed excellent relations based on religious and cultural linkages, besides unanimity of views on regional and international issues. He said relations between the two countries had transformed into a strong strategic partnership over the years and would continue to grow further.
Mr Alvi underscored the need for enhanced political and economic cooperation between the two countries for mutual benefits of the two sides.
The president said the people of Pakistan were highly grateful to the leadership of Turkey for supporting Pakistan's principled stance on Kashmir at all international fora. He also acknowledged that Turkey had been at the forefront of leading the global efforts to fight the Covid-19 pandemic by providing support and assistance to countries, including Pakistan.
You May Also Like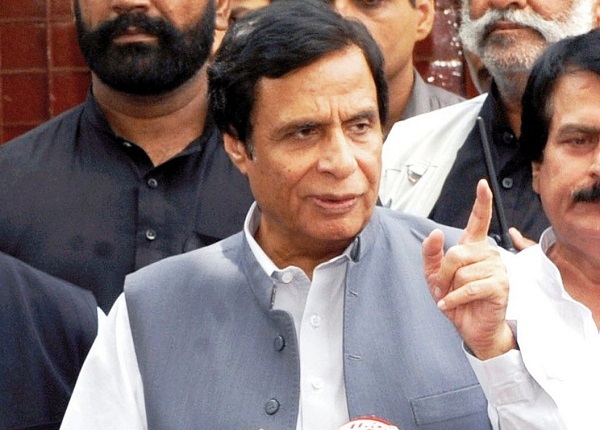 LAHORE: PML-Q leader and Punjab Assembly Speaker Pervaiz Elahi on Friday welcomed
NEW DEHLI: The Indian Supreme Court on Friday berated Nupur Sharma, the ruling
KARACHI: FIFA announced on Thursday that the Pakistan Football Federation's (PFF) suspension