BAHAWALPUR: PML-N Senior Vice-President Maryam Nawaz on Wednesday held a "cabal of five" responsible for the country's current predicament as she kickstarted a reorganisation tour to shape her party's narrative, days after her return to the country following a nearly four-month sojourn in London.
Among the "cabal", she said, were PTI Chairman Imran Khan, former chief justices of Pakistan Saqib Nisar and Asif Saeed Khosa. She did not name the other two, simply referring to them as the two "crutches" of Imran.
Addressing a workers' convention in Bahawalpur today, Maryam said it was necessary to understand why the country had come to a point where it had to take difficult decisions.
She said people should be grateful that the country had returned from the precipice of a disaster after four years under the PTI, adding that, otherwise, the "cabal of five had made plans [to rule] for the next 12 years".
"Imagine what would have happened to Pakistan in the next 12 years if the cabal of five had remained [in power]."
She said the "cabal of players and amateurs" had wrecked the economy and launched "suicide attacks" on it.
Maryam said she would name and share pictures of the cabal and they would be made public "whether that is Khosa or the dam guy (Nisar) or Imran or his two crutches".
She alleged that the quintet looted the country together day and night. "Someone was taking diamond rings, someone was taking plots, someone was making money through the land, someone was sending money to Dubai and someone made a house on several hundred kanals in Chakwal," Maryam added.
The PML-N leader said that it was her party's responsibility to save the country from the lot.
On Monday's Peshawar blast, Maryam said the PML-N had eliminated militancy in the country and questioned why it was cropping up again.
In an apparent reference to former Inter Services Intelligence chief Faiz Hameed, she questioned why the one whom Imran called his "eyes and ears" and who was posted in Khyber Pakhtunkhwa had "opened doors for terrorists".
She said if the person who was Imran's "eyes and ears" had focused on his actual job, Pakistan would not have to see the conditions today.
You May Also Like
WASHINGTON: At least 23 people were killed as a devastating tornado ripped across the southern US state of Mississippi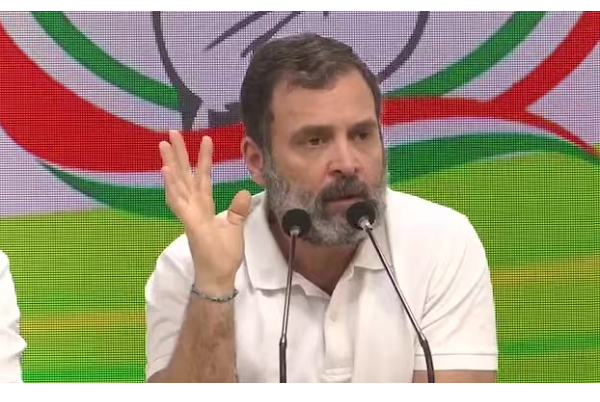 NEW DELHI: Top Indian opposition figure Rahul Gandhi said Saturday he would keep fighting for democracy
WASHINGTON: Nadia Kahf made history when she took oath in New Jersey this week as the first judge