BEIJING: China has started the first phase of a clinical trial for a novel coronavirus vaccine, records show, as the world's scientists race to find a way to combat the deadly pathogen. It comes after US health officials said last week they had started a trial to evaluate a possible vaccine in Seattle.
The Chinese effort beganon March 16 -- the same day as the US announcement -- and is expected to continue until the end of the year, according to a filing in the country's Clinical Trial Registry, dated March 17. "Volunteers of the Covid-19 phase one trial have already started receiving the vaccine," a staff member involved in the government-funded project said on Sunday.
The 108 participants, aged between 18 and 60, will be tested in three groups and given different dosages. They are all residents of the central city of Wuhan -- where the new coronavirus first emerged late last year.
As the Covid-19 pandemic rages and governments step up protection measures, pharmaceutical companies and research labs around the world are working at full tilt. There are currently no approved vaccines or medication for the new disease, which has killed more than 13,000 people worldwide so far.
China´s nationalistic Global Times published an opinion piece last week noting "the development of a vaccine is a battle that China cannot afford to lose". But the quest is expected to take time -- the US candidate vaccine may take another year to 18 months before becoming available.
An antiviral treatment called remdesivir, made by US-based Gilead Sciences, is already in the final stages of clinical trials in Asia and doctors in China have reported it has proven effective in fighting the disease. But only randomised trials will allow scientists to know for sure if it really helps or whether patients would have recovered without it.
Congress and the US government were working furiously on Sunday to provide trillions of dollars in rescue money aimed at cushioning both businesses and ordinary Americans from the devastating impact of the coronavirus pandemic.
Lawmakers on Capitol Hill were nearing a deal to inject roughly $1.6 trillion into businesses and the pockets of millions of workers laid off as the Covid-19 virus continues to spread. A separate package would provide a stunning $4 trillion in liquidity to juice up the economy.
A procedural vote in the Senate on the smaller package was set for 3:00pm (1900 GMT) Sunday. "We look forward to wrapping it up today," Treasury Secretary Steven Mnuchin told "Fox News Sunday."
Senate Republican leader Mitch McConnell said late Saturday that the deal was "very close." His Democratic counterpart, Chuck Schumer, said that "to my delight and surprise there has been a great deal of bipartisan cooperation thus far." Together, the urgent measures represented one of the most dramatic governmental rescue efforts outside time of war, with millions of people thrown out of work, thousands of businesses shuttered or badly suffering, travel severely curtailed and no certainty as to when things might improve.
Meanwhile, hundreds of millions of Indians were ordered into partial or full lockdowns Sunday as the nation stepped up its measures to combat the coronavirus pandemic.
The raft of state shutdown measures came as the country of 1.3 billion people, the world´s second-most populous nation, observed a 14-hour voluntary curfew on Sunday that Prime Minister Narendra Modi said would test the country´s ability to fight the pandemic. "This is the start of a long fight," Modi tweeted Sunday as the curfew came to an end.
"The people of this country have announced it today that we can take on and defeat as big a challenge as possible if we decide."
Normally bustling streets in the capital New Delhi and financial hub of Mumbai were mostly deserted as many people stayed indoors.
As the curfew drew to a close with authorities hailing its success, the government appealed to states late Sunday to impose mandatory lockdowns on virus-affected districts. A growing number of states and territories, including the capital New Delhi, heeded the call Sunday and banned all activity except for essential services.
Delhi, with a population of almost 20 million, will seal its land borders from early Monday, shut shops and private sector offices until March 31. Other states imposed partial or full lockdowns, with many closing borders, restricting movement and halting most public transport. Some, like West Bengal with a population of more than 90 million, locked down major cities but not rural areas.
Indian Railways, one of the world´s biggest networks, Sunday cancelled all services except suburban and goods trains until March 31. Modi also urged Indians to thank medical workers and other emergency personnel by clapping or banging pots and pans for five minutes at 5:00 pm -- and many in the cities responded with enthusiasm.
Neighbourhoods silent during the curfew burst into life as the sounds of clapping, cookware being hit and the bellow of conch shells -- an auspicious Hindu ritual -- filled the air from people´s balconies. "The enemy is there, invisible and elusive. We are trying to defeat it. We are at war, a public health war certainly," schoolteacher Sumita Dutta said in Kolkata as she clapped her hands in front of her home.
Meanwhile, Iran´s supreme leader Ali Khamenei said Sunday his country would never accept any aid to fight the novel coronavirus from arch-enemy and "charlatans" the United States, as Tehran announced 129 new deaths.
Speaking in a televised address, Khamenei charged in a message directed at Washington: "No one trusts you. You are capable of bringing into our country a drug that will keep the virus alive and prevent its eradication."
Iran has been one of the countries worst hit by the Covid-19 illness along with Italy, Spain and China, and the latest fatalities raised the official death toll to 1,685, the health ministry said.
More than 1,028 new cases in the past 24 hours meant a total of 21,638 people had now tested positive for the virus, said ministry spokesman Kianouche Jahanpour. US President Donald Trump said on February 29 that Washington was ready to help Iran fight the virus if its leaders requested it.
But Khamenei reiterated Iran´s rejection, charging that Washington, which whom it has had no diplomatic relations for more than 40 years, was "capable" of wanting to intensify the epidemic in the Islamic republic. "Today America is our most ferocious and vicious enemy," Khamenei said in his address to the nation. "The American leaders are liars, manipulators, impudent and greedy. They are charlatans," he said, also labelling them "absolutely ruthless" and "terrorists". The American proposals "to help us with medicines and treatments, provided we ask for them, are strange", he said, noting that the United States itself suffers from "a horrible shortage not only of disease prevention equipment but also of medicines".
Khamenei advised Iranians that "everyone should follow the instructions" of the authorities to fight the epidemic "so that Almighty God will put an end to this calamity for the Iranian people, for all Muslim nations and for all mankind".
Meanwhile, Afghanistan on Sunday reported its first fatality due to the novel coronavirus, after a man died in the north of the impoverished and war-torn country. Officials said the 40-year-old victim died in Balkh province, which borders Uzbekistan and Tajikistan, from complications stemming from the COVID-19 disease.
Khaliullah Hekmati, the health director for Balkh province, said that the man had suffered other health problems including with his liver and kidney. He was brought to a hospital on Wednesday, but was not quarantined there. "He died on Friday, his tests results came back positive today," Hekmati said. "When we went to quarantine the family, they had already moved to an area under Taliban control."
Afghan health officials have so far reported 34 cases of the novel coronavirus, including 10 new cases Sunday that saw the first two confirmed infections in the densely populated capital Kabul. Two foreign diplomats were also among the 10 new cases.
Meanwhile, Pope Francis said on Sunday he will this week deliver an extraordinary "Urbi et Orbi" (to the city and the world) blessing - normally given only at Christmas and Easter - and called for worldwide prayer to respond to the coronavirus crisis.
Francis made the surprise announcement in his weekly Angelus message, which he has been delivering from inside the Vatican over the internet and television instead of before crowds in St. Peter's Square. His decision to make an exception and give a special "Urbi et Orbi" blessing underscored the gravity of the situation worldwide but particularly in Italy, which has overtaken China as the country hardest hit by the virus outbreak.
On Saturday Italy recorded a jump in deaths from coronavirus of almost 800, taking the death toll in the country to nearly 5,000.
Francis also called on all Christians around the world to stop at noon Italian time on Wednesday to pray the "Our Father" together. "We want to respond to the pandemic of the virus with the universality of prayer, of compassion, of tenderness," he said from the papal library. "Let's remain united".
Meanwhile, Saudi Arabia reported a jump of almost a quarter in coronavirus cases on Sunday while the United Arab Emirates pumped more money into its economy as its state-owned carrier Emirates said it would halt almost all passenger flights.
Emirates, one of the world's biggest airlines, said it would suspend passenger operations — with the exception of repatriation flights to some 13 countries — by Wednesday. Cargo operations continue. "We find ourselves in a situation where we cannot viably operate passenger services until countries reopen their borders," Chairman Sheikh Ahmed bin Saeed al-Maktoum said.
Saudi Arabia recorded 119 new cases of the virus for a total of 511, the highest in the Gulf Arab region, the Health Ministry said.
On the other hand New York City was hit by the nation's largest coronavirus jail outbreak to date this week, with at least 38 people testing positive at the notorious Rikers Island complex and nearby facilities, more than half of them incarcerated men, the board that oversees the city's jail system said Saturday.
You May Also Like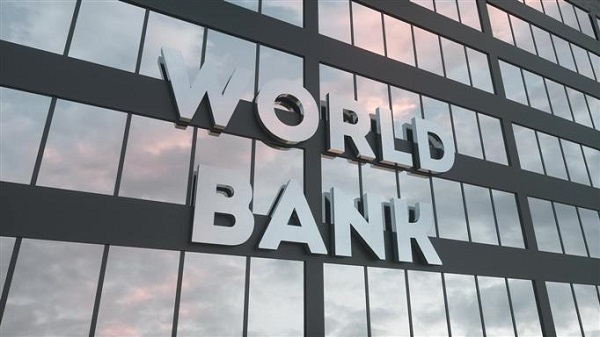 ISLAMABAD: Pakistan is expected to spend $2 billion of the World Bank funds meant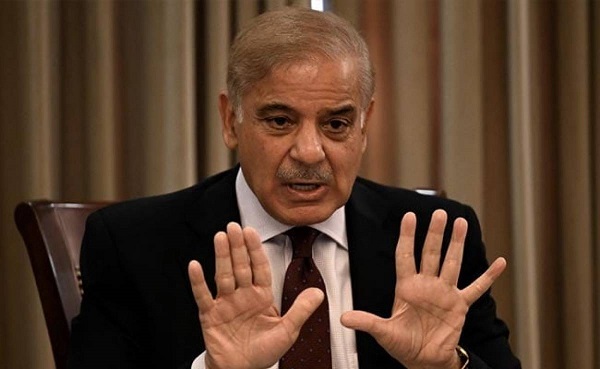 UNITED NATIONS: Pakistan has robust and transparent mechanisms in place to ensure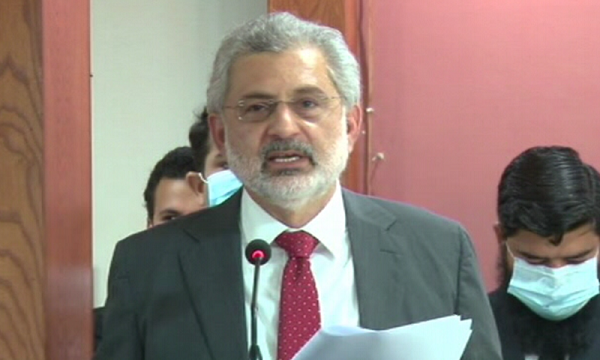 ISLAMABAD: Senior Puisne Judge of the Supreme Court Justice Qazi Faez Isa has expressed