ISLAMABAD: To help Pakistan face the daunting challenge of fighting the coronavirus, China and the United States have emerged as leading partners, despite the fact that both these major world powers are themselves fighting this deadly disease on a large scale.
China besides providing $4 million to build a hospital is also sending a medical team comprising experts to assist Pakistani doctors against this deadly disease.
In Beijing, Vice Minister of China's National Health Commission Zeng Yixin announced on Thursday that Beijing will send a team of medical experts to Pakistan to work closely with the health authorities and provide assistance and expertise in their fight against the coronavirus pandemic. "As required by the Pakistani side, China is preparing a medical team to visit Pakistan and this team of experts will pay field trips to different localities in Pakistan," he said.
On Thursday, US Ambassador Paul Jones highlighted the support the United States is providing to Pakistan, while committing to deepen its collaboration with new technologies and resources, as well as guidance for American citizens in Pakistan. In a video message he noted, "We've made Pakistan a priority country for emergency coronavirus assistance. We redirected $1 million in existing funding, and provided $1 million in new funding for lab and emergency supplies and to enable communities to identify potential coronavirus outbreak."
Spokesperson at the Foreign Office in the weekly media briefing pointed out that the US assistance of $1 million is being disbursed in coordination with the Health Ministry.
Meanwhile she commented on a "considerable amount of donation" from private sources from China which is due to arrive soon while the Alibaba Foundation has already donated 50,000 test kits and 5,00,000 face masks.
"China has helped Pakistan a great deal in our efforts to contain coronavirus. A team of medical experts is expected to arrive soon from China to assist our doctors in battling the coronavirus. The medical team will also bring medical equipment from China to strengthen our capacity," she said.
China's assistance to Pakistan to fight coronavirus includes 12,000 test kits, 3,00,000 masks, 10,000 protective suits. "Xinjiang government has also provided 50,000 masks each to Islamabad Capital Territory as well as Sindh government. A considerable amount of donation from private sources from China is also arriving. Alibaba Foundation has donated 50,000 test kits and 5,00,000 face masks as well," she added.
Meanwhile, the spokesperson said that travel restrictions from Wuhan are reportedly being lifted from April 8. "This can pave the way for our nationals to make their further plans in light of the guidelines issued by the governments on both sides," she said. The government says it is in touch with the Iranian authorities on regular basis with regard to matters pertaining to coronavirus.
Close coordination is taking place between the two sides, both at the leadership and working level. To a query on movement on the Pak-Iran border where pilgrims continue to come in, the spokesperson remarked, "As regards movement of Pakistani Zaireen from Iran, we are closely coordinating with Iranian authorities to ensure that the movement takes place as per the SoPs prescribed by the government. Every effort is being made to sort out issues, if any, through mutual coordination."
While referring to Prime Minister Imran Khan's call for debt rescheduling and economic assistance for the developing countries, the spokesperson said this was further underscored by the foreign minister in his recent telephonic conversations with his counterparts from France, Spain and Germany.
"This initiative has gathered traction in recent days, evidenced by the recent joint statement of IMF and World Bank calling for suspension of debt payments for poorer countries. An extraordinary G-20 meeting is also likely to take place to discuss the economic impact of coronavirus pandemic on global economy and developing countries," she added.
As the lockdown in Indian Occupied Jammu and Kashmir (IOJK) enters its 235th day, Pakistan once again asked India to lift the communications blackout so that the full extent of the COVID-19 outbreak can be assessed.
You May Also Like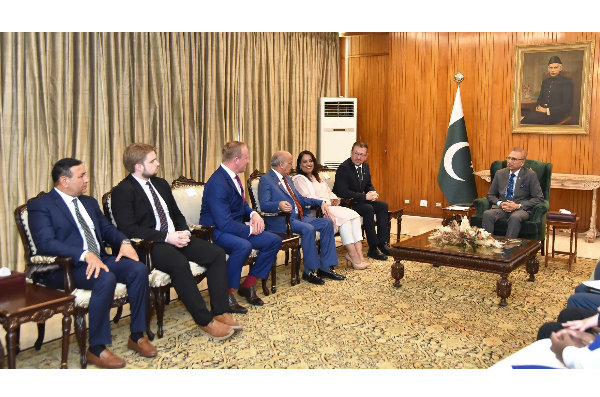 ISLAMABAD: President Dr Arif Alvi has said that India is involved in the genocide of Muslims, persecution and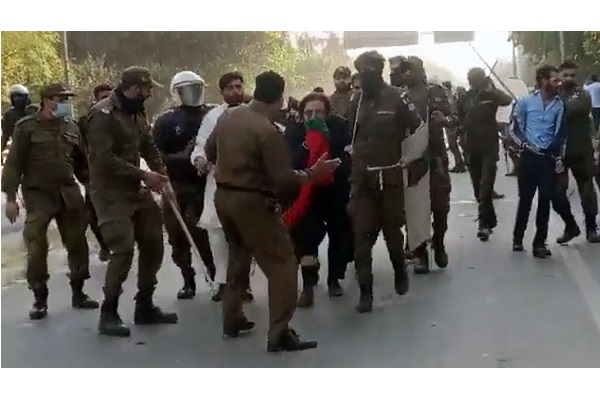 LAHORE: The PTI chairman and over 900 other party leaders and activists nominated in the May 9 cases have been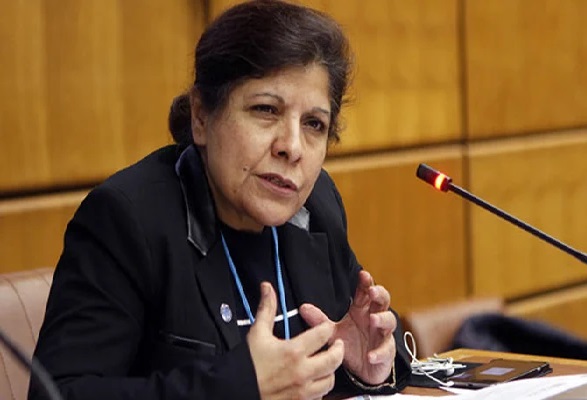 ISLAMABAD: Pakistan is seeking around $11bn in bilateral support from China and Saudi Arabia as the caretakers push