ISLAMABAD: Special Assistant to the Prime Minister (SAPM) on Health Dr Zafar Mirza Sunday said that there is some stability at the global level as the disease curve is straightening, meaning that the situation may stabilise in the days to come."
It is said that corona to persist till June in Pakistan while Europe and America are likely to control the pandemic till May. He said that the National Disaster Management Authority (NDMA) was directly sending all Personal Protective Equipment (PPEs) to the hospitals across Pakistan. The equipment has thus far been dispatched to 204 hospitals in Punjab, 100 in Khyber Pakhtunkhwa, 80 in Sindh, 11 in Islamabad, 8 in Azad Jammu and Kashmir, and 4 in Balochistan.
"If you are working in a hospital treating COVID-19 patients and want to know how much equipment your hospital has received, just visit the NDMA website and in the 'Supplies' pulldown menu, you will find details of all protective equipment sent to hospitals thus far," he advised doctors, nurses and paramedics in his televised briefing here.
Dr Zafar maintained that availability of PPEs had improved and was not an issue anymore; however, "there are probably some issues with reference to the use of PPEs." He said the federal and provincial governments were working towards this end, and a campaign on the use of PPEs will soon be launched.
According to the NDMA website, 1,668 N95 masks, 484 goggles, 3,153 protective suits, 1,502 shoe covers, 26,643 surgical masks, 1,636 caps, 23,658 gloves, 430 face shields, and 1,204 gowns have thus far been distributed to 11 hospitals in Islamabad.
Dr. Zafar Mirza also shared that the names and addresses of several thousand suspected cases of Covid-19 had been shared with the provinces as per the Trace, Track and Quarantine (TTQ) policy, which will enable location of confirmed cases and their contacts, and isolation of confirmed patients for containment of the disease.
"As such, there will be an increase in the number of tests per day," he said. Sharing the latest data, Dr. Zafar said, there were now over 2.9 million confirmed cases worldwide, with over 200,000 deaths and 837,000 recoveries.
Within Pakistan, 6,218 tests have been performed in the last 24 hours, taking the total number of tests to 144,365. There are 13,218 confirmed patients in the country of which 783 had been confirmed in the last 24 hours, with the Punjab reporting 332 cases, Sindh 287, KP 85, Balochistan 66, Islamabad 12, and GB 1. "Balochistan has reported more casual than usual," the SAPM pointed out.
A total of 2,866 confirmed patients in Pakistan have recovered — 111 in the last 24 hours — while 3,389 are admitted in hospitals and of these, 49 are critical and on life support. On the average, 47 people are on ventilators on any given day. Sixteen people lost their battle against Coronavirus in the last 24 hours, taking the country's total death toll to 277.
Of the 277 deaths recorded till 9:16pm, 98 have died in Khyber Pakhtunkhwa, 81 in Sindh, 11 in Balochistan, three in Gilgit-Baltistan, 81 in Punjab, and three in the Islamabad Capital Territory (ICT).
With over 80% of the patients acquiring the infection from fellow citizens within Pakistan, the outbreak is now largely driven by local transmission. Of 13,218 positive cases so far, 5,446 have been reported from Punjab, followed by Sindh 4,615, KP 1,864, Balochistan 781, Gilgit-Baltistan 318, Islamabad 235, and AJK 59.
The overall positivity percentage stands at 8.8%, with the percentage on quarantines being 15%.
To a question about the political motives behind such conferences being held by doctors, he rejected the perception of some elements in that regard. He appreciated the paramedics, doctors and nurses for playing frontline role in treating the patients.
To another question, he said government in consultation with religious scholars and Ulema had permitted the mosque administrations to follow the Standard Operating Procedures (SOPs) besides other precautionary steps given to them for safety and security of people visiting the mosques. He further stated that Pakistan was a poor country and a complete lockdown would expose the poor segment of the society to new challenges.
Dr. Zafar concluded the briefing with the usual public advice to follow social distancing and restrict outdoor movement. APP adds: Dr Zafar Mirza assured full support of the government for addressing genuine grievances of the doctors treating the corona patients.
"The incumbent government is well aware of problems of the paramedical staff including nurses, technicians, and doctors," he said. The demand of doctors addressing press conferences urging the government to go for a complete lockdown is not a feasible option, he said, adding that a complete shutter-down would add to the miseries of the daily wagers and labor community.
However, he said social distancing and other precautionary measures besides a strict lockdown in the areas where coronavirus patients had been detected, could be possible for protection of the community living there.
 
You May Also Like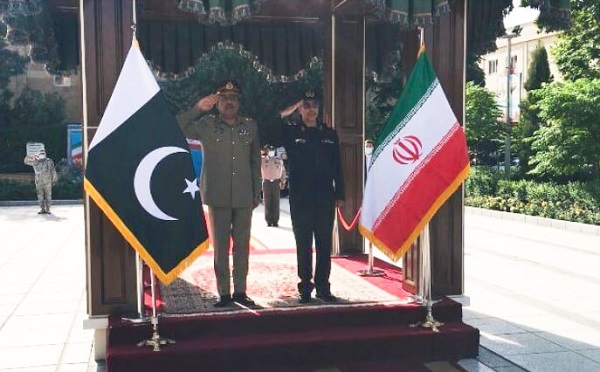 RAWALPINDI: Chairman Joint Chiefs of Staff Committee (CJCSC) General Nadeem Raza,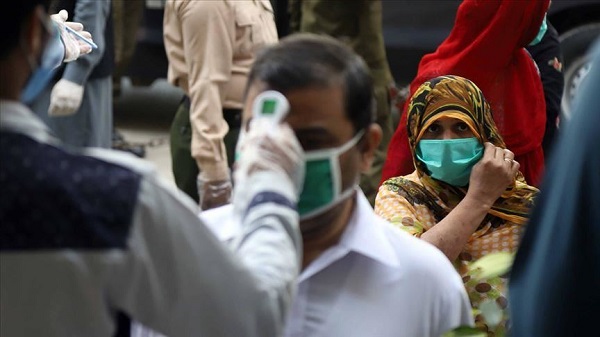 ISLAMABAD: Pakistan on Saturday reported more than 800 cases the largest daily increase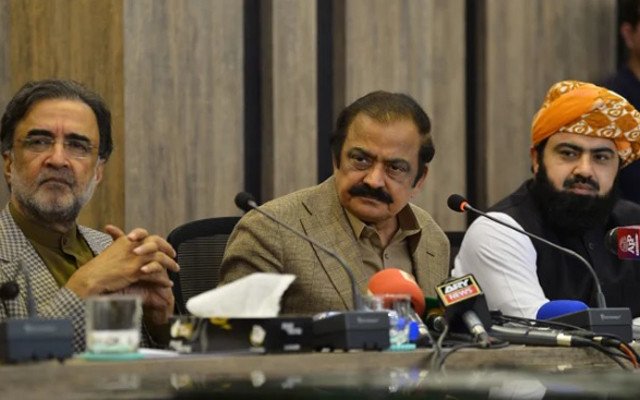 ISLAMABAD: Interior Minister Rana Sanaullah on Saturday promised to use "fresh" and "updated"