ISLAMABAD: The death toll in the country from COVID-19 rises to 11 after Punjab reported two more coronavirus deaths on Friday – one in Lahore and the other in Faisalabad.
According to the Punjab Health Department, a 70-year-old coronavirus patient died in Lahore's Mayo Hospital on Friday. He was a resident of Sheikhupura. Also, a 22-year-old coronavirus patient died in Faisalabad, according to a spokesperson for the provincial health department. He was admitted to Ghulam Muhammad Abad Hospital in Faisalabad.
It must be noted that there are 1,369 confirmed coronavirus case in Pakistan, according to the latest report released by the National Command and Control Centre on coronavirus on Friday.
Meanwhile, 42 new coronavirus cases have been confirmed in Punjab, taking the provincial tally to 490, according to a spokesperson for the Punjab Health Department.
Punjab now has the highest number of COVID-19 cases in the country, overtaking Sindh's total of 440. Meanwhile, two coronavirus patients were discharged from a hospital in Balochistan after recovering from the disease, according to the provincial government's spokesperson.
Liaqat Shahwani said both patients had been under treatment at Sheikh Zayed Hospital, Quetta, since they were diagnosed with the virus. They were released from the hospital after they tested negative for the COVID-19 after treatment.
Also, the government has established a Command and Control Centre to ensure effective coordination among the federal and provincial governments on control of COVID-19, Foreign Minister Shah Mahmood Qureshi said on Friday.
Qureshi, who attended the high-level meeting of National Coordination Committee chaired by Prime Minister Imran Khan a day earlier, said the facility would work under National Disaster Management Authority (NDMA).
"The provinces have been asked to nominate their representatives so that they can work in tandem through a standardized mechanism," the foreign minister said in a briefing regarding the meeting.
The National Coordination Committee also decided to put in place protective measures for health worker who remained a frontline defence during the challenge of coronavirus, he said.
The decisions in this regard include improvement in testing facility and purchase of new PCR machines – also known as thermal cycler most commonly used to amplify segments of DNA via the polymerase chain reaction.
He said keeping a balance between lockdown and provision of basic necessities of life to public was stressed in the meeting.
Qureshi said issuing mere notifications barring congregational Friday prayers at mosques was not enough, rather convincing public to maintain social distancing was more important.
Over in Karachi, it was reported that the activities at Karachi Sabzi Mandi (wholesale vegetable and fruit market) will remain suspended for 12 hours each day following lockdown orders from the provincial authorities in wake of rising coronavirus cases in the province.
Announcing the decision, Vice Chairman of the Market Committee Asif Ahmed said that all business activities at the market would remain suspended for 12 hours from noon to midnight every day from now on in view of the preventive measures.
On the other hand, Sindh Chief Minister Murad Ali Shah on Friday noted with alarm that 10 percent of the total number of COVID-19 cases in the province were locally transmitted, terming it a "dangerous trend".
While chairing a meeting at the CM House in Karachi, Shah insisted that locally transmitted cases needed to be contained by taking further precautionary measures. He pointed out that excluding the ones reported amongst pilgrims in Larkana and Sukkur, there were 168 cases in the province, of which 102 were locally transmitted.
"This shows that local transmission is still progressing, therefore, we all have to observe complete lockdown, or we will not be in a position to control it," he said.
The chief minister said that people needed to "understand the gravity of the ongoing situation".
"Therefore, I have decided to curtail the operation hours of grocery shops and stores by three hours from Saturday," he announced, saying that all grocery stores will be closed by 5pm every evening. Previously, the government had allowed grocery shops to remain open until 8pm. Shah told Sindh Police Inspector General Mushtaq Mahar to ensure that the orders were complied with.
You May Also Like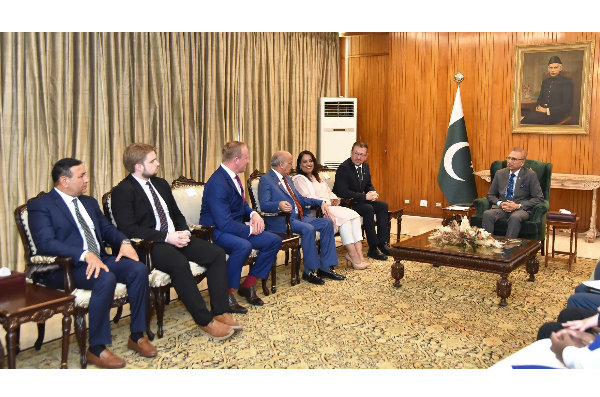 ISLAMABAD: President Dr Arif Alvi has said that India is involved in the genocide of Muslims, persecution and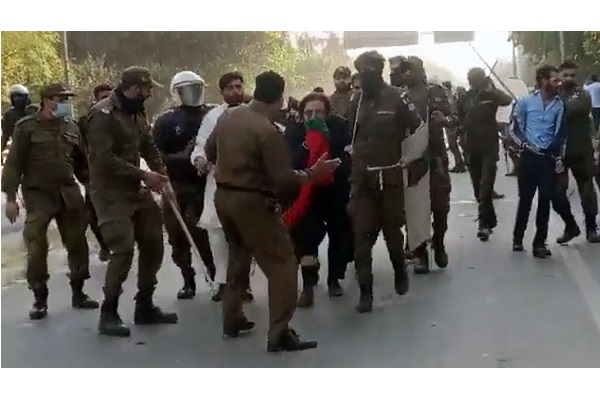 LAHORE: The PTI chairman and over 900 other party leaders and activists nominated in the May 9 cases have been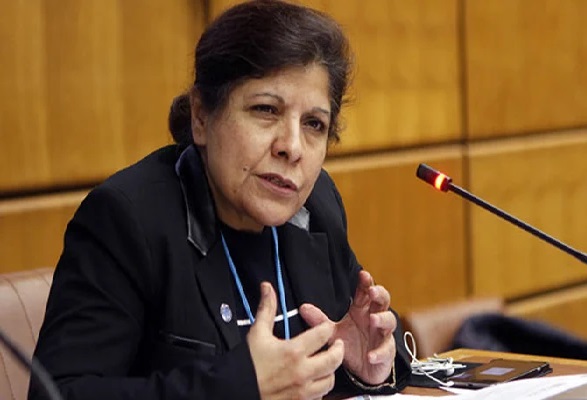 ISLAMABAD: Pakistan is seeking around $11bn in bilateral support from China and Saudi Arabia as the caretakers push