KARACHI: The stock mar­ket continued its losing streak as investors indulged in profit-selling on the last day of the rollover week amid renewed fears of a complete lockdown as Covid infection cases show no respite.
Arif Habib Ltd in its report said end of rollover week had a painful impact on market, causing the index to tumble 711 points during the session. Leveraged stocks, Netsol, TRG and Unity Foods which had significant outstanding balance in the deliverable future contract open interest created negative sentiment, despite TRG declaring good results with a hefty payout.
Market opened on a positive note on the back of healthy corporate earning announcements which did help index gain 194 points intraday, but bears returned in the absence of any positive triggers taking the index further down for the fourth day in a row. At close, the benchmark KSE-100 index lost 600.76 points, or 1.34 per cent, to close at 44,262.35 points on Friday.
Netsol, on the other hand, posted negative earnings for the quarter and hit lower circuit. Besides, selling pressure was observed across the board with UBL contributing to loss on points table among banking stocks with the exception of HBL that maintained level above last day closing price.
Sectors contributing to the performance include technology (133 points), cement (60 points), E&P (50 points), O&GMCs (46 points) and banks (42 points).
Data released by the National Clearing Company of Pakistan in the evening showed that foreign investors were net sellers of stocks worth $3.97 million followed by individuals $2.80m and banks $1.1m during the day, while companies and mutual funds bought equities worth $2m and $1.02m, respectively.
The trading volume increased 4pc to 293.7m shares from 280.6m shares. The traded value also rose to $89.6m as against $88.6m the previous day. Ghani Global, TRG, Telecard, Worldcall and Hascol contributed 37pc to the total turnover.
Stocks that contributed positively to the index include BAHL ( 19 points), Habib Bank (14 points), SCBPL (6 points), SHFA (6 points) and AGP (5 points). Stocks that contributed negatively include TRG (105 points), Hubco (30 points), System Ltd (28 points), NBP (24 points) and National Refinery (23 points).
You May Also Like
Farooq Qaiser alias Uncle Sargam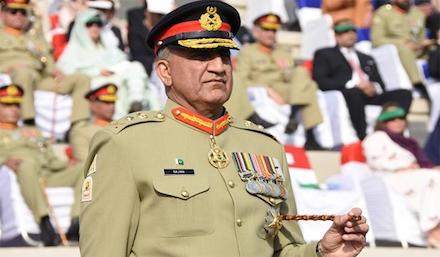 Army Chief General Qamar Javed Bajwa
Foreign Minister Shah Mahmood Qureshi says an emergency session