KARACHI: The Election Commission of Pakistan (ECP) has been assured of Army availability as a 'quick reaction force' (QRF) in case a need arises during electioneering.
This was revealed by ECP Secretary Omar Hamid Khan in an interaction with journalists after chairing a meeting regarding the upcoming by-election in Karachi's NA-245, which had recently fallen vacant after death of Pakistan Tehreek-i-Insaf (PTI) MNA Dr Aamir Liaquat Hussain.
"The ECP chief has recently sent a letter to the army chief seeking deployment of army troops for security [of the electoral process]," he said.
"However, it's now a policy of the armed forces that they want to stay away from the polling stations. We can't comment over that. But it's our utmost desire that there should be more than just flag marches and QRF. That's why the letter was sent to the army chief."
While he didn't comment on how sustainable the policy would prove to be, Mr Khan was sure that the upcoming local government elections in Sindh and by-polls across the country were likely to be held under similar guidelines.
Regarding the upcoming local bodies elections in Sindh and the off-and-on by-elections in different parts of the country, the ECP secretary made it clear that troops would not be deployed at polling stations, though the paramilitary Rangers force would "stay close to the polling stations".
When contacted, an ECP official confirmed that the armed forces had, in recent months, opted for positioning as the third tier of security for protective arrangements during recent elections — both the by-polls and local government elections in Khyber Pakhtunkhwa. Police authorities, backed by the paramilitary forces — Pakistan Rangers and the Frontier Constabulary — performed duties as part of the first and second tier.
In the 2018 elections, the ECP had granted broad judicial powers to the armed forces at polling stations in a rare move that had attracted serious criticism by the majority of political parties and human rights groups. At the time, about 371,000 troops were deployed across the country to control security arrangements; about three times the number deputed for the 2013 polls.
The ECP secretary's thoughts came a day after the commission sought assistance from the armed forces to conduct by-polls in different national and provincial assembly constituencies of Punjab, Sindh and Khyber Pakhtunkhwa, as well as both phases of the local government polls in Sindh.
In a letter written to Chief of Army Staff Gen Qamar Javed Bajwa on Monday, Chief Election Commissioner Sikandar Sultan Raja stated that in view of the charged political atmosphere and the extreme political polarization in the country, deployment outside polling stations would be required for by-polls in four Punjab Assembly constituencies of Lahore (PP-158, PP-167, PP-168, PP-170), one KP assembly seat (PK-7), and one National Assembly constituency in Sindh (NA-245).
He also criticised comments from various political circles, including PTI chief Imran Khan, who had questioned the role and performance of the constitutional body. Claiming that all arrangements were in place for the first phase of local polls in Sindh, Mr Khan said that polling was scheduled to be held on June 26 in four divisions — Sukkur, Larkana, Shaheed Benazirabad and Mirpurkhas. The ECP mentioned that the Pakistan Rangers would have another task — in addition to providing security — on polling day. "The Pakistan Rangers, Sindh would also give security to election materials and supervise its due safe transportation," he said. "We don't see any hurdle on our part in Sindh local bodies elections. We have appealed to the people, parties and candidates to cooperate with us for peaceful elections, but if any individual or group creates a law and order situation, the law would take its course, which would lead to action in line with the set rules."
You May Also Like
KABUL: Taliban fighters beat women protesters and fired into the air on Saturday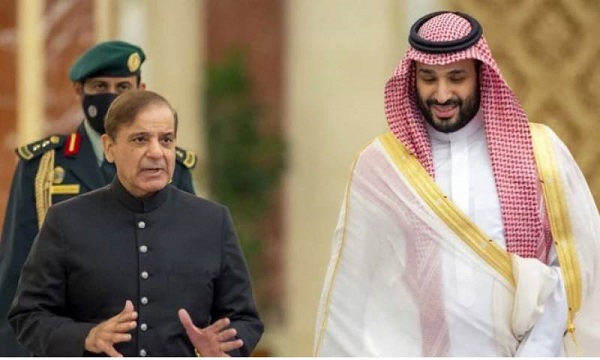 RIYADH: Saudi Arabia plans to renew its $3 billion deposit in assistance to Pakistan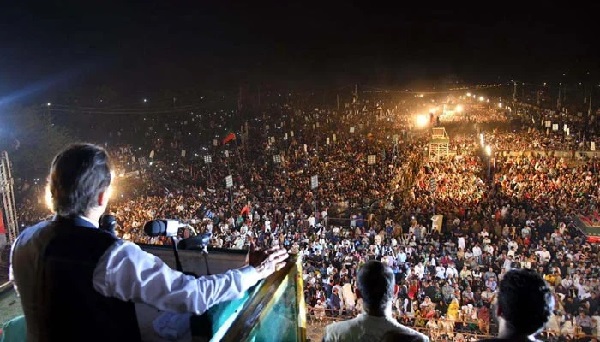 LAHORE: PTI chief Imran Khan on Saturday said he was not "anti-American"