ISLAMABAD: PTI leader Fawad Chaudhry was remanded into physical custody by the same judge who, a day ago, had sent him on judicial remand to Adiala Jail.
Saturday's development came after a busy day at the sessions court where the PTI leader, counsel, prosecution and media scurried between courts where matters related to the case were pending.
On Friday, Judicial Magistrate Waqas Ahmed Raja sent the PTI leader on a 14-day judicial remand. He had passed the order after rejecting the police plea to extend his physical remand.
Mr Chaudhry whose face was covered with a cloth — was prese­nted before District and Sessions Judge Tahir Mehmood under tight security, where the prosecution had filed an appeal against Friday's decision to grant his judicial remand.
Prosecutor Tahir Kazim argued the investigation team had conducted a voice-matching test of the suspect and his custody was required for a photogrammetric test. The counsel for Mr Chaudhry, Dr Babar Awan, contended the case was based on mala fide intentions and the allegations levelled in the FIR were false, frivolous and baseless.
After hearing the arguments, Judge Mehmood set aside the judicial magistrate's order and sent the matter back to him for a fresh hearing.
In his order, Judge Mehmood referred to the verdicts of Lahore and Islamabad high courts over the law related to granting physical remand.
The judge was of the view that the police should be given a fair chance of investigation and the earlier order of the judicial magistrate was erroneous.
Following the order, Magistrate Raja took up the matter again.
After the magistrate struck down the police's request to extend Mr Chaudhry's physical remand on Friday, the PTI leader had filed an application before Additional District and Sessions Judge Faizan Haider Gillani for post-arrest bail.
After his remand was granted, Mr Chaudhry was taken to the Criminal Intelligence Agency (CIA) building where he was detained, Dawn has learnt.
The matter, which was adjour­ned till Jan 31, has now technically become infructuous since the court had granted Mr Chaudhry's custody to the police.
PTI Chairman Imran Khan on Saturday wrote a letter to the chief justice to "rescue" Mr Chaudhry and save him from "inhuman treatment" meted out to party leaders Senator Azam Swati and Shahbaz Gill.
The letter appealed to Chief Justice Umer Ata Bandial to safeguard Mr Chaudhry's constitutional rights during custody so that his dignity and honour would be protected.
The former prime minister has said custodial torture was a violation of Articles 9, 10(A) and 14 of the Constitution.
"Two of our senior party office bearers Azam Swati (senator) and Shahbaz Gill were subjected to custodial torture. My worry is that Fawad Chaudhry will be subjected to similar inhuman treatment," the letter stated.
"As the custodian of the Constitution I request you to ensure that the honour and dignity of Mr Fawad Chaudhry is not violated while in police custody."
You May Also Like
ISLAMABAD: The government has, once again, decided to shut markets and commercial centres by 8pm daily
ISLAMABAD: PTI Vice Chairman Shah Mehmood Qureshi was granted freedom by the Lahore High Court on Tuesday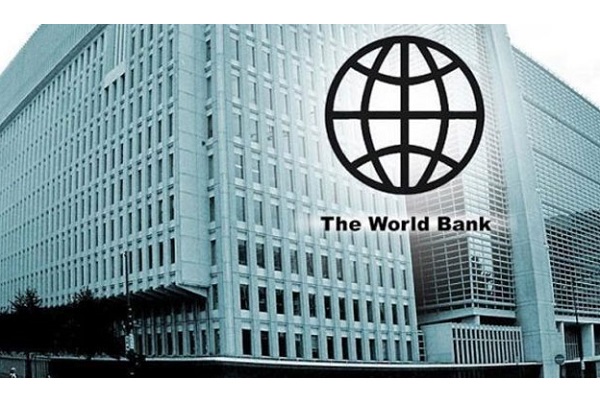 ISLAMABAD: The World Bank has projected Pakistan's economy to grow by two per cent in the next fiscal year,