ISLAMABAD: The Federal Investigation Agency (FIA) on Saturday cleared Suleman Shehbaz — son of Prime Minister Shehbaz Sharif — in the Rs16 billion sugar scam case, citing a "lack of evidence".
The FIA granted absolution to the prime minister's son in a challan submitted in Lahore's special court, which took up a plea filed by Suleman seeking bail in the case.
Suleman, who returned to Pakistan on Dec 11 after four years of self-exile in London, was accused in Rs16bn money laundering case registered with the FIA while the National Accountability Bureau (NAB) had nominated him in an assets-beyond-means reference.
He was declared a proclaimed offender in both cases.
Prior to his return, the Islamabad High Court (IHC) had restrained the NAB and FIA from arresting him.
Today, Suleman was accompanied by his counsel Amjad Parvez in the hearing.
As the proceedings commenced, the FIA submitted a challan before the court, stating the agency could not find any evidence against Suleman in the case that it had been investigating for months.
Following the FIA submission, Suleman and another co-accused Tahir Naqvi withdrew their bail applications.
The hearing was adjourned till Feb 4.
A couple of months ago, a special court of Lahore had acquitted PM Shehbaz and his elder son, Hamza Shehbaz, in this case. The FIA had booked Shehbaz and his two sons — Hamza and Suleman — in November 2020 under sections 419, 420, 468, 471, 34 and 109 of the Prevention of Corruption Act, read with section 3/4 of the Anti-Money Laundering Act.
Suleman and another co-suspect had been declared proclaimed offenders by the court for their constant absence from proceedings.
The FIA had booked Shehbaz and his sons Hamza and Suleman in November 2020 under sections 419, 420, 468, 471, 34 and 109 of Prevention of Corruption Act and r/w 3/4 of Anti Money Laundering Act.
Arrest warrants had been issued for Suleman. However, in its report submitted to the court, the FIA had stated that the warrants could not be executed since Suleman was not present at his address and had gone abroad.
A trial court had also declared him a proclaimed offender, along with another suspect in a Rs16 billion money laundering case, in July this year.
According to the FIA report, the investigation team "detected 28 benami accounts of the Shehbaz family through which money laundering of Rs16.3bn was committed from 2008-18. The FIA examined a money trail of 17,000 credit transactions."
The report added that the amount was kept in "hidden accounts" and "given to Shehbaz in a personal capacity".
Also in June 2020, the NAB seized Suleman's shares amounting to Rs2billion in 16 companies along with cash worth Rs4.1 million held in three bank accounts as well as 10 marlas agricultural land and pieces of land spreading over 209 kanals.
The NAB had also alleged that assets worth Rs3.3b had been identified back then as illegally accumulated by Suleman, his brother Hamza Shehbaz and their father Shehbaz Sharif.
You May Also Like
ISLAMABAD: The government has, once again, decided to shut markets and commercial centres by 8pm daily
ISLAMABAD: PTI Vice Chairman Shah Mehmood Qureshi was granted freedom by the Lahore High Court on Tuesday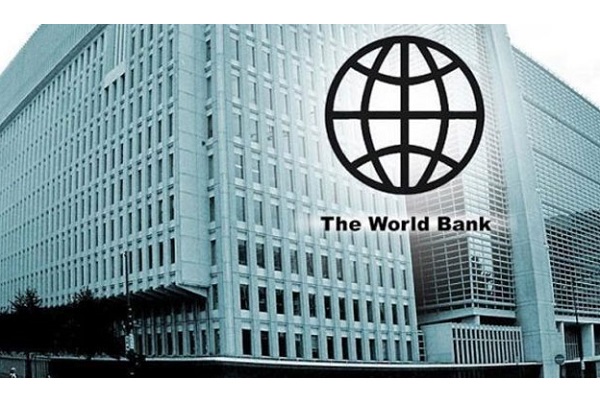 ISLAMABAD: The World Bank has projected Pakistan's economy to grow by two per cent in the next fiscal year,