ISLAMABAD: The global death toll reached neared 64,500 mark on Saturday with 5,300 new deaths, as confirmed cases reached 1,195,000, while about 246,110 patients have recovered.
According to the latest international media reports, 77,260 cases were added to the total tally on Saturday. France on Saturday continued to report highest deaths for third consecutive day as it reported 1,053 deaths, while 681 new deaths were reported by Italy, taking the toll to 15,362, most deaths in the world. Other worse hit countries are UK with 708 new deaths and US with 839 more deaths taking its total death toll to 8,243, while Spain was also hit hard with 546 new deaths. Spain is the second most affected country after Italy with 11,744 deaths. The third country with most deaths is the US which is top as far as the number of infections is concerned. Now the number of infections in the country is well over 300,000, well above the quarter of the global cases.
The United States recorded nearly 1,500 deaths from COVID-19 between Thursday and Friday, according to the Johns Hopkins University tracker, the worst 24-hour death toll globally since the pandemic began.
Surging deaths in New York City and New Orleans showed that a wave of lethal coronavirus infections expected to overwhelm hospitals, even in relatively affluent, urban areas with extensive healthcare systems, has begun to crash down on the United States.
Governors, mayors and physicians have voiced alarm for weeks over crippling scarcities of personal protective gear for first-responders and front-line healthcare workers, as well as ventilators and other medical supplies.
The death toll from the new coronavirus in Italy rose by 681 to 15,362, while the number of patients in intensive care fell for the first time.
Spanish Prime Minister Pedro Sanchez announced that Madrid will extend the country's coronavirus lockdown until April 25, as Spain's death toll reached 11,744.
Iran's death toll from the coronavirus outbreak has climbed to 3,452, with 158 more fatalities recorded over the past 24 hours, Health Ministry Spokesman Kianoush Jahanpur said.
Turkey confirmed that 76 more people died from the coronavirus in the country over the past 24 hours, bringing the total death toll to 501.
Britain on Saturday reported 708 more deaths from COVID-19 -- the fourth successive daily high -- as the number of confirmed cases rose to nearly 42,000.
"As of 9am (0800 GMT) 4 April, a total of 183,190 people have been tested of which 41,903 tested positive. As of 5pm on 3 April, of those hospitalised in the UK who tested positive for coronavirus, 4,313 have sadly died," the health ministry said in a statement.
Hospital admissions for coronavirus have increased by almost 50% in some parts of UK amid a pattern of "regional differences" in the spread of Covid-19, the government has said.
Speaking at the daily Downing Street press conference on the coronavirus outbreak, cabinet secretary Michael Gove said the rate of admissions in the Midlands had increased by 47% between 1 and 2 April, while rates in the Yorkshire and the North East had risen by 35%. London had seen a slight drop in the rate of admissions, while the rate in Wales remained "steady", he added.
Switzerland on Saturday saw the number of cases of the new coronavirus in the country pass 20,000, as its death toll in the pandemic swelled past 500.
The health ministry said 20,201 people in Switzerland had tested positive for COVID-19 as of Saturday morning -- nearly 1,000 more than a day earlier.
Egypt´s main cancer institute has confirmed 15 cases of the novel coronavirus among its medical staff, the facility´s chief said Saturday, sparking fears of exposure among vulnerable patients.
"Three doctors and 12 nurses were infected by the virus," Hatem Abulkassem, the director of Cairo´s National Cancer Institute, told a private Egyptian TV channel, adding that the 15 had been isolated.
The facility will be sterilised over three days and patients who were in contact with the medics will be tested, along with all staff members, Abulkassem said.
The United Arab Emirates has extended a de facto overnight curfew indefinitely to disinfect public areas to fight the spread of coronavirus.
The UAE's disinfection drive, which consists of spraying streets, parks and public transport facilities, runs from 8pm (16:00 GMT) to 6am and people must stay at home during those hours, state-run news agency WAM said.
The curfew came in on March 26 and was extended last week until April 5.
Saudi authorities have announced a lockdown and a partial curfew in seven neighbourhoods of the Red Sea city of Jeddah, starting on Saturday, as part of measures to contain the new coronavirus outbreak, the interior ministry said in a statement.
The ministry said residents in those neighbourhoods could only go out for grocery shopping and medical care, between 6am (03:00 GMT) and 3pm. Entering and exiting the neighbourhoods will be restricted, it added.
You May Also Like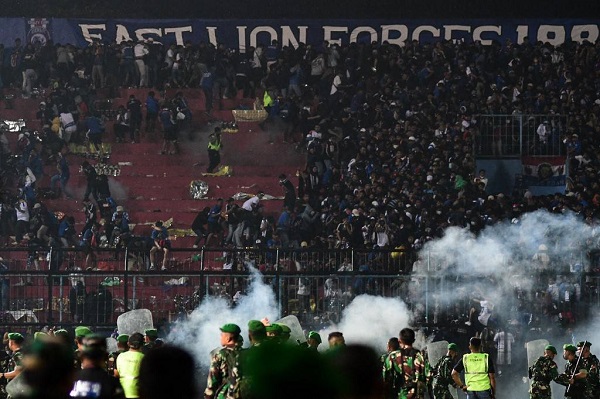 MALANG: Indonesia's police chief on Thursday said six people had been charged over a football stadium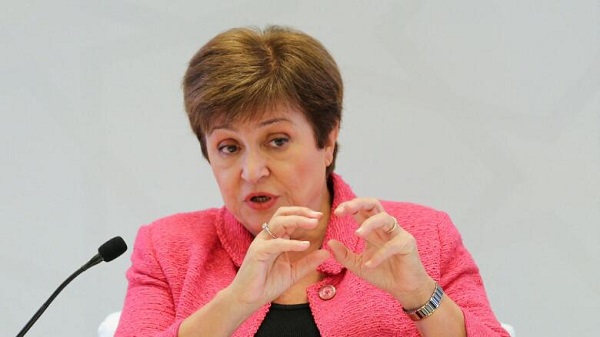 WASHINGTON: IMF chief Kristalina Georgieva urged global policymakers on Thursday to take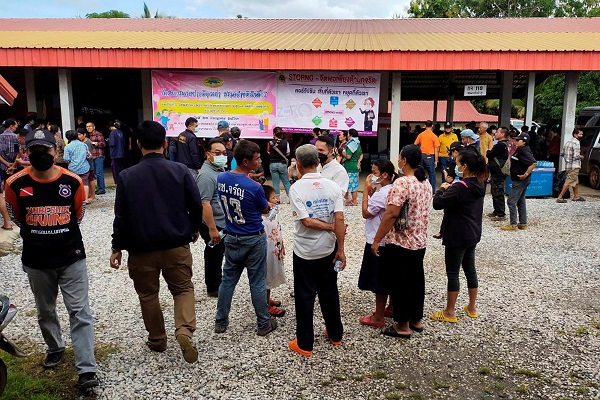 BANGKOK: Thai government buildings flew flags at half mast on Friday to mourn the death