ISLAMABAD: Prime Minister Shehbaz Sharif said on Friday that the federal government has established a Rs10 billion relief fund for earthquake-hit Turkiye and urged people across Pakistan to "generously donate" for the victims.
Speaking at a ceremony at an airport in Lahore, from where relief goods are being sent to Turkiye, the premier said that the National Disaster Management Authority (NDMA) will purchase relief items — such as tents, clothes, blankets and dry food — from the fund and dispatch them to Turkiye.
Officials and medics said 17,674 people had died in a 7.8 magnitude earthquake in Turkey and 3,377 in Syria from Monday's tremor, bringing the confirmed total to 21,051.
In a media talk alongside Turkish Consul General to Lahore Emir Ozbay, PM Shehbaz said that thousands of people in Turkiye and Syria had died in the deadly earthquake, while millions were rendered homeless.
"The destruction of such magnitude is less seen where parents have lost their children and infants have become orphans […] there are dreadful visuals everywhere," he noted.
However, the prime minister asserted that under the leadership of Turkish President Recep Tayyip Erdogan, the people of Turkiye would emerge out of the crisis. "And so will our brothers in Syria."
He stated that the 220 million people of Pakistan were standing with the people of Turkiye in these testing times.
"The night the earthquake was reported, I called President Erdogan and told him that the people of Pakistan, as brothers and Muslims, will help the quake victims as much as possible.
"The relation of Turkiye and Pakistan goes back to centuries," PM Shehbaz remarked, promising that the country will never abandon Turkiye.
He recalled that during the 2005 earthquake in Pakistan, Turkiye had stepped up and supported the country until the "last man was moved home". "Today, we have to move forward with the same passion."
The premier revealed that an air bridge had already been established between Pakistan and Turkiye through which medical teams and other relief aid were being dispatched to the country.
He said that a Pakistan International Airline (PIA) flight carrying 20 tons of supplies, including winterised tents, will depart on Friday morning while another special flight with 100 tons of relief goods was expected to leave in a couple of hours.
Another 144 tonnes of relief aid will also be sent in the upcoming days.
"Yesterday, I called the chief ministers of all the provinces and requested them to open centres for aid. They will collect the relief aid and send it to NDMA. Similarly, the donations will be transferred to the Prime Minister's account.
"I have also told them that students in schools across the country should donate Rs10 per child for their Turkish brothers and sisters," he said, elaborating that pupils in colleges and universities can donate Rs15-Rs20 each.
PM Shehbaz added that he had requested religious leaders to pray for the quake victims in mosques across the country today and appeal for donations.
"Today, I urge the people of Pakistan, especially businessmen, traders, welfare organisations and philanthropists, to step forward and help the Turkish people," he appealed, highlighting that this was the time to display the love Pakistan had for Turkiye.
'Grateful for Pakistan's support'
Speaking on the occasion, Turkish Consul General Ozbay said that it was very difficult to describe in words the extent of the calamity that had hit Turkiye in the shape of the earthquake.
"I would like also to reiterate that the affection between the people of Pakistan and Turkiye is very strong," he stated.
"Our bilateral relations have a deep-rooted historical background. Our solidarity is unique and special and as a requirement of these strong ties, we would like to see each other next to us during difficult times when there is a need."
Ozbay went on to say that today was another occasion when the friendship between the two countries was displayed in its true spirit and thanked PM Shehbaz for the solidarity with Turkiye and the Turkish people.
You May Also Like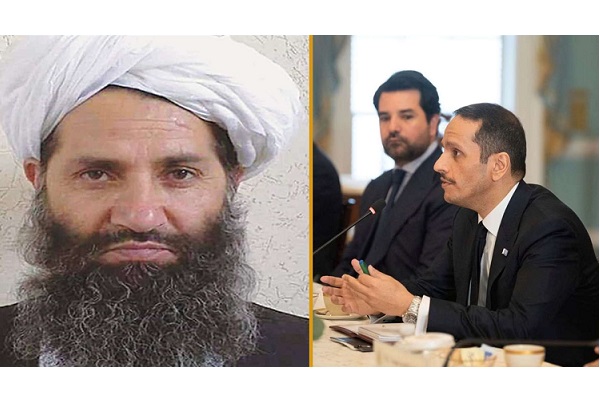 WASHINGTON: The Qatari prime minister held secret talks with the supreme leader of the Taliban this month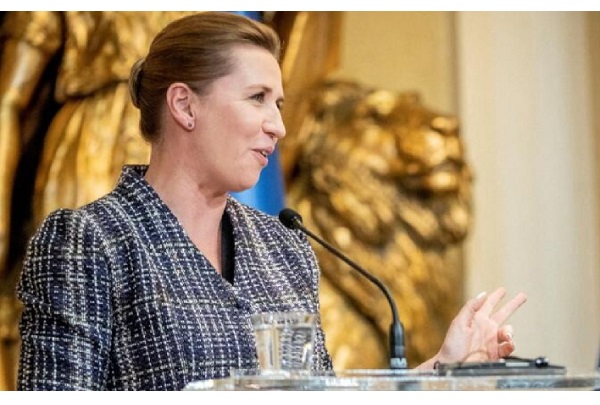 COPENHAGEN: Danish Prime Minister Mette Frederiksen on Wednesday delivered a speech to parliament partly
NEW YORK: New York is gradually going down partly because of the weight of the skyscrapers that make the concrete