ISLAMABAD: Pakis­tan on Tuesday announced its part of relief measures for the earthquake-hit people of Turkiye and Syria, with the government setting up a relief fund and sending a 51-member rescue team to Istanbul, and the prime minister set to leave for Istanbul on Wednesday (today).
The decision to set up the fund was taken in a federal cabinet meeting, whose members also deci­ded to donate one month's salary to the relief fund. Besides, senior federal government employees — from Grade 18 and above — would donate one day's salary to the fund.
Prime Minister Shehbaz Sharif, who chaired the cabinet meeting, has "established a relief fund and appealed to people of Pakistan, particularly the businessmen and philanthropists, to donate to the fund generously", the Prime Minister's Office (PMO) said in a statement issued after the cabinet meeting.
As of Tuesday night, more than 7,300 people had died in Turkiye and Syria after the 7.8-magnitude earthquake hit on Monday, injuring thousands and leaving millions unable to return home because their apartments either no longer exist or could crumble from an aftershock.
It was realised in the cabinet meeting that Turkiye had been at the forefront of supporting the people of Pakistan after last year's devastating floods.
Earlier, Prime Minister Sharif in a tweet urged the international community to translate their solidarity with the earthquake victims of Turkiye and Syria into tangible and timely material support.
He said: "24 hours after the devastating earthquake hit Turkiye and Syria, scenes of death and destruction were mind-numbing. It breaks the heart to witness the sheer scale of unfolding human tragedy. Solidarity should translate into tangible and timely material support for suffering humanity."
He told the cabinet members that besides relief goods, rescue teams were also immediately dispatched to Turkiye for relief work. He assured that Pakistan would extend every possible support to the people of Turkiye and Syria.
He apprised the meeting that PIA and PAF fli­g­hts as well as rescue teams, doctors and paramedics have been dispatched for Turkiye. Moreover, the sup­­­ply of relief goods wou­ld continue, he added.
The 51-member rescue team was sent to Istanbul by a special PIA flight on Tuesday, and the national airline will operate anoth­­er special flight to Syria.
You May Also Like
WASHINGTON: At least 23 people were killed as a devastating tornado ripped across the southern US state of Mississippi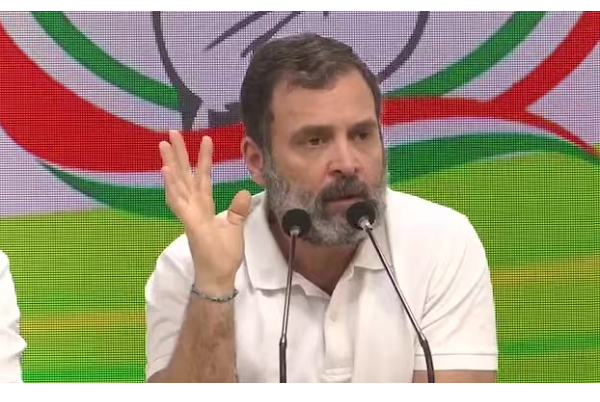 NEW DELHI: Top Indian opposition figure Rahul Gandhi said Saturday he would keep fighting for democracy
WASHINGTON: Nadia Kahf made history when she took oath in New Jersey this week as the first judge