Islamabad: Pakistan's death toll surged to 15,443 on Sunday as the country reported 114 deaths in the last twenty-four hours, the highest number of fatalities in a day during the current year.
With no let-up in new cases, 5,050 in a day, COVID-19 infections have also soared to 721,018 in the country, reveals the National Command & Operation Centre (NCOC) data.
Though the government has taken a number of steps like announcing two-day weekly ban on business and transport closing down schools and colleges in nine cities adversely hit by coronavirus, the virus situation is growing worse with each passing day.
The positivity rate remained 10.96 per cent on Sunday while there were 73,875 active cases in the country.
Restrictions extended
The Pakistan government has decided to extend coronavirus restrictions until April 13, according to a statement released by the National Command and Operation Centre (NCOC).
The NCOC also discussed Standard Operating Procedures (SOPs) during Ramadan and issued guidelines to curb the spread of the virus.
These guidelines include wearing of face masks, social distancing in the mosques and above all urging the elderly persons to offer prayers at their homes.
The government of Punjab has closed down the Out-Patient Departments (OPDs) and surgery centres at major public health facilities across the province amid the third wave of COVID-19.
As per details, the Punjab Health Department has closed public hospital OPDs and surgery centres in seven Covid-19 districts of Punjab for 10 days.
The districts where the OPDs have been closed include Lahore, Gujranwala, Faisalabad, Multan, Gujrat, Sialkot and Rawalpindi.
Moreover, the provincial health department has cancelled all vacations of health workers. The decision to reopen OPDs will be taken after April 20.
According to the health department of the province, everyday, 4,000 to 5,000 patients come to OPDs along with two to four attendants with each patient.
New infections
The province on Sunday reported 2,515 new infections of COVID-19 in the last 24 hours, according to the NCOC. With these new cases, the province's tally of cases stands at 248,438.
Sixty-four deaths in the same period has taken the provincial death toll to 6,972.
The coronavirus positivity rate in the province remained 13 per cent in contrast to 10.96 per cent in the country.
In Khyber Pakhtunkhwa (KP) 983 coronavirus cases were reported while 32 persons lost their lives to the virus. The provincial total number of cases is 98,301 while the death toll stands at 2,618.
Meanwhile, Balochistan has recorded 63 cases, taking the provincial tally to 20,241 and the death toll has risen to 215 with two new deaths.
You May Also Like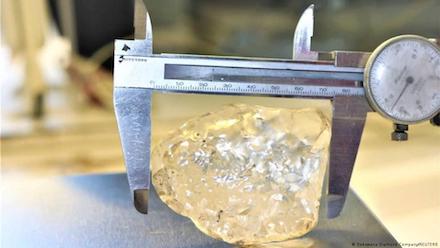 President Joe Biden and Turkish President Tayyip Erdogan
Nadal, who reached the French Open semifinals last week