LAHORE: Pakistan Tehreek-i-Insaf Chairman Imran Khan on Saturday extended an olive branch to his rivals, saying he was ready to forgive everything, including the attempt on his life, for the sake of the country, which is facing political and economic instability.
"I am ready to talk to everyone, reconcile with everyone — because the entire nation needs to get united to save Pakistan from an imminent disaster," he said, but also made it clear that he would not reconcile with anyone who had looted national wealth and pushed Pakistan from riches to rags.
Mr Khan was addressing his party leaders and workers, who watched him on screens installed by the party in major cities across the country, including a ground outside his residence in Lahore's Zaman Park.
During his address, Mr Khan again expressed his dislike for the former army chief. "Gen Bajwa continued asking me to give NRO to the looters of the national wealth".
"They immediately amended the NAB law and got their Rs1,100 billion corruption cases closed," said Mr Khan. It is interesting to note that only a day earlier, he had stated that he was willing to speak to the incumbent army chief "in the interest of the country".
Putting aside his usual aggressive tone, Mr Khan cruised through his fresh thoughts about political reconciliation as he announced a roadmap to bring the country out of crises and put it on the path to prosperity.
Thanking the Supreme Court on behalf of the nation for protecting the Constitution and paving way for general elections in Punjab and Khyber Pakhtunkhwa, Mr Khan said credible elections were needed to form a people-mandated government to take "revolutionary decisions" to save Pakistan.
Outlining his vision for Pakistan, the PTI chief stressed the need to establish the rule of law to create an environment for investment from abroad and restarting the wheel of the economy that had come to a grinding halt.
Mr Khan said the new government should go for reforms in the judiciary and other state institutions, drastically cut expenditures, enhance the tax base, and woo overseas Pakistanis.
The PTI chief asserted that only 0.5 million out of 10 million expatriates' investment in their homeland can save Pakistan from going to the IMF as well as to the friendly countries with a begging bowl.
Imran Khan asserted that Pakistan should look for increasing its wealth through investments and enhancing exports and offer reasonable job opportunities to its youth. He also referred that some 0.8 million talented skilled youth had already left the country for greener pastures.
In a planned and structured speech with occasional help from notes, the PTI chairman also put forward his political vision, announcing that he would be launching an election campaign by holding his first public gathering next week.
Hoping that the general elections in Punjab and KP will be held on April 30, the former prime minister said those at the helm of affairs should announce general elections across the country instead of just two provinces.
Warning against any violation of party discipline, Mr Khan said that anybody not getting a ticket and filing candidature as an independent candidate will be dismissed from the party. The PTI chief said those not getting party tickets for Punjab Assembly elections would be accommodated in the local government elections that would be called soon after forming the government in Punjab. "I will select party candidates with complete honesty," Mr Khan assured.
Mr Khan assured his party members that he would finalise election nominees and give tickets after conducting formal interviews with the candidates. "I am compelled to do this exercise by myself because I got reports that many candidates were given party tickets after they greased the palms of selectors," he regretted.
You May Also Like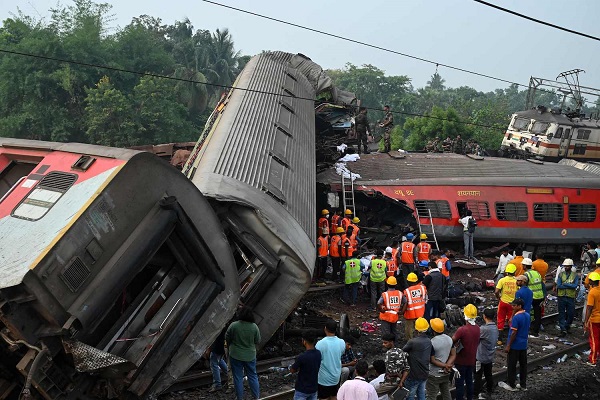 ODISHA: The death toll from the collision of two Indian passenger trains in Odisha state has surged to 288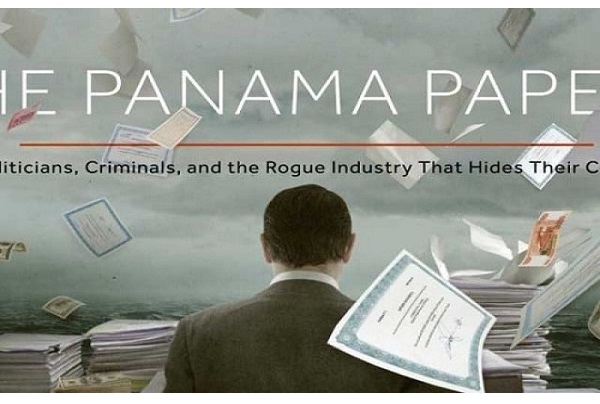 ISLAMABAD: The Supreme Court is expected to take up on June 9 a Jamaat-i-Islami (JI) petition seeking directions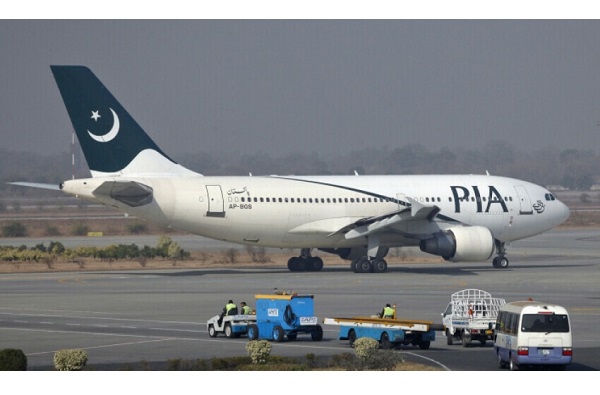 RAWALPINDI: A Pakistan International Airlines (PIA) aircraft, which was stopped at Kuala Lumpur International Airport