LAHORE: A day after PTI Chairman Imran Khan asked his workers and supporters to prepare for a 'Jail Bharo' (court arrest) movement, party leaders said they would be first to surrender once Mr Khan issues a call.
Meanwhile, the government has taken a firm stand in the face of agitation from Mr Khan, with PML-N leader Maryam Nawaz Sharif on Sunday launching a fresh salvo against Mr Khan, and Interior Minister Rana Sanaullah saying that the government was ready to arrest the PTI chief once the party starts the court arrest drive.
Speaking at a press conference on Sunday, former state minister Farrukh Habib said the workers and leaders of the party were waiting for Mr Khan's call to fill jails. "The party leadership and workers are not afraid of going to jail when Imran Khan calls. I will go to jail first," he said.
He said everyone was aware of the country's situation for the past two months and the current government had ruined the country's economy.
Mr Habib feared that a government's deal with the International Mone­tary Fund would further increase inflation and compound the public's suffering.
Meanwhile, speaking to PML-N workers at a party convention in Multan on Sunday, Mr Sanaullah criticised the PTI leadership for "creating troubles".
"In 2014, PTI staged protest demonstrations and tried to stop the journey of progress and prosperity. Imran Khan is following the politics of agitation in the shape of long marches, sealing Islamabad on the pretext of a date for elections," he said.
Commenting on the PTI's Jail Bharo movement, the interior minister hoped Imran Khan would be placed in the "same death cell where I was placed during my arrest".
Dismissing the impression that the PML-N was not ready for general elections, he said the party would contest and win elections and form a government in Punjab.
You May Also Like
WASHINGTON: At least 23 people were killed as a devastating tornado ripped across the southern US state of Mississippi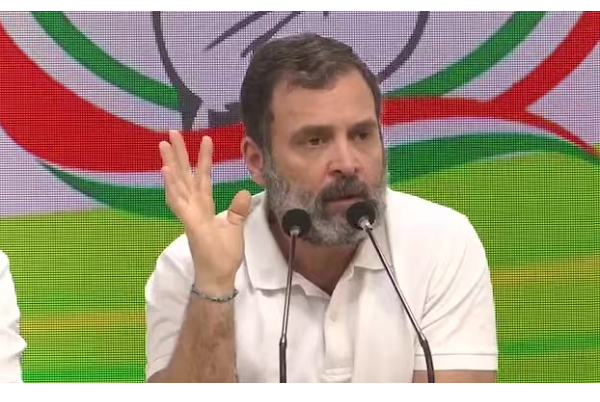 NEW DELHI: Top Indian opposition figure Rahul Gandhi said Saturday he would keep fighting for democracy
WASHINGTON: Nadia Kahf made history when she took oath in New Jersey this week as the first judge