LAHORE: PTI Chairman Imran Khan appeared to show some flexibility in his stance, saying on Thursday that he was "ready to talk to anyone" for the sake of the country and democracy, after a court kept his arrest warrants in play and police showed their resolve to execute the warrants,
As per court orders, Mr Khan is supposed to be arrested and presented before a court in the Toshakhana case on March 18 after his arrest warrants were issued for skipping proceedings multiple times.
Softening his stance somewhat, Mr Khan said he was ready to talk to everyone except the "thieves and looters" and tweeted that he would not shy away from making any sacrifice for the country's best interests, progress, and democracy. "In this context, I am ready to take every step forward and talk to anyone," he stated.
When asked to elaborate the reason behind this apparent change of heart on Mr Khan's part, PTI Central Information Secretary Farrukh Habib told Dawn, "[Ready to] talk about free and fair elections. Not on corruption".
Only a day earlier, Prime Minister Shehbaz Sharif had extended an olive branch to Imran Khan stressing that all political forces needed to sit for dialogue to rid the country of the ongoing political and economic crises.
Later in the afternoon, the PTI chief addressed his party leaders at his Zaman Park residence lawn and expressed shock that the Rangers raided his home as if they were coming to conquer Indian held Kashmir.
"In the wake of the attack on my residence, I myself felt that I am the most wanted terrorist in the country," he said and went on to say that on a couple of occasions, he did pack his bag and was ready to court arrest.
"On these occasions, my party leaders and workers stood against me and said they would not let me court arrest because they would torture me as they did to party leaders Shahbaz Gill and Azam Swati," he explained and offered a salute to his party's resilience. In a sarcastic tone, Mr Khan said, "I thank Haji sahib for helping the nation to rise and stand for the rule of law."
The PTI chief said that he gave his signed undertaking to the LHCBA President Ishtiaq A. Khan that he would appear before the court on March 18 for sure but the CCPO Lahore did not receive the undertaking clearly explaining that the law enforcement agencies were not there to execute court orders but to implement the 'London Plan'.
Calling Nawaz Sharif an absconder, the former premier said Mr Sharif was not coming back to Pakistan over his fear of prison. "Even if you will put me behind bars, the people of Pakistan will welcome you [Nawaz] in a manner that you would remember for the rest of your life," the PTI chief warned. He said the federal government wanted to hold elections "in my absence to ensure the thieves and looters should win and retain the government".
"I have never violated any law but I am still facing 85 FIRs," he said and added in a lighter vein that he would soon be completing his "maiden century". "I will quit politics if anyone could prove a violation of any law in these 85 FIRs," he asserted.
Speaking about tickets for polls, Imran Khan said he would dole out tickets himself. "Those who will not get party tickets must not get reactionary and stand against the party to put it in a difficult position," he said and added that the country was already passing through a serious crisis. "I guarantee that those not getting party tickets will not be forgotten," he added.
You May Also Like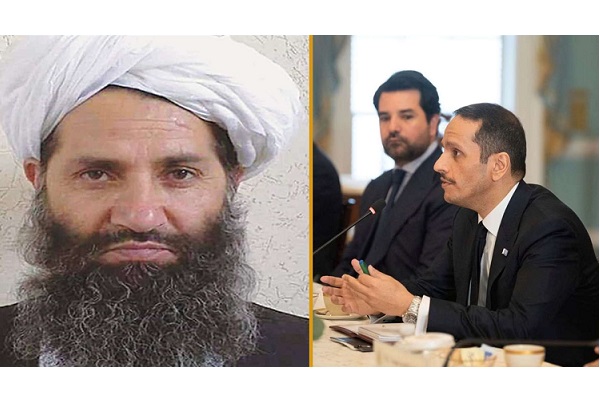 WASHINGTON: The Qatari prime minister held secret talks with the supreme leader of the Taliban this month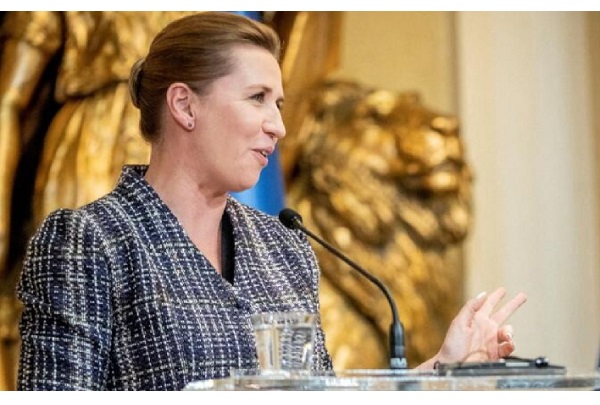 COPENHAGEN: Danish Prime Minister Mette Frederiksen on Wednesday delivered a speech to parliament partly
NEW YORK: New York is gradually going down partly because of the weight of the skyscrapers that make the concrete