ISLAMABAD: The prime minister has officially tasked the country's premier spy agency, Inter-Services Intelligence (ISI), with the screening of civil servants before their induction, appointments and postings, as well as promotions.
In doing so, the government has given legal cover to a practice that had already been in place, but had not been formalised as part of protocol.
According to the Estab­lishment Division notification: "In exercise of powers conferred by sub-section 1 of section 25 of the Civil Servants Act 1973 […] read with notification No. SRO 120 (1)/1998 […] the Prime Minister is pleased to notify Directorate General Inter-Services Intel­ligence (ISI)
as [the] Special Vetting Agency (SVA) for verification and screening of all Public Office Holders (Officers Category) …".
The quoted laws — i.e. sub-section 1 of section 25 of the Civil Servants Act as well as SRO 120 — empower the prime minister to amend or make rules for the civil bureaucracy. The direction to notify the ISI as SVA had been issued from the office of the Prime Minister on May 06, 2022.
Reports are especially sent to the Central Selection Board (CSB) at the time of promotion of bureaucrats. The practice has continued even though superior courts had, in a few cases in the past, discarded such intelligence reports while noting that there was no legal provision in the Civil Servants Act that mandated agency screening of civil servants.
According to the official, notwithstanding the notification, the IB will continue to send its reports as per routine. The official said that since the government has now given legal effect to reports issued by the ISI, these could henceforth be used in courts as a valid legal document.
However, a former Establishment Division secretary disagreed. He noted that though the prime minister has the power to amend or make rules for the bureaucracy, it would have been better if the Establishment Division would have issued a Statutory Regulatory Order (SRO) to amend the Appointments, Promotions and Transfer (APT) Rules governing the civil bureaucracy if it wanted to give the ISI formal charge of the vetting process.
"Unless the rules are amended, a mere notification will not legitimise the agency's report and it cannot be used as a valid document during judicial scrutiny," he said.
The official said they did not believe that vetting by the ISI is required in the initial appointment of civil servants through the Federal Public Service Commission (FPSC).He added that the agency may instead be asked to screen those officers inducted from the armed forces into the civil bureaucracy.
You May Also Like
MUZAFFARABAD: Kashmiris on both sides of the Line of Control (LoC) protested the atrocities
ISLAMABAD: PTI chairman and former prime minister Imran Khan has distanced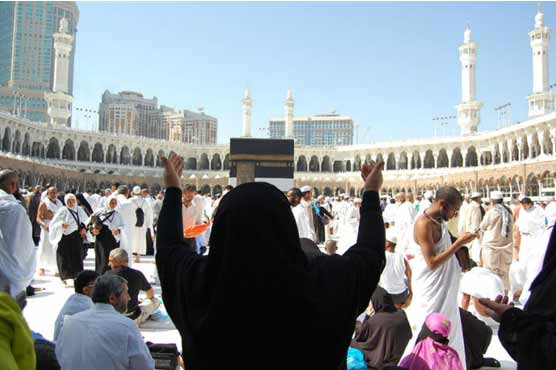 ISLAMABAD: Minister for Religious Affairs and Interfaith Harmony Mufti Abdul Shakoor