KARACHI: Khalil ur Rehman Qamar is now on board with Geo Entertainment. The renowned playwright, scriptwriter and director has signed an agreement with 7th Sky Entertainment, with Group Managing Director, Abdullah Kadwani and COO Asad Qureshi of Geo Entertainment.
"He writes really well and his professional delivery is excellent; we wanted to associate with him so that he writes for us," Abdullah Kadwani told Instep in an exclusive telephonic conversation. "We have made an exclusive arrangement with him for four drama serials over the course of the year and one feature film, which is non-exclusive."
Kadwani also informed that the first drama the playwright will write as part of the collaboration with the channel is titled God is Great.
When asked if Qamar will write for other channels during this period, Abdullah Kadwani shared that the former will not write any new drama for any other platform, unless he has written it in the past and hasn't been worked upon yet.
The playwright wrote the script of Ayeza Khan and Imran Abbas starrer, Mohabbat Tum Se Nafrat Hai for Geo Entertainment in 2017. 
Expressing happiness over his association with Geo Entertainment, Khalil ur Rehman Qamar said that he will now channel all his energy on writing for 7th Sky Entertainment.
In addition, almost every drama written by the playwright has attracted praise from critics and viewers alike. Qamar has won a number of prestigious awards for his scripts. Some of his works include drama serials Beopaar, Manjhli, Tumhe Kuch Yaad Hai Janan, Sadqe Tumhare and Mera Naam Yusuf Hai, in addition to recent hit projects Muhabbat Tum Se Nafrat Hai and Mere Paas Tum Ho.
Khalil ur Rehman Qamar also has multiple hit films to his name. He penned the script for the blockbuster Punjab Nahi Jaungi, among other films.
Last year, Khalil ur Rehman Qamar's script for Mere Paas Tum Ho went on to become immensely popular and brought a lot of acclaim and success for the project that was watched widely all over the world. Credit goes to the strong script and powerful dialogues penned by the playwright. Often considered controversial, the script was a consistent topic of discussion on social media.
In the past, Ayeza Khan and Imran Abbas starrer drama serial, Mohabbat Tumse Nafrat Hai, which was penned by Khalil ur Rehman Qamar, also made waves and captivated audiences in Pakistan and beyond.
You May Also Like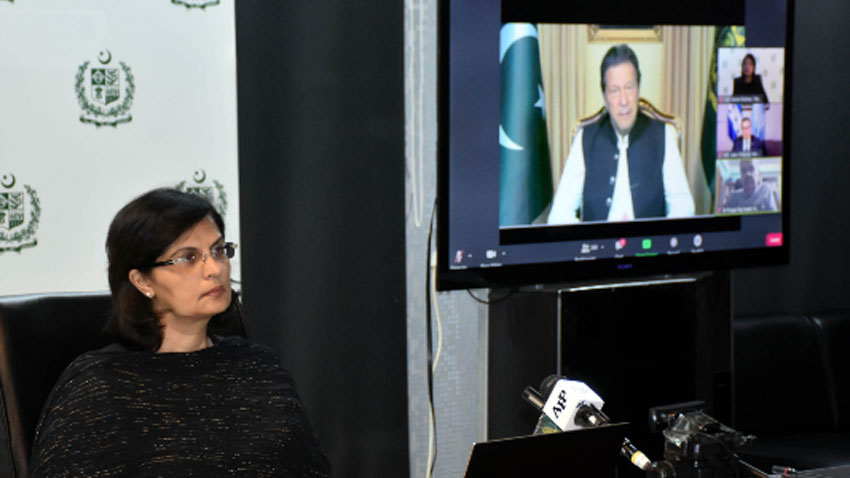 ISLAMABAD: Special Assistant on Poverty Alleviation
LAHORE: Prime Minister Imran Khan has assured the
LAHORE: The week-long Exhibition titled" Jamaliyaat"