LAHORE: PML-N chief organiser Maryam Nawaz Sharif, on Thursday chose four constituencies three of Lahore and one of Gujranwala to contest the April 30 polls in Punjab.
The Pakistan Peoples Party, which is an ally of the PML-N in the Centre, however, fielded its candidates in most seats in Punjab, as no seat-adjustment understanding has been reached betw­een the Sharifs and the Zardaris so far.
The PPP's candidates have also filed nomination papers for all four seats Ms Sharif is contesting.
On the other hand, no big guns of Mr Khan's Pakistan Tehreek-i-Insaf (PTI) will be up against Ms Sharif on any of the four seats if the elections are held as per schedule.
The decision to run for four Punjab Assembly seats also shows the 'low confidence' of PML-N and its de-facto head in the country in the face of rising popularity of Imran Khan due to crushing inflation. "The party cannot take its chances on its number one horse. Maryam will have to win…at least one seat of the four to reach the Punjab Assembly if the elections are held," a PML-N insider said on Thursday.
Thursday was the last day of submission of nomination papers as the Election Commission of Pakistan (ECP) had extended the deadline from March 14 to 16.
Maraym Nawaz appears to be quite careful in the selection of the four constituencies — PP-149 PP-158 and PP-173 (Lahore) and PP-63 Gujranwala.
Two of the constituencies (PP-149 and PP-63) were previously held by her party and the other two (PP-158 and PP-173) by the PTI.
The two PML-N winners of the 2018 polls — Mian Marghoob (PP-149) and Chaudhry Iqbal (PP-63) — have been made to surrender their constituencies in favour of their leader.
Ironically, Chaudhry Iqbal of Gujranwala is the father-in-law of Farhat Shahzadi, commonly known as Farah Khan, a close friend of former first lady Bushra Bibi, whom Ms Sharif has been targeting for months for her (Farah's) alleged corruption.
PML-N won both the seats by a margin of around 7,000 votes in the 2018 general election.
PA-158 was the one the PTI won in 2018 as well as July 2022 by-polls. This seat was held by PTI rebel Aleem Khan, who also owns a TV channel, in 2018. After Aleem's defection, PTI's Mian Akram Usman grabbed this seat with 37,000 votes against PML-N's Rana Ahsan Sharafat whose tally was 31,000 in the 2022 by-polls. PML-N stalwart Ayaz Saddiq is MNA in this constituency and he is expected to canvas for her. Dejected Aleem Khan has reportedly decided not to take part in the coming elections.
Sarfraz Hussain of PTI had bagged PP-173 in the last general elections with a margin of 3,000 votes beating PML-N's Shafi Khokhar. Maryam Nawaz's 'blue eyed' Khokhar brothers of Lahore are said to be in action for her in this constituency.
On the other hand, PTI's more than one candidate in each constituency have filed nomination papers against most of the seats in Punjab apparently in anticipation of challenges the party is facing these days.
PTI's winners of PP-158 and PP-173 have filed papers. Similarly, PP-149 and PP-63 runners up Zubair Niazi and Rana Umar Nazir are also in the race against Ms Sharif.
PPP's Omar Sharif Bokhari, Amjad Ali Jutt and Shahid Abbas Kazmi are vying for PP-158, PP-173 and PP-149, respectively.
Another close aide to the Sharifs, Interior Minister Rana Sanaullah has also filed nomination papers for PP-100 Faisalabad. Rana will face former minister of PTI Chaudhry Zaheeruddin who has been summoned by the Anti-Corruption Establishment, Punjab, in a road project corruption probe.
Maryam's younger cousin Hamza Shehbaz has also filed nomination papers for three constituencies of Lahore — PP-146, 147 and 163.
As their demand for the accountability of Imran Khan seems closer to materialising, Maryam Nawaz and Hamza Shehbaz seem comfortable to wade into the arena of electoral politics from Lahore.
You May Also Like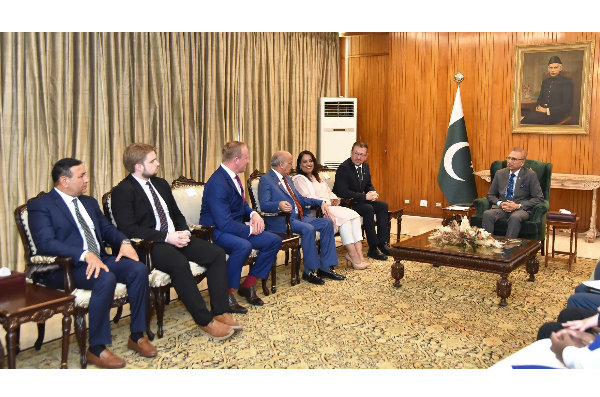 ISLAMABAD: President Dr Arif Alvi has said that India is involved in the genocide of Muslims, persecution and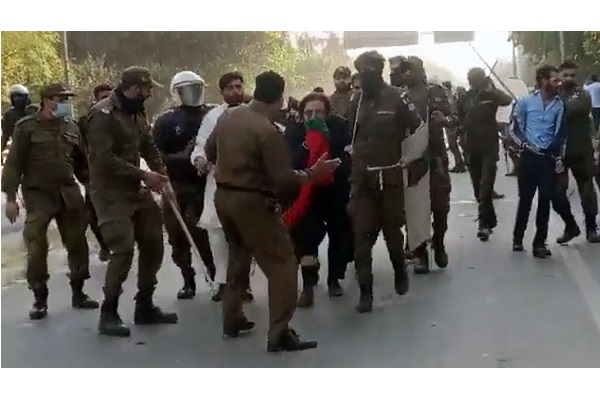 LAHORE: The PTI chairman and over 900 other party leaders and activists nominated in the May 9 cases have been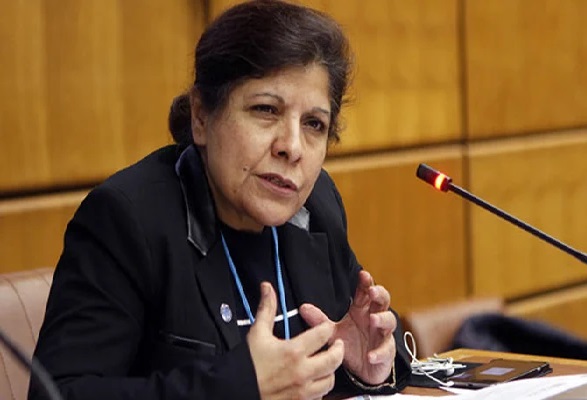 ISLAMABAD: Pakistan is seeking around $11bn in bilateral support from China and Saudi Arabia as the caretakers push