LAHORE: National Accountability Bureau (NAB) on Saturday moved Lahore High Court (LHC) seeking cancellation of bail of Pakistan Muslim League-Nawaz (PML-N) Vice President Maryam Nawaz in Chaudhry Sugar Mills case.

According to details, the anti-corruption watchdog has argued that PML-N leader is misusing her bail and she is not appearing before NAB despite repeated summons.
The petition further argued that several investigations are underway against PML-N leader but she is not cooperating with anti-graft watchdog despite being on the bail.
It is pertinent to mention here that Maryam Nawaz was taken into custody by NAB on August 08, 2019 over her alleged involvement in the Chaudhry Sugar Mills case.
 Later on November 04, 2019, the Lahore High Court (LHC) granted her bail and ordered her to submit two surety bonds, worth Rs. 10 million each, and deposit an additional Rs. 70million and surrender her passport to secure her release.
NAB has accused Sharif family of accumulating assets using Chaudhry Sugar Mills without justifying the means of income.
As per anti-corruption watchdog, the family obtained a $15 million loan to setup the mill despite the fact that it had already been established before the loan was acquired.
The NAB further stated that Rs. 7 million worth of shares were transferred Maryam Nawaz in 2008 through mill's shares, which were later transferred to her cousin Yousaf Abbas Sharif in 2010.
You May Also Like
BAHAWALPUR: Interior Minister Rana Sanaullah on Sunday warned the PTI of action if its protesters
PESHAWER: PTI Chairman Imran Khan, in a press conference in Peshawar on Sunday,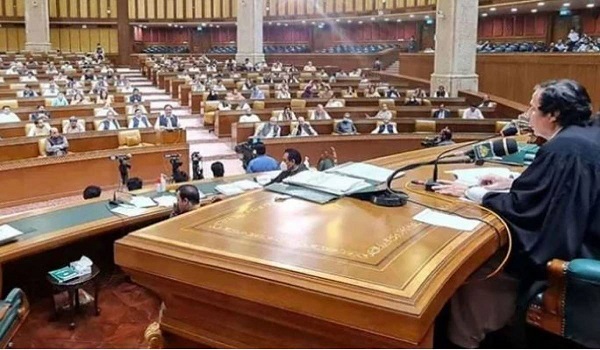 LAHORE: A Punjab Assembly session in which the no-confidence motions against Punjab Assembly