ISLAMABAD: The Senate was informed on Friday that oil shipments from Russia would start arriving in April. Minister of State for Petroleum Musadik Malik explained that the contract with Russia for oil import would help Pakistan meet its 20pc of crude oil import requirements. Answering a supplementary question, he said the import of oil from Iran would be difficult owing to sanctions imposed on the country. However, he noted trade was under way with Iran on a barter basis for which Pakistan had limited instruments.
Minister for Power Khurram Dastgir Khan told the House that K-Electric had been operating without a formal agreement since 2015, whereas the accumulated payables had climbed to Rs490 billion till December 31, 2022.
He said efforts were underway to resolve payment issues with K-Electric and a new agreement was expected in a few weeks.
"With a view to resolving issues between the government and K-Electric, including recovery of pending amount, the Prime Minister's Office has already constituted a task force under the chairmanship of former Prime Minister Shahid Khaqan Abbasi," he said, adding that other members of the committee include Federal Minister for Finance and Revenue, Federal Minister for Energy, Federal Minister for Maritime Affairs, Minister for State (Petroleum Division), secretary Finance Division, secretary Power Division, secretary Petroleum Division, Chief Secretary, Government of Sindh, and Additional Secretary, Ministry of Finance.
He said, "Once the task force finalises its recommendations for recovery of pending dues, they will be adopted after approval of the cabinet. The dues against K-Electric started accumulating from 2015, witnessing a major increase after 2018."
To another question, the minister said the government was providing electricity to five export sectors at Rs19.99 per unit to enhance exports. He added the government was also taking measures to generate low-cost electricity.
The minister said the government had abolished the sales tax on solar panels and it was introducing solar projects as an alternate of fossil fuels in energy production. "The federal government buildings are being solarised and micro-solar grids for rural areas are also being introduced for the provision of low-cost electricity," he added.
Minister of State for Law and Justice Shahadat Awan said work on the Diamer Bhasha Dam, Mohmand Dam, Tarbela 5th Extension, Harpo Hydropower and Attabad Lake Hydropower projects was on track and assured the House the projects would be completed in time. "After completion, the dams will generate 6,918 MW electricity. The dams will also be beneficial for the agriculture sector by bringing more land under cultivation," he added.
The government and the opposition traded allegations after Minister for Parliamentary Affairs Murtaza Javed Abbasi told the Senate the net foreign direct investment (FDI) had decreased by 58.7pc during the current financial year (July-December) as compared to the corresponding period 2021-22. He noted COVID-19, a high cost of doing business in the country, macroeconomic pressures such as current account and balance of payment deficits, disruption in food supplies and energy prices due to the Ukraine war were the major reasons behind the decline in FDI.
PTI Senator Faisal Javed did not agree with the minister and said the reasons given by the minister for the sharp decline in FDI were unacceptable. He said an upward trend had started during the pandemic, saying it was an issue of trust deficit.
In his hard-hitting response, the minister blamed the PTI government's policies for the decline, which he claimed were based on rhetoric and sloganeering, whereas work on CPEC projects had slowed down. Also, the Special Economic Zones (SEZs) were supposed to be functional during the current year but the previous government failed to develop the infrastructure. He alleged it was a conspiracy to slow-down the FDI and some people were brought to power for it, adding that measures were underway to revive the FDI. He added the government was taking all possible steps to attract FDI and facilitate investors. "Business climate is being improved through initiatives such as the Pakistan Regulatory Modernization Initiative and other reforms," he added
You May Also Like
WASHINGTON: At least 23 people were killed as a devastating tornado ripped across the southern US state of Mississippi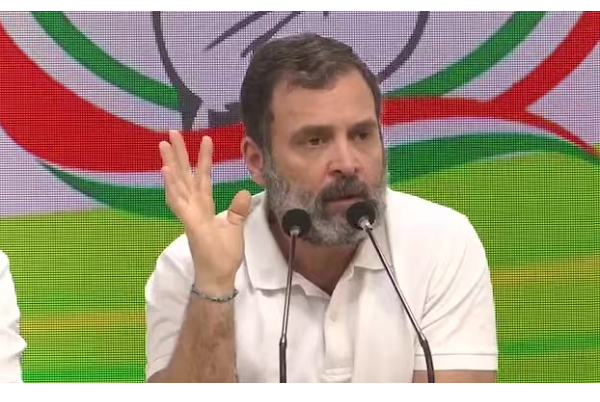 NEW DELHI: Top Indian opposition figure Rahul Gandhi said Saturday he would keep fighting for democracy
WASHINGTON: Nadia Kahf made history when she took oath in New Jersey this week as the first judge