ISLAMABAD: The opposition on Tuesday once again warned the government against any move to change the 18th Amendment in the Constitution or the clauses dealing with the National Finance Commission (NFC) Award, stating that such an action would not only damage the national unity, but would also plunge the country into a constitutional crisis.
The warning was issued by Jamiat Ulema-i-Islam (JUI-F) chief Maulana Fazlur Rehman through a video message which he recorded after talking to the heads and key leaders of almost all the opposition parties over the phone in the past two days and his party later issued it in the textual form calling it a "declaration" of the opposition parties.
"God knows, whose agenda is being followed through talks about repealing or changing the 18th Constitution Amendment? This will create political and constitutional crises in the country. And the country cannot afford any constitutional crisis at this stage," said the Maulana.
The JUI-F chief expressed his surprise over the timing of such a debate, saying that on one hand, the government was asking the people to show solidarity and national unity to fight the coronavirus pandemic and on the other hand, it was touching contentious issues.
The JUI-F chief had talked to heads of key opposition parties, including Pakistan Peoples Party (PPP) chairman Bilawal Bhutto-Zardari and Pakistan Muslim League-Nawaz (PML-N) president Shahbaz Sharif, in an attempt to adopt a joint stance and devise a joint strategy over the possible plan of the government to go for the review of the 18th Amendment.
JUI-F says any attempt to alter 18th Amendment or NFC Award will amount to 'sabotaging' national unity
The Maulana was of the view that the country had already suffered a lot due to experimentations of all kinds and it could no more afford any new experiments in the past 70 years. He said it was experiments of the country had seen a presidential form of government and martial laws that the country had been reduced to half.
The JUI-F chief said the 1973 constitution had been passed by political parties after a broad national consensus and all the parties had agreed that the country would be run through "democratic and parliamentary form of government".
The Maulana was of the view that a new constituent assembly would have to be created if basic structure of the constitution was changed.
"If any article of the constitution's basic structure is repealed then there will be a need to form a constituent assembly to make a new constitution. It will be a tough test for the nation," he said.
Referring to the prevailing situation in the country in the wake of the spread of coronavirus, the Maulana said they could not afford to put the country into more difficulties and "neither we will allow anyone to put the nation into further difficulties and push them into darkness".
 
You May Also Like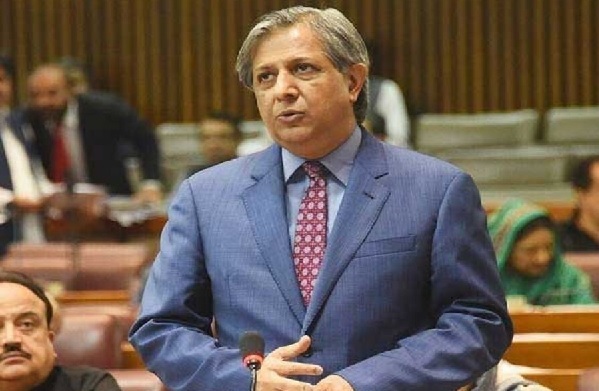 ISLAMABAD: The Senate on Thursday passed the Supreme Court (Practice and Procedure) Bill 2023
LAKKI MARWAT: Deputy superintendent of police (DSP) and three constables were martyred when an improvised
ISLAMABAD: Pakistan Tehreek-e-Insaf (PTI) Chairman Imran Khan is ready to provide an undertaking for negotiations