ISLAMABAD: Pakistan and Australia on Monday agreed to review and work towards relaxing trade regulations for importing and exporting fruits and agricultural products.
This was decided during a meeting between Minister for National Food Security and Research Syed Fakhar Imam and Australian Trade Commissioner in Pakistan John Cavanaghon in Islamabad.
Speaking on the occasion, Mr Imam said Pakistan has limited exports to Australia in terms of mangoes and citrus fruits due to strict regulations of the National Plant Protection Organisation of Australia. The export of mangoes to Australia has increased from two tonnes in 2013 to 75 tonnes in 2021, however with little focus, the level of this export can be enhanced manifold, he added.
With respect to citrus fruits, the two countries agreed to work together in eradicating the citrus canker disease in order to increase citrus export to Australia.
The minister informed the Australian trade commissioner that the export of citrus fruit from Pakistan has increased from 350,000 tonnes to approximately 460,000 tonnes in just one year. Moreover, the export of mangoes has increased from 110,000 tonnes to 142,000 tonnes in the last year. Pakistan has huge export potential in terms vegetables and fruits such as mango, citrus fruits and apple cherries.
The Australian trade commissioner informed the federal minister that Australia will provide technical agricultural trainings to Pakistan to uplift quality of human resources. Mr Cavanaghon said that upgradation of technology and human resource is the key to revolutionising agriculture sector.
He said that transfer of agro-technology through private sector coordination of both countries can take the agro-economy of Pakistan forward. He also agreed to enhance agricultural research through transfer of quality human resource to research institutes of the country.
Mr Imam said on the occasion that technological exchange between Australia and Pakistan can enhance the agricultural sector of the country. He also stressed on the need to import agro-technology and upgrade human resource in agriculture sector of Pakistan.
Mr Imam said that Pakistan and Australia should enhance their relationship in regard to agro-economy especially through enhancing bilateral trade, and transfer of agro-technology.
You May Also Like
WASHINGTON: At least 23 people were killed as a devastating tornado ripped across the southern US state of Mississippi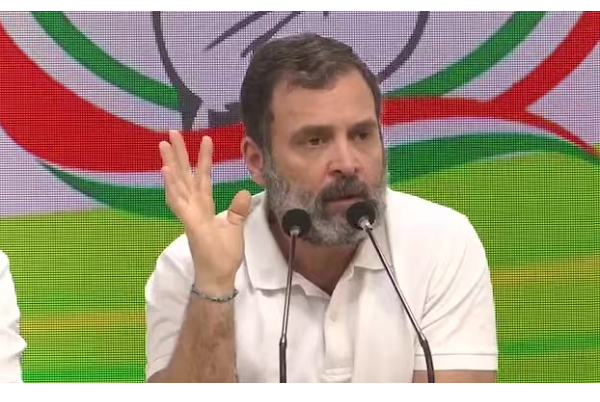 NEW DELHI: Top Indian opposition figure Rahul Gandhi said Saturday he would keep fighting for democracy
WASHINGTON: Nadia Kahf made history when she took oath in New Jersey this week as the first judge