ISLAMABAD: Pakistan has conferred the highest Civil Award of the country Nishan-e-Pakistan to the veteran Kashmiri Hurriyat leader, Syed Ali Gilani, for his services and sacrifices in the Kashmiris' ongoing struggle for securing their right to self-determination.
According to the details, Nishan-e-Pakistan was conferred on Syed Ali Gilani by President Dr Arif Alvi during an impressive ceremony held in connection with the Independence Day, today, at President House in Islamabad.
The award was received by the Hurriyat AJK leaders on behalf of Syed Ali Gilani.
In the award-giving ceremony, today, glowing tributes were paid to Syed Ali Gilani for his unwavering commitment, dedication, and leadership and his role in exposing Indian atrocities, suppressive measures, and human rights violations in occupied Kashmir.
Also, concern was expressed over the continued unjustified house arrest of the veteran Hurriyat leader in frail health at the age of 90 years.
While addressing the ceremony President Dr. Arif Alvi said the nation has surmounted several challenges since its independence, taking the country to a brighter future.

Syed Gilani  born in the Bandipora area of northern Kashmir on September 29, 1929. A staunch advocate of Kashmiris' right to self-determination, he has been the leading voice against Indian oppression and injustice in the occupied valley. 
You May Also Like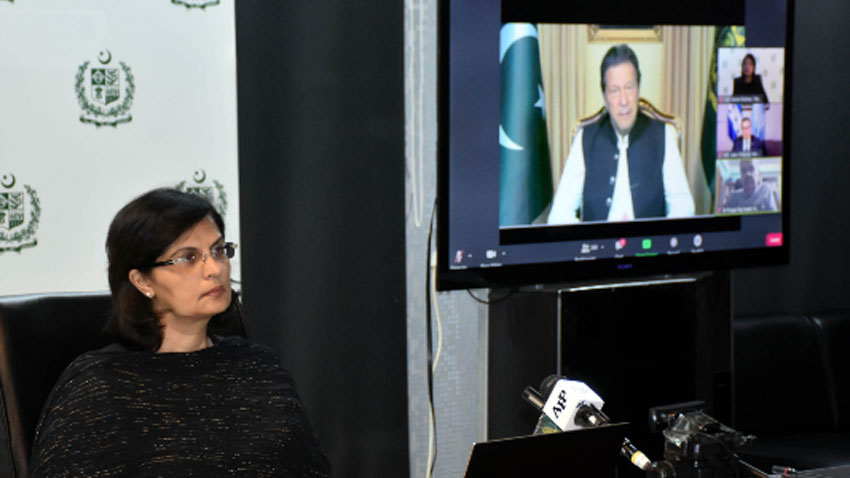 ISLAMABAD: Special Assistant on Poverty Alleviation
LAHORE: Prime Minister Imran Khan has assured the
LAHORE: The week-long Exhibition titled" Jamaliyaat"