MIRPUR: : Expressing Pakistan's firm resolve to never leave Kashmiris alone, Prime Minister Imran Khan on Thursday warned Indian Prime Minister Narendra Modi that any further misadventure will be his last mistake.
"Narendra Modi, the statement you gave on this country, and the Indian army chief […] this is my message to you both […] you have already made a mistake on August 5. Just remember, every citizen of this 200 million-strong nation, down to the last child, will fight to their final breath," the prime minister said at a large public rally held in solidarity with the people of Indian-held Kashmir. "We will show you how we can fight. […] our army is well recognised, battle-hardened. Our people are God-fearing […] none of us fear death," he went on to say. "If you are under the false impression that you will take any action against Pakistan to strengthen your Hindu voter base, it will be the last mistake you make," he warned.
Imran Khan said Pakistan will never leave Kashmiris alone, vowing that he himself would always fight the case as their ambassador. He said Pakistan is a peaceful country but never feared of fighting oppression if enforced on it. He rebuffed the statement of Indian Prime Minister who claimed of having capability to conquer Pakistan in 10 days, saying he must read the history where tyrants met a disastrous fate. "You need to brush up on history. It seems your degree was fake," said the prime minister. He said that leaders who had shown such pride have always been defeated in the past, giving examples of the failure of Hitler's and Napolean's forces to permeate Russia, of US forces to win the Afghan war and to conquer Vietnam.
Imran Khan said Pakistan is capable of winning tough wars including the fight against terrorism with its battle-hardened armed forces, which have always fought with passion and faith in Allah Almighty. He said whenever people in Indian-held Kashmir needed help, entire Pakistan will be ready to support them.
The prime minister said his visit to Mirpur has great significance in expressing solidarity with eight million people of the occupied valley and giving them a message that not only the people of AJK but entire Pakistan stands with their brethren in IHK. He mentioned that Almighty Allah in the Holy Quran says that with every difficulty comes ease and said he has high hopes that Kashmiris will soon see a dawn of peace.
He said on the other hand, Pakistan as a goodwill gesture returned the captured Indian fighter pilot in an effort for peace in region, which Modi ungratefully dubbed as a step done out of fear.
Imran Khan said he apprised several world leaders he met at World Economic Forum and other forums about the gravity of Kashmir issue. He said the world is demanding lifting of curfew and resumption of internet and communication blockade, adding the day it is done, a mass of Kashmiri people will voice out their concerns. He said the situation in Indian-held Kashmir is against the ethics and morality.
Imran Khan regretted that previous government put the issue of Kashmir on the back-burner, however his government in six months internationalized the dispute by drawing world's attention on India's persistent human right abuses. He said Kashmir issue was discussed thrice in the United Nations during this time, which was unprecedented in the country's history.
The prime minister recalled that Modi in fact 'martyred' Pakistan's trees in last February as contrary to his claim of targeting 300 people and downing two aircraft.
You May Also Like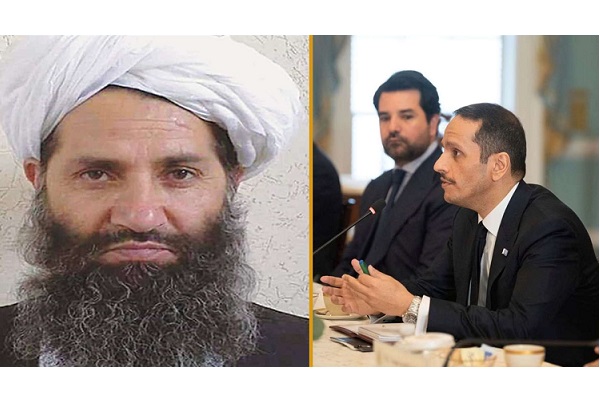 WASHINGTON: The Qatari prime minister held secret talks with the supreme leader of the Taliban this month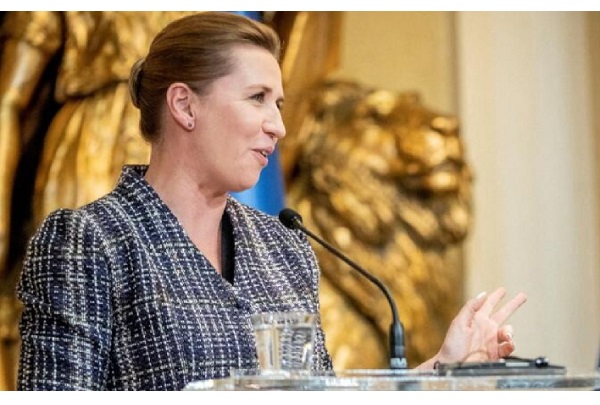 COPENHAGEN: Danish Prime Minister Mette Frederiksen on Wednesday delivered a speech to parliament partly
NEW YORK: New York is gradually going down partly because of the weight of the skyscrapers that make the concrete