KARACHI: Pakistan's taekwondo squad returned to Karachi on Monday after participating in the World Taekwondo Olympic qualifying round in Amman.
According to Pakistan's Haroon Khan, his -58kg semi-final against Asia's No.1 Ramnarong SawekWiharee of Thailand was quite tough.
"Of course feeling sad for not qualifying for the Olympics but Covid-19 had a telling effect on our training for such a big event," regretted Haroon.
The Pakistan Taekwondo Federation made all the arrangements to make the national team's participation possible in the Olympic qualifier with the Army Sports Department collaborating for training camps for the athletes.
"We were scheduled to train for three months, which was called off due to the Covid-19 outbreak and affected our physical fitness," said Taimoor Saeed who lost to Iran's Amiri Ali Akbar in +87kg category.
"We have a lot of talent in taekwondo which needs government patronage at grassroots; they need to invest in our future players. "Playing in a big event like Olympic qualifier was an opportunity for us to fill our bags with experience fighting against the best fighters; this exposure will benefit us in future events," said Zoya Sabir who was defeated by Cambodia's Tubbs Casandre Nicole in women's -57kg in Amman.
Meanwhile, team leader Omar Saeed said the training camp continued from December till February until Covid struck back severely and "we had to send players back."
"The team's schedule was to visit Bulgaria and Uzbekistan for international events and training which was disturbed by Covid-19. The results would've been better if the corona episode had not distracted the players' progress," said Omar. "We are satisfied with our team's performance, our two athletes played the quarter-finals and Haroon made it to the semis." According to Omar, a Korean coach is expected to reach Pakistan in July this year.
You May Also Like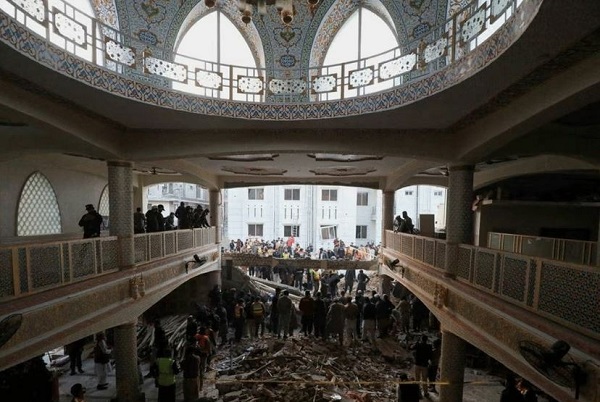 ISLAMABAD: Suicide attack on a mosque in Peshawar sent shockwaves through out the world,
LAHORE: Justice Jawad Hassan of the Lahore High Court (LHC) said Monday elections must
ISLAMABAD: An Islamabad sessions court stated on Tuesday that charges against PTI