Pakistan athletes would be competing in Men 200 metre Athletics, Badminton – Women Singles, Judo – 100 Kg, Shooting – 10 metre Air Pistol, Swimming 100-metre Freestyle Men's and 50 metre Women's, and 67kg Weightlifting.
Arshad Nadeem – Javelin Throw
Arshad Nadeem is a Pakistani athlete specialising in the javelin throw. He represents WAPDA in domestic competition. In Dec 2019, he established a new South Asian Games record in Javelin throw with a distance of 86.29 m, thus securing direct qualification to 2020 Summer Olympics. 
Born: January 2, 1997 (age 24 years), |    City:  Khanewal
Height: 1.87 m
Weight: 95 kg
Bisma Khan — Swimming 50 metre Freestyle women
Bisma Khan is a Pakistani swimmer. In 2018, she represented Pakistan at the 2018 Asian Games held in Jakarta, Indonesia. She competed in five events and in each event she did not advance to compete in the final. She also finished in 11th place in the heats in the mixed 4 × 100 metre medley relay event. 
Born: April 21, 2002 (age 19 years)
Ghulam Mustafa Bashir — Rapid Fire Pistol 25 metre
Ghulam Mustafa Bashir is a Pakistani sports shooter. He competed in the men's 25 metre rapid fire pistol event at the 2016 Summer Olympics. He finished in 18th place in the qualifying round and did not advance to the final. He was the flagbearer for Pakistan during the Parade of Nations. 
Born: July 4, 1987 (age 34 years)
Height: 1.8 m
Weight: 74 kg
Gulfam Joseph — Shooting 10 metre Air Pistol
Joseph, hailing from Jhelum, was the biggest surprise entry in Olympics from Pakistan. He booked his place for Olympics quota place through his performance at the 14th Asian Championship in Doha in November 2019.
In the qualifying round, Joseph was placed ninth, just one position below the qualifying spot. Indian Saurabh Chaudhary topped the qualifying with a score of 586.
Mahoor Shahzad — Badminton Women's Singles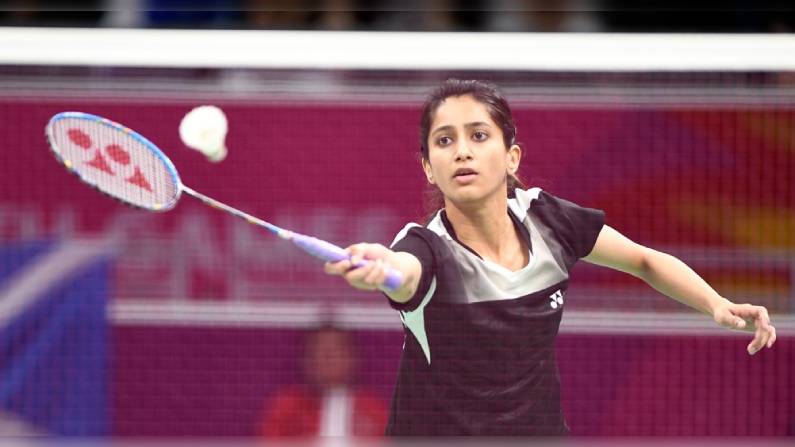 ???Mahoor Shahzad is a Pakistani badminton player. Shahzad was the women's singles champion at the 2017 Pakistan International tournament. She has competed at the 2014 Asian Games, and 2018 Commonwealth Games. Shahzad will represent Pakistan at the 2020 Summer Olympics after receiving a tripartite invitation. 
Born: October 17, 1996 (age 24 years), 
City:  Karachi
Height: 1.7 m
Weight: 56 kg
Muhammad Khalil Akhtar — Rapid Fire Pistol 25 metre
Muhammad Khalil Akhtar (born 15 April 1984) is a Pakistani sports shooter. He will compete in the men's 25 metre rapid fire pistol event at the 2020 Summer Olympics. Khalil Akhtar and Mahoor Shahzad will carry Pakistan's flag at the Opening Ceremony.  After receiving an Olympic scholarship, he qualified at the 2019 International Shooting Sport Federation World Cup in Rio, where he finished sixth
Najma Parveen — Athletics 200 metres
Najima Parveen is a Pakistani sprinter. She competed at the 2016 Summer Olympics in the women's 200 metres race; her time of 26.11 seconds in the heats did not qualify her for the semifinals.
Born: December 20, 1990 (age 30 years)
Height: 1.65 m
Weight: 56 kg
Shah Hussain Shah — Judo 100 Kg
Shah is the son of former Pakistani Olympic boxer, Hussain Shah, who won the country's first Olympic boxing medal, a bronze at the 1988 Summer Olympics in Seoul, Korea.  Shah competes in the men's -100 kg division. Shah Hussain received the honour to bear Pakistan flag at Rio Olympics. Shah represented Pakistan in 2018 Asian Games where he won a bronze medal in -100Kg division.
Syed Muhammad Haseeb Khan — Swimming 100 metre Freestyle Men's
Syed Haseeb Tariq is one of the most talented swimmers of Pakistan. His personal best timing in 100 metre freestyle is 53.34 seconds, which is also a national record. Haseeb, who resides here at the DHA - Karachi, has been undefeated in the National Swimming Championship since 2015. He wants to produce his personal best in the Olympics.
Talha Talib — Weightlifting 67kg

Talha Talib is a Pakistani weightlifter. He competed at the 2018 Commonwealth Games and won a bronze medal in the 62 kg category, lifting a total of 283 kg at the age of 18. He was born in Gujranwala. He is the Pakistani national champion in the 62 kg category. Wikipedia
Born: October 3, 1999 (age 21 years), Gujranwala
Height: 1.72 m
Weight: 62 kg
You May Also Like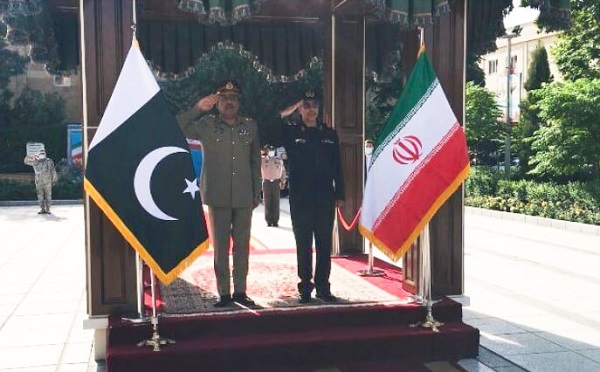 RAWALPINDI: Chairman Joint Chiefs of Staff Committee (CJCSC) General Nadeem Raza,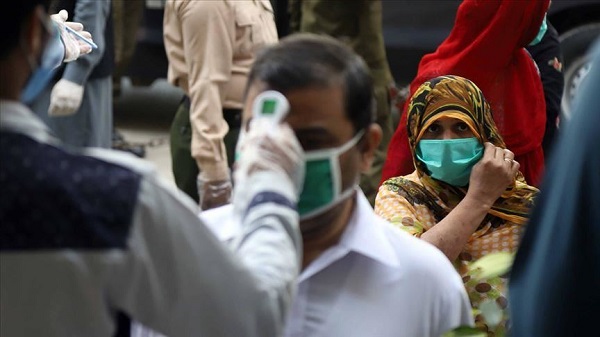 ISLAMABAD: Pakistan on Saturday reported more than 800 cases the largest daily increase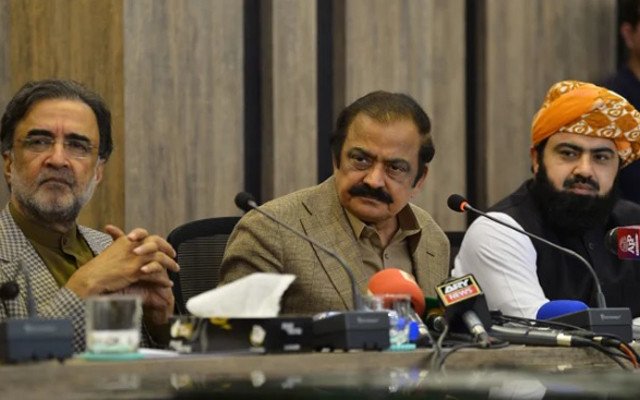 ISLAMABAD: Interior Minister Rana Sanaullah on Saturday promised to use "fresh" and "updated"