ISLAMABAD: Former Persident Pervez Musharraf, breathed his last at age of 79 in Dubai, after a protracted battle with a rare disease, amyloidosis. Musharraf who usurped power after a coup in October 1999 and ruled Pakistan till 2008.
The body of Mr Musharraf, who will be laid to rest in Karachi, will be brought back to Pakistan thro­ugh a special flight that would leave for Dubai on Monday (today). In order to facilitate his family in the process of repatriation, the Consulate General of Pakistan in Dubai has also issued a no-objection certificate (NOC). "We are in touch with the family and the consulate will facilitate in whatever way it can; the consulate has issued the no-objection certificate," a media report quoted Consul General Hassan Afzal Khan as saying.
His illness came to light in 2018 when the All Pakistan Muslim League (APML) announced that he was suffering from amyloidosis, a group of rare, serious conditions caused by a build-up of an abnormal protein called amyloid in organs and tissues throughout the body.
In June last year, the former military strongman was hospitalised for three weeks, prompting rumours of his death. However, his family had to issue a statement to refute these reports.
"Going through a difficult stage where recovery is not possible and organs are malfunctioning. Pray for ease in his daily living," his family said at the time in a statement via Mr Musharraf's official Twitter account.
The former dictator left Pakistan for medical treatment in March 2016, two years after he was indicted by a court for suspending the Constitution on Nov 3, 2007. On Dec 17, 2019, a special court formed to hear the high treason case against the ex-dictator handed him a death sentence. However, the decision of the special court was suspended by a Lahore High Court bench.
After the news of the death emerged, condolences started pouring in from all quarters, as politicians and civil society recalled the "mixed legacy" of the former military chief.
Prime Minister Shehbaz Sharif, through his personal Twitter handle, said: "I offer my condolences to the family of General (retired) Pervez Musharraf. May the departed soul rest in peace!"
President Arif Alvi also expressed sorrow over the death of the former army chief and expressed sympathy with the bereaved family.
Nawaz Sharif, whose government was dislodged by the former military chief in 1999, also condoled the death via his Twitter account.
PTI Chairman Imran Khan in a tweet said: "On the passing of General (rerd) Pervez Musharraf my condolences and prayers go to his family. May Allah give them strength to bear this loss."
Meanwhile, Foreign Minister Bilawal Bhutto-Zardari replaced the display picture on his Twitter account with a photo of slain prime minister Benazir Bhutto and Nawab Akbar Bugti in a symbolic gesture. It may be noted that the former strongman was accused in both murder cases.
In a series of tweets, Senate Chairman Sadiq Sanjrani expressed deep sorrow over the former president's death and extended condolences to the grieving family.
In a statement issued immediately after the news of his demise, the Inter-Services Public Relations (ISPR) said that Chairman Joint Chiefs of Staff Committee General Sahir Shamshad and all the services chiefs expressed their heartfelt condolences. "May Allah bless the departed soul and give strength to the bereaved family," the military's media wing said.
 
You May Also Like
WASHINGTON: At least 23 people were killed as a devastating tornado ripped across the southern US state of Mississippi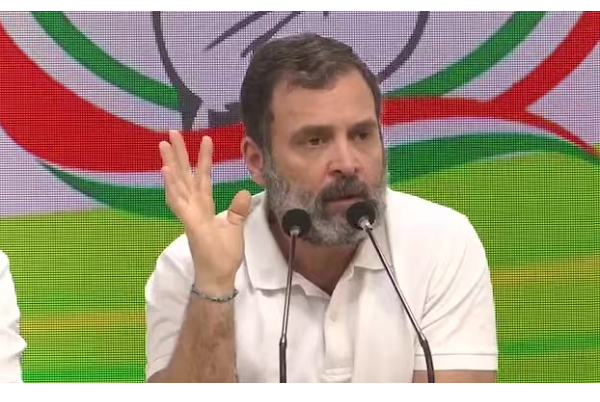 NEW DELHI: Top Indian opposition figure Rahul Gandhi said Saturday he would keep fighting for democracy
WASHINGTON: Nadia Kahf made history when she took oath in New Jersey this week as the first judge