KARACHI: A large number of people, including serving and retired officers of the armed forces, attended the funeral prayers of the former president and military ruler General Pervez Musharraf here on Tuesday.
The funeral prayers were offered at the Polo Ground Malir Garrison area at around 2 pm. On Monday night, a special plane brought the body of Musharraf along with his widow, son and daughter. The arrival of the special flight was delayed by a few hours.
The body of Musharraf was brought to the venue with full military honours. A contingent of army troops presented the guard of honour on the occasion after receiving the coffin draped in the national flag. Musharraf served as the chief of the army staff from 1998 to 2007. Musharraf came into power as a result of a bloodless coup on October 12, 1999 after overthrowing the then-government of Nawaz Sharif. Musharraf later served as the president of the country from 2001 to 2008.
Meanwhile, elaborate security arrangements were in place in the Malir Garrison for the funeral. A large number of in-service armed forces officers and personnel of all ranks attended the funeral. Those who attended the funeral were not allowed to take with them their cellular phones. A large number of troops were deployed to guard the venue and control vehicular traffic.
A plane from the Pakistan Army aviation also conducted aerial surveillance of the venue. Due to the sudden rise in temperature, the people braved the scorching sun for a while to attend the funeral.
Chairman of the Joint Chiefs of Staff Committee General Sahir Shamshad Mirza and many other senior officials of the armed forces attended the funeral. The prominent retired senior servicemen who attended the funeral included ex-CJCSC General (retd) Ehsanul Haq, former COAS General Ashfaq Parvez Kayani, ex-COAS Qamar Javed Bajwa and former ISI chief Lt General (retd) Ahmed Shuja Pasha.
Later, the body of Musharraf was taken to the old Army Graveyard in Karachi near Kala Pul for burial with full military protocol. After the burial, army troops laid floral wreaths on the grave.
You May Also Like
WASHINGTON: At least 23 people were killed as a devastating tornado ripped across the southern US state of Mississippi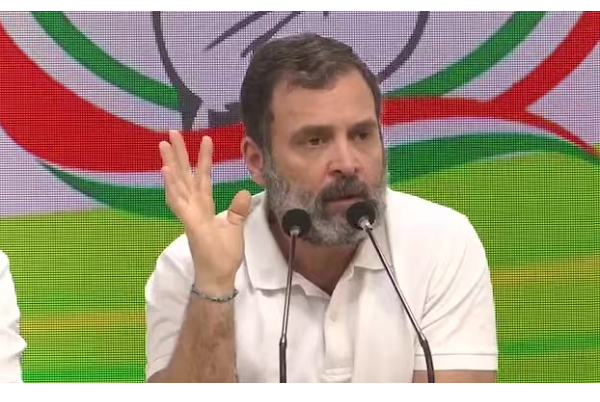 NEW DELHI: Top Indian opposition figure Rahul Gandhi said Saturday he would keep fighting for democracy
WASHINGTON: Nadia Kahf made history when she took oath in New Jersey this week as the first judge