LAHORE: The Punjab government announced on Monday the formation of a joint investigation team (JIT) to probe the torture of police personnel allegedly at the hands of PTI workers in Lahore over the last week, and also cautioned that any future manhandling of law enforcers will result in an equivalent response.
The decision was announced by Punjab caretaker Chief Minister Mohsin Naqvi at a press conference today.
Over the last few weeks, PTI workers and the Punjab police aided by their Punjab counterparts and Rangers personnel — have been intermittently engaged in "pitched battles".
The clashes first began when the Islamabad police arrived at former prime minister Imran Khan's Zaman Park residence last week to arrest him in the Toshakhana case. However, it was met with resistance from the PTI chairman's supporters. During the clashes, which were later stopped by the interference of courts, several policemen were injured.
On Saturday, heavy machinery was used by the Punjab police to break into the Zaman Park residence soon after the PTI chairman left for Islamabad to attend a hearing in the Toshakhana case.
PTI workers clashed with police personnel while trying to stop them from entering the former PM's house when they reached there after getting search warrants from an anti-terrorism court (ATC), police claimed. Several PTI workers and policemen were injured in the clash.
Recalling these events in a press conference today, Naqvi expressed concern over protesters beating up police personnel and law enforcers, highlighting that the law enforcement personnel had exercised patience in handling these situations.
However, he warned, that the police will now respond to any mistreatment in a similar manner.
He also pointed out that the police had been unable to implement court orders as the personnel did not enter the [Zaman Park house] premises.
The chief minister criticised Imran's conduct, stating that if he did not trust the police, the security he provided could be withdrawn.
Naqvi added that police personnel could not offer protection to someone who verbally abuses them at night and expects the same force to safeguard them.
Naqvi said he had given the provincial police chief full powers so that he could do what he deemed appropriate. "I won't interfere in between," he added.
He further said that no political party did not react the way it [PTI] did during its protest. "In every condition, we have to establish the writ of the government."
CM Naqvi said the police had been told to take legal action wherever it was necessary.
"I assured them that if anyone resorts to violence, they will get a stern reply. Political activity is your right but no one can react this aggressively," he said while referring to the protesters.
Naqvi said the provincial government had also decided to write a letter to the Election Commission of Pakistan about the matter.
Moreover, the caretaker chief minister announced compensation for policemen injured in the showdown with PTI protesters. "We will give Rs100,000 to each policeman who sustained minor injuries while Rs500,000 will be doled out to each who suffered major injuries."
PTI focal person on legal affairs and Imran's nephew Hassaan Niazi was arrested from outside the Islamabad Judicial Complex on Monday afternoon, his lawyer said.
Niazi and several other PTI supporters were booked on Sunday for causing chaos outside the Federal Judicial Complex on Saturday.
PTI lawyer Naeem Haider Panjhota said that Hassaan Niazi was granted bail today. "But the police forcefully picked him up and took him to the Ramna police station."
Later, PTI leader Qasim Khan Suri shared a video on Twitter showing a police van in which he claimed Niazi was taken.
You May Also Like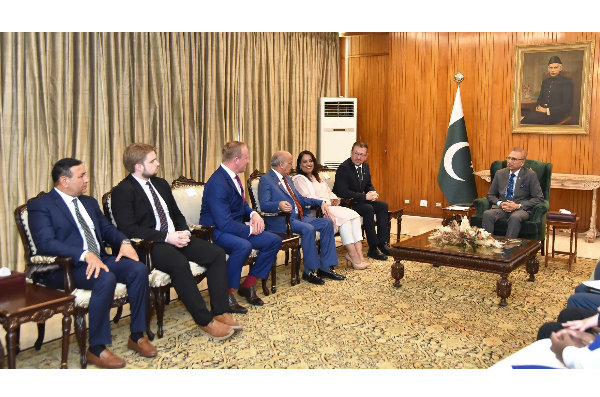 ISLAMABAD: President Dr Arif Alvi has said that India is involved in the genocide of Muslims, persecution and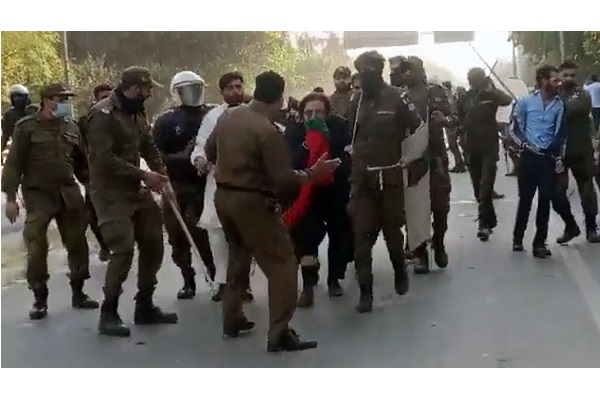 LAHORE: The PTI chairman and over 900 other party leaders and activists nominated in the May 9 cases have been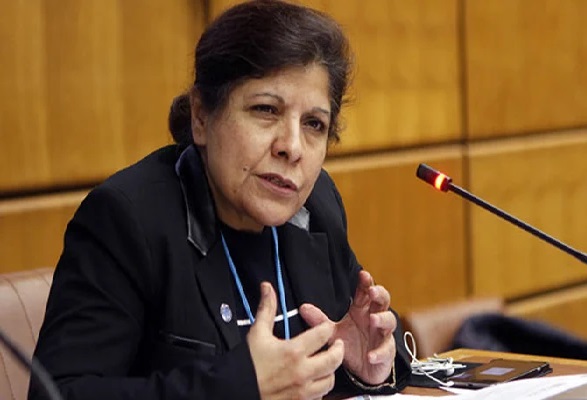 ISLAMABAD: Pakistan is seeking around $11bn in bilateral support from China and Saudi Arabia as the caretakers push