TAXILA: Danesh Kumar senator from Balochistan at a function held to observe Raksha Bandhan at Gurdwara Punja Sahib in Hassanabdal on Sunday said that the bond between a brother and sister is as sacred in Hinduism as it is in any other religion.
The festival, which dates back to the Vedic period, is observed by Hindus every year to mark the bond of love between a brother and sister.
Pakistan Sikh Gurdwara Parbandhak Committee along with the Evacuee Trust Property Board (ETPB) had made elaborate arrangements to ensure enforcement of Covid-19 precautionary measures.
"It celebrates the love and duty between brothers and sisters and gives them an opportunity to strengthen their bond," Mr Kumar said.
The Sanskrit phrase Raksha Bandhan means the bond of protection, obligation or care. Young girls and elderly women from the Hindu and Sikh communities mostly from rural Sindh and various parts of Khyber Pakhtunkhwa thronged the temple to buy holy bands (rakhis) so they could tie them around their brothers' wrists and exchange greetings. After the rakhis aretied and prayers (pooja) are offered, the brothers give presents to their sisters. As there is no major Hindu temple in the Potohar region, this festival is celebrated in Punja Sahib.
Speaking on the occasion, the first Sikh senator of Pakistan, Gurdeep Singh, said the government had taken a number of steps for the welfare and betterment of minorities and protection of their worship places.
According to Sardar Gubeer Singh, garanthi at Punja, the festival takes place on a full moon or poornima day in the holy month of Shravan every year.
Mr Singh said as per the tradition, sisters tie a rakhi around the wrist of either their brother or someone they regard as a brother, and in return, brothers give back a token as a promise to the sister, to protect her from problems.
"Hindu women also fasten rakhis on the wrists of members of other faiths, whom they consider as their brothers," Gopal Singh Chawla, chairman of Sikh Punjabi Sangat, told journalists, adding that, "Sikhs and Christians come to attend our religious gatherings, and we attend their religious gatherings as participation from three different religions in this festival helps promote interfaith harmony in the country."
Mohan Kumar, a native of Jacobabad, told Dawn that he came to Punja Sahib with his family to celebrate the event and was impressed to see the gathering.
Anjali Lal, a devotee from Sukkur, said she had attended rakhi celebrations organised at such a mass level for the first time.
"We used to celebrate such festivities at our homes. I am very happy to see that people from other religions, including the Sikh and Christian community are celebrating with us," he added.
Priyanka Aakesh, a medical student from Kohat, said as there was no major temple in her area, all Hindus living in Khyber Pakhtunkhwa gathered at Gurdwara Punja Sahib to celebrate the festival.
Pakistan Sikh Gurdwara Parbandhak Committee General Secretary Sardar Ameer Singh, while rejecting Indian propaganda regarding closure of Kartarpur Corridor, said it was actually India which was not opening the corridor.
The National Command and Operation Centre (NCOC) has allowed Indian Sikh pilgrims to visit Gurdwara Darbar Sahib in Kartarpur next month amid strict implementation of standard operating procedures (SOPs) to contain further spread of Covid-19.
He said Kartarpur Corridor had never been closed for Indian yatrees, adding that Pakistan Sikh Gurdwara Parbandhak Committee extended special invitation to Indian yatrees for the anniversary of Baba Guru Nanak, which is scheduled on Sept 22.
Mr Singh added that the Kartarpur Corridor which was closed due to the pandemic on March 16, 2020, was reopened by Pakistan on Oct 2, 2020.
You May Also Like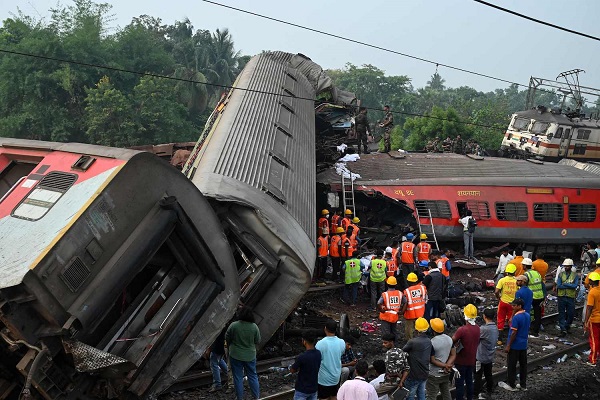 ODISHA: The death toll from the collision of two Indian passenger trains in Odisha state has surged to 288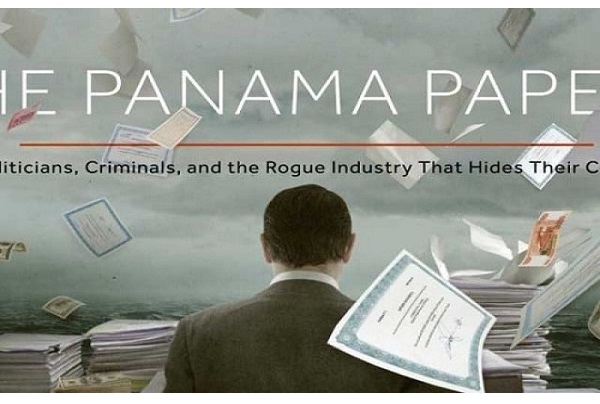 ISLAMABAD: The Supreme Court is expected to take up on June 9 a Jamaat-i-Islami (JI) petition seeking directions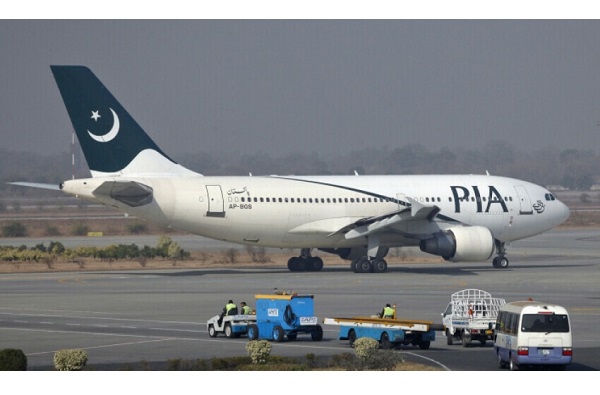 RAWALPINDI: A Pakistan International Airlines (PIA) aircraft, which was stopped at Kuala Lumpur International Airport