LAHORE: The Shehbaz government has warned that it may prevent the Pakistan Tehreek-i-Insaf (PTI) from taking out a long march on Islamabad if it feels to be turning out violent as being threatened by an opposition leader.
"If the PTI's planned long march on Islamabad leads to bloodshed, the government will take preventive measures to check the march," Federal Information Minister Marriyum Aurangzeb said at the Lahore Press Club on Sunday.
PTI Chairman and former prime minister Imran Khan has announced taking out of the long march and asked the party workers to wait for his call after May 20.
Former interior minister Sheikh Rashid says that the PTI's long march might get "bloody" and has sought the intervention of the powers that matter before the situation "goes out of control" by announcing a general election schedule before May 31.
Ms Aurangzeb said that Mr Khan would not be able to distract the attention of the masses from the Farah Gogi corruption scandal through the so-called Azadi march.
Referring to Imran's alleged US-backed conspiracy theory that led to his ouster from the government, she asked if the PTI leader was developing some kind of nuclear bomb that threatened the US and it sough this removal from power.
She said that "an incompetent, a thief and corrupt" prime minister was ousted from power corridors through a no-confidence motion when his allies abandoned him for failing to fulfil the promises made to them.
She criticised the former prime minister by saying nothing bothered him more than the fact that Shehbaz Sharif became the country's premier through a democratic process.
"Imran Khan is not sad because of his ouster, but that he cannot tolerate Shehbaz Sharif replacing him."
She said Shehbaz did not get even a single vote from PTI dissidents to become the premier contrary to the claims being made by the PTI leadership.
She said that despite being in power for almost four years, Imran could not put forward any positive agenda except to hurl accusations at his rivals.
You May Also Like
MUZAFFARABAD: Kashmiris on both sides of the Line of Control (LoC) protested the atrocities
ISLAMABAD: PTI chairman and former prime minister Imran Khan has distanced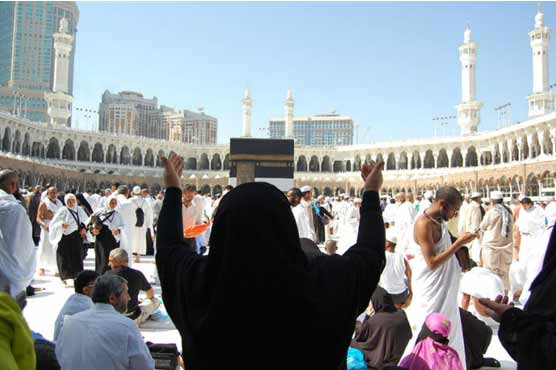 ISLAMABAD: Minister for Religious Affairs and Interfaith Harmony Mufti Abdul Shakoor