KARACHI: On Saturday The Provincial Task Force on coronavirus, decided to continue with the ongoing restrictions for the next two weeks with strict standard operating procedures (SOPs) across the province,keeping in view the rising trend of new cases and increasing death rate.
The meeting, presided over by Chief Minister Syed Murad Ali Shah at CM House here, was attended by Provincial Ministers Dr Azra Fazal Pechuho and Saeed Ghani, Adviser on Law Murtaza Wahab, Chief Secretary Mumtaz Shah, IG Mushtaq Maher, Commissioner Karachi Naveed Shaikh, Additional IG Karachi Imran Minhas, Dr Abdul Bari, Dr Faisal, representatives of the Corps-5 and Rangers and other stakeholders.
The meeting was told that a record number (24,299) tests were conducted on May 21 against which 2,136 cases were diagnosed to be positive, constituting 8.8 per cent detection rate, and 22 patients died on May 21 alone which was a dangerous trend.
It was disclosed that 17,197 travelers landed at Jinnah Terminal from May 5 to 21 and their rapid antigen tests were conducted there and then, as a result 38 or 0.22 percent of them came positive.
Reviewing the post Eidul Fitr scenario, it was revealed that on Eid day (May 13), there were 1,232 cases which went on abnormally increasing to 2,136 on May 21.
At this the chief minister said that it meant 904 cases increased within eight days since Eid.
The meeting was told that during the last seven days, from May 15 to 21, the number of cases in Karachi East had shown a 27 per cent detection rate, South 15 per cent, Central 13 per cent, Korangi, and West and Malir 10 per cent.
During the said week Hyderabad and Dadu showed 11 per cent detection rate.
The chief minister was told that during the last 30 days 232 Covid-19 patients died, of them 164 or 71 per cent in hospitals on ventilators and 42 or 18 per cent off ventilators and 26 or 11 per cent at their homes.
At this the chief minister said that there were 154 deaths in April and during three weeks of 232 deaths were reported. "It means the situation is worsening," he added.Keeping in view the serious situation of the cases and growing number of deaths, the chief minister decided to continue the ongoing restrictions for next two weeks and review it again on June 6/7. He also decided that all the recreational places, including Seaview, Hawkesbay, amusement parks etc, would remain closed, however walking tracks in the parks would remain open only for walking/jogging purposes.
It was decided that the business hours would be from 6am to 6pm. All shops and supermarkets would close their business activities at 6pm. "The educational institutions in the province would be opened when the Covid-19 situation would improve," the chief minister said, and directed the education minister to take necessary measures to vaccinate the teachers at all the educational institutions
You May Also Like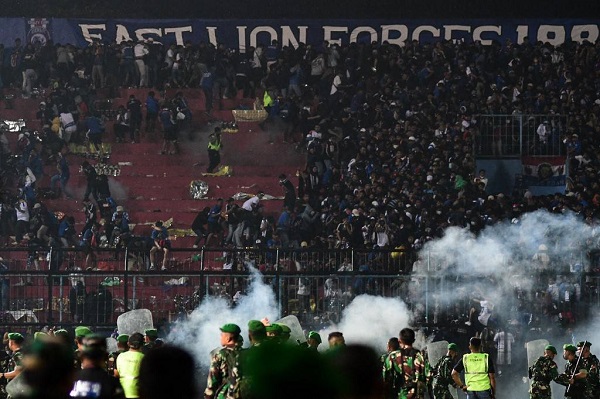 MALANG: Indonesia's police chief on Thursday said six people had been charged over a football stadium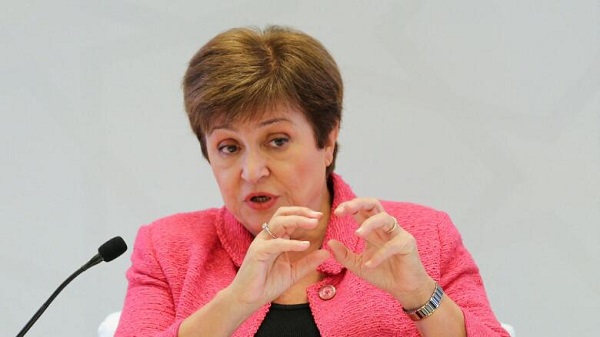 WASHINGTON: IMF chief Kristalina Georgieva urged global policymakers on Thursday to take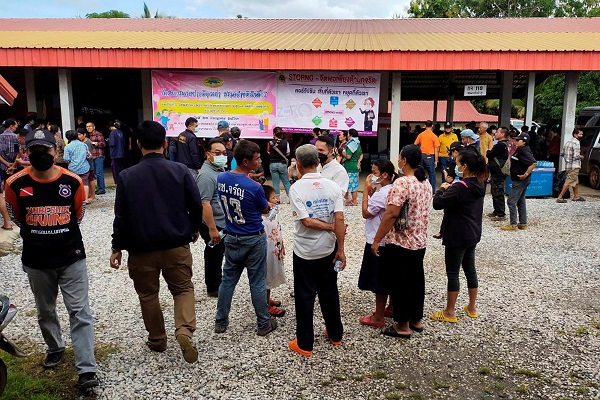 BANGKOK: Thai government buildings flew flags at half mast on Friday to mourn the death