KABUL: Afghan officials say that Taliban prisoners will not be released today (Tuesday), which would further delay negotiations involving Afghans. Afghan government had announced earlier that 100 Taliban prisoners will be freed on March 31. But Javid Faisal, a spokesman for the Office of the National Security Council, said prisoners will not be set free.
"There is no prisoner release happening tomorrow. Taliban agreed in the video conference yesterday (Sunday) to send a team to Kabul to hold further technical discussions with the government of the Islamic Republic of Afghanistan," Faisal said in a twitter post on Monday. Daily Times has learnt that a 10-member Taliban delegation, reached Kandahar at the weekend and from where the officials of the ICRC would take them to Bagram for verification of the prisoners. But the visit could not take place apparently due to the corona.
Taliban spokesman Zabihullah Mujahid had also objected at the changes in the list and said those Taliban were mentioned in the list who have been killed in clashes with Daesh.
 A Taliban official said that now a three-member Taliban team will be taken to Bagram for verification of the prisoners. A total of 5000 Taliban detainees were scheduled to be released by March 10 and Taliban would also free 1000 prisoners of the other side in accordance with the Taliban-US agreement signed last month.
The intra-Afghan talks, which are central to the U.S.-Taliban agreement as Afghan leaders would decide the future political roadmap of Afghanistan, also could not start on March 10 due to delay in release of prisoners. Meanwhile, the Taliban and Afghan government held another round of videoconference on Sunday and the two sides agreed to continue further technical discussions in-person after the Taliban team arrives in Kabul, Afghan officials said. Officials from the U.S. embassy, Qatari ministry of foreign affairs, and the ICRC were also present during the meeting.
A statement from the Afghan NSA office said the Taliban will send their technical team to Kabul with assistance from ICRC, and the Afghan government will host the Taliban team in Bagram to continue work on prisoner release.
Afghan government on Monday released 252 prisoners due to the coronavirus from jails in Kandahar, Baghlan, Balkha and Laghman in accordance with a decree from President Ashraf Ghani, officials said. They said no Taliban member is among the freed prisoners. Meanwhile, the Taliban have alleged that the Kabul administration troops have recently launched a "brutal torture of the oppressed prisoners" in infamous Bagram prison without any reason, leaving dozens of prisoners injured and several others were killed. "The brutality of this kind has not been seen in the past years and the reason behind the cowardly act of the Kabul administration is not yet known," Taliban spokesman Zabihullah Mujahid said in a statement. Afghan government has not commented on the Taliban claim. The Taliban spokesman said the incident happened on the same day the Taliban delegation would have arrived in Bagram and the process of release of prisoners would have begun. The Taliban urged the international community, the United States, and the international organizations including the Red Cross and other human rights associations to follow this incident seriously to determine who is committing such "destructive and cruel acts of sabotaging intra-Afghan understanding."
You May Also Like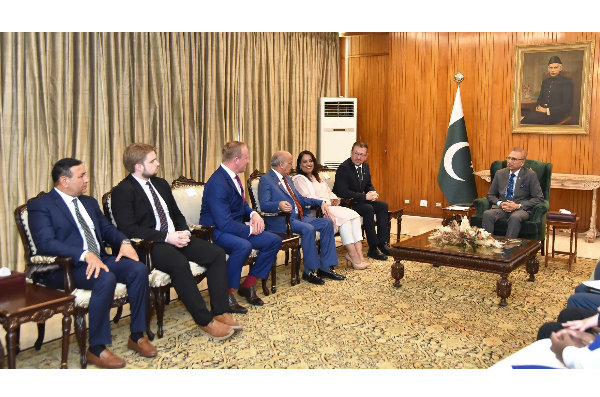 ISLAMABAD: President Dr Arif Alvi has said that India is involved in the genocide of Muslims, persecution and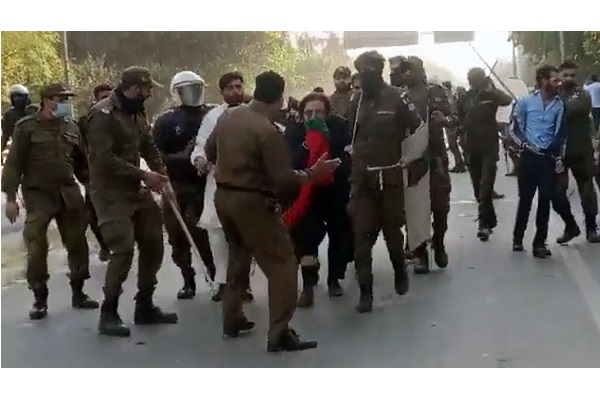 LAHORE: The PTI chairman and over 900 other party leaders and activists nominated in the May 9 cases have been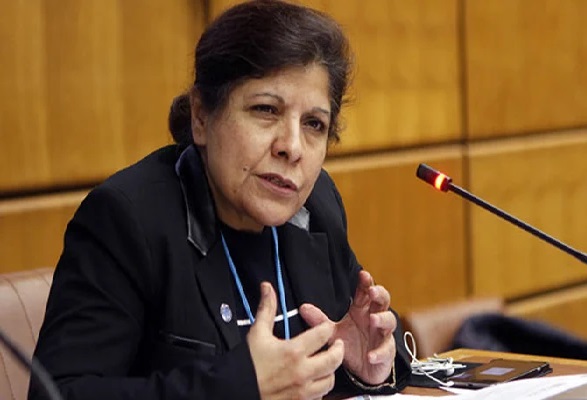 ISLAMABAD: Pakistan is seeking around $11bn in bilateral support from China and Saudi Arabia as the caretakers push