When you think of Netflix, probably the first thing that comes to mind is Hollywood films with a U.S-based setting. Some could even be under the impression that Hollywood films are the only movie genre available on this streaming platform. 
The truth is Netflix has a much wider spectrum of movies that you can stream, including Pakistani movies. If you would like to try out Pakistani movies, Netflix has some of the best selections with great production and visual quality. Check out these top 10 Pakistani movies to watch on Netflix today.
Sadqay Tumhare
Sadqay Tumhare is one of the best Pakistani Netflix movies based on a real-life story with the setting based back in the 80s. This movie is a touching story of a young couple that got engaged when they were children. As the kids grow up, Khalil starts to show signs that he may no longer be interested in Shano but a dream changes everything for this young couple.
Teefa in Trouble
Teefa in Trouble comprises comedy, romance, and a little bit of action. Composing all of these aspects so beautifully makes this movie one of the best there is in the Pakistani options. The romance in the movie is out of this world because of the couple's chemistry on screen. All of the aspects of action add some zing to the movie, making it a blockbuster.
Rangreza
Rangreza's storyline might sound a little bit typical but its visual depiction on screen is awe-inspiring. The movie's storyline follows a couple with polar different social backgrounds so much that some believe they are not meant for each other. However, love finds a way and eventually, this couple begins their lifelong romantic journey. The actors bring this story to life and the movie quality is awesome.
Ho Mann Jahaan
Ho Mann Jahaan tells the modern-day dilemma young ones face on parents not understanding their ambitions and skills. Instead, the characters that aspire to be famous musicians experience strict restrictions imposed by their parents. The movie depicts the challenges these young ones face and how this misunderstanding with their parents pan out. It is an emotional story that will keep you glued to your screen.
Moor
Moor is one of the best movies with an emotional turn of events since it portrays the death of a station commander. The station commander, unfortunately, lives in a corrupt system and maintaining his ethics is hard in this environment. Not to mention the emotional displacement he is in due to the death of his wife.
Pinky Memsaab
Pinky Memsaab shows the coinciding four very different worlds of a beautiful socialite, chauffeur, gullible maid, and ambitious investment banker. These four characters enter each other's worlds when they meet in Dubai. Above all else, this movie is about the self-discovery of these characters.
Dukhtar
Dukhtar is a great portrayal of the social issues in Pakistan as the storyline follows a turn of events full of suspense. The story told by this movie is that of a mother who tries to protect the innocence of her daughter. A good samaritan then offers a helping hand to assist the mother with this mission she is embarking on.
Balu Mahi
Balu Mahi is a hilarious romantic comedy-drama film with a beautiful and elegant setting in Pakistan. The main character Balu Mahi crashes a wedding, thinking it is his ex-girlfriend's only to find out that he is at the wrong place. This story is much more hilarious when played out on this movie that can be streamed on Netflix.
Humsafar
The storyline of Humsafar follows a married couple that faces some emotionally riveting issues of the starring couple Ashar and Khirad. This marriage is based on family tie responsibilities that Ashar assumes as soon as Khirad's mother dies. He becomes responsible for caring for her and their marriage is not an easy one as they go through an emotional rollercoaster after getting married.
O21
O21 sets aside the regular storylines, which could be cliche to some, such as romance, comedy, and family drama. Instead, this Pakistan blockbuster gives you the front-row seat of Pakistani spy action thrillers. The name of this movie in full is Operation 21 and it unpacks the story of an operation that needs to be executed in 21 hours. This movie is a beautiful depiction of how the Pakistani movie scene can be diverse to different genres.
The bottom line
Pakistani movies are very diverse and do not only dwell on family and romantic drama as some are under this false impression. Instead, Pakistan movies also consist of action movies and other drama blockbusters, and a lot of comedy. The movies outlined above will keep you glued to your screen because of their storyline, directorship, and amazing visual quality.
You May Also Like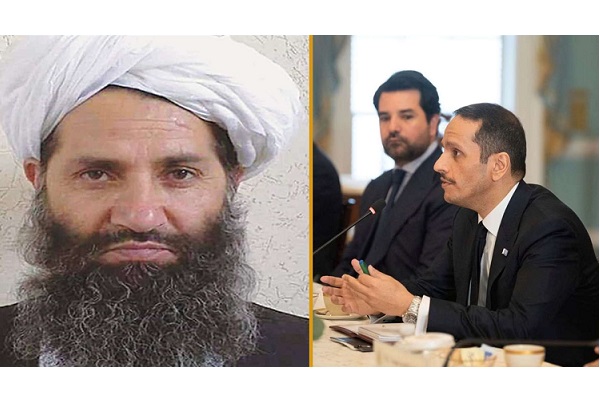 WASHINGTON: The Qatari prime minister held secret talks with the supreme leader of the Taliban this month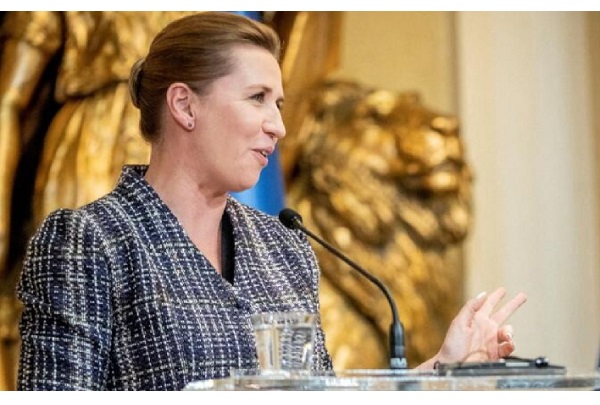 COPENHAGEN: Danish Prime Minister Mette Frederiksen on Wednesday delivered a speech to parliament partly
NEW YORK: New York is gradually going down partly because of the weight of the skyscrapers that make the concrete