Trading platforms are getting more popular during the pandemic period. More and more people with analytic skills want to try their luck on MetaTrader 4 or Forex. However, many users are still confused about these names and have no idea how trading platforms work. Read this article with helpful tips and explanations to become a better trader.
Description of Trading Platform
A trading platform is much more than a simple place where you can sell or buy. It is a smart technology with a set of tools you use for trading. It helps you to open the trade, close it, and even control the market with automatic settings or via the online broker. You can find a wide range of options on the Web. However, each platform has its specifics. Some of them are free of charge, and others are not. You can find differences in the fees for the trading procedures you use.
Learn These Basics
If you want to start trading, you have to find a suitable trading platform. This is your first stop. Without a trading platform, you will not be able to move further. Apart from simply placing the order, you can read the market news, receive the analysis of the market, find real-time quotes, and see the charts. You can trade there:
futures;
currencies;
stocks;
commodities.
There are different styles you might notice on the platforms. Pick carefully which one is the best for you.
Prop platforms are customized and usually built by big companies to match their needs and trading style. Commercial websites are widely used by retail investors and day traders. They have numerous features that can help you. Some of them contain educational content and research you can use in your work.
How to Pick Platform
The first thing that traders usually consider when picking the platform is the cost they have to pay. However, there are lots of other important things you have to pay attention to. The key characteristics to consider:
Specifics of each trading platform. Every platform has its benefits. It depends on the trading style you prefer and the markets you want to reach. Day traders might need quotes and charts on the market maker depth. At the same time, options traders require the tools that help to visualize the strategies for the options;
Fees. A free platform does not mean that you can use it totally out of charge. Yet, some platforms offer lower fees than others. If your strategy is scalping, you might need the low-fee platform. However, if you require lots of features from the platform, you need to find an advanced platform that usually has a higher fee;
Reputation. It is highly important to find the reviews of other traders before you pay for anything. You have to check out the comments on the broker or intermediary you work with;
Requirements from the trader. Some platforms don't have such requirements; others will not let you enter the trade unless you have $25 000 on your account in equity. You have to find out the demands of each platform and decide whether you are willing to join it or not.
Find Trading Platforms You Trust
The key to your success as a trader is to find the trading platform you can trust. It must contain all the beneficial tools for your trading and be suitable to the specifics of your trading process. You can check several trading platforms at once. However, after you find the one you need, you can save energy and stay with it. Make sure you find a secure place with the right tools for your market activity.
You May Also Like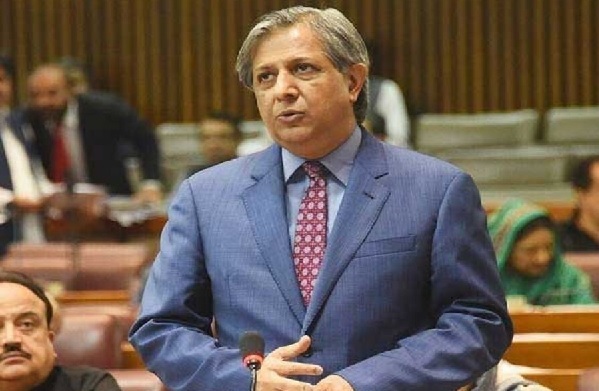 ISLAMABAD: The Senate on Thursday passed the Supreme Court (Practice and Procedure) Bill 2023
LAKKI MARWAT: Deputy superintendent of police (DSP) and three constables were martyred when an improvised
ISLAMABAD: Pakistan Tehreek-e-Insaf (PTI) Chairman Imran Khan is ready to provide an undertaking for negotiations