WASHINGTON: The outlawed Tehreek-i-Taliban Pakistan (TTP) aims to push the government of Pakistan out of Khyber Pakhtunkhwa and establish Sharia by waging a terrorist campaign against the military and state, a US State Department report warns.
According to the 2021 Country Reports on Terrorism, the TTP uses the tribal belt along the Afghan­istan-Pakistan border to train and deploy its operatives.
TTP draws ideological guidance from Al Qaeda, while elements of AQ rely in part on TTP for safe haven in the Pashtun areas along the Afghan-Pakistan border.
"This arrangement has given TTP access to both AQ's global terrorist network and its members' operational expertise."
State Department report notes action taken against India-focused militant groups, regrets failure to dismantle such outfits
The report also names major terrorist groups that focused on conducting attacks in Pakistan, including TTP, the Balochistan Liberation Army (BLA), and the militant Islamic State-Khorasan group (IS-K).
The report on terrorism notes that Pakistan "experienced significant terrorist activity" during the year in review, i.e. 2021.
Underlining the link between terrorism and lack of economic activities, the report points out that "the United States provides assistance to support trade and economic growth" in Pakistan.
The US assistance to Pakistan includes partnering with US businesses, civil society, and the regions bordering Afghanistan.
"This assistance is intended to improve the lives of the Pakistani people and support US objectives," the report explains.
"The United States continues to support people-to-people exch­anges to alleviate misunderstandings and complications in the bilateral relationship."
In 2021, separatist militant groups conducted terrorist attacks against varied targets in Balochistan and Sindh provinces. Terrorists used a range of tactics
to attack varied targets, including Improvised Explosive Devices, Vehicle Borne Improvised Explosive Devices, suicide bombings, and targeted assassinations.
The report acknowledges that Pakistan took steps in 2021 to counter terror financing and to restrain some India-focused militant groups. Pakistan reviewed and revised its 2015 National Action Plan (NAP) to counter terrorism, reducing the NAP from a 20-point plan to 14 key points.
But the report complains that Pakistan made meagre progress on the most difficult aspects — specifically its pledge to dismantle all terrorist organisations without delay or discrimination.
The report identifies IS-K as another group which poses a significant threat to Pakistan and is composed primarily of former TTP members, the Afghan Taliban, and the Islamic Movement of Uzbekistan. It is estimated to have between 3,000 and 5,000 fighters and has claimed responsibility for attacks on civilians and government officials in Pakistan.
IS-K, elements of Al Qaeda, and terrorist groups targeting Pakistan, like TTP, have continued to use the Afghanistan-Pakistan border region as a safe haven.
The report notes that Pakistan-focused terrorist groups continue to conduct attacks against Pak­istani military and civilian targets.
The report also mentions Pakistan's pledge to "ensure that no armed militias are allowed to function in the country," but complains that attackers continued to operate from Pakistani soil in 2021. The report identifies the Haqqani Network, Lashkar-e-Tayyiba (LeT), and Jaish-e-Mohammed (JeM) as the groups that carry out such attacks.
The report claims that although "Pakistan took some steps in 2021 to counter terror financing and to restrain some India-focused militant groups, authorities did not take sufficient action to dismantle them".
The report also highlights Washington's cooperation with Islamabad on regional security and counterterrorism, noting that the US government provides robust law enforcement, counternarcotics, and rule of law assistance for Pakistan, as well as limited def­ence, counterterrorism, and anti-money laundering assistance.
The report commends Pakistan's commitment to combat the trafficking of items that could contribute to the development of WMDs and their delivery systems. "Pakistan was a constructive and active participant in IAEA-hosted meetings and in the Global Initiative to Combat Nuclear Terrorism," it adds.
You May Also Like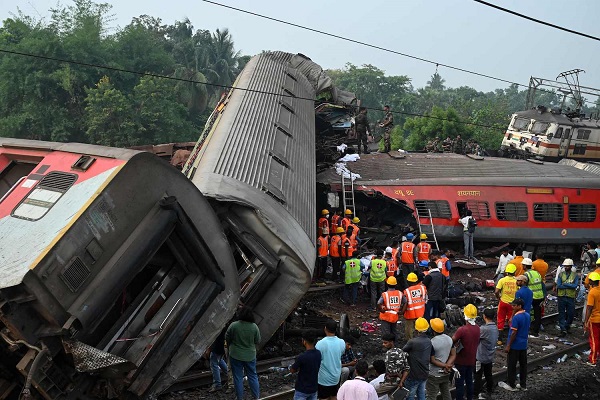 ODISHA: The death toll from the collision of two Indian passenger trains in Odisha state has surged to 288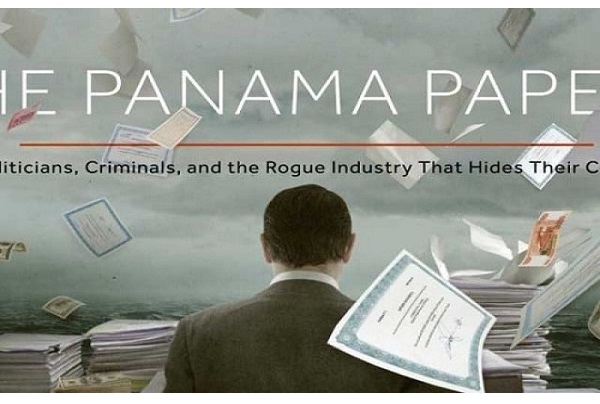 ISLAMABAD: The Supreme Court is expected to take up on June 9 a Jamaat-i-Islami (JI) petition seeking directions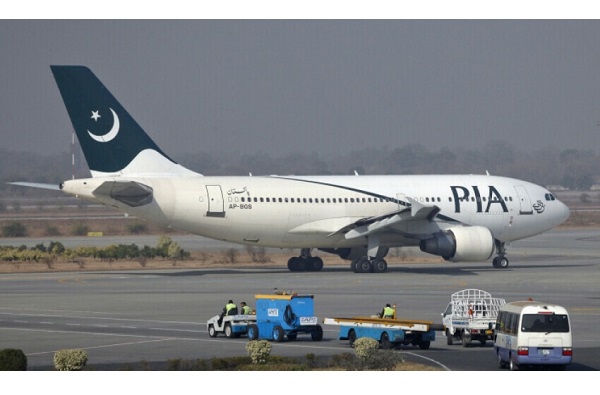 RAWALPINDI: A Pakistan International Airlines (PIA) aircraft, which was stopped at Kuala Lumpur International Airport