UNITED NATIONS: Ahead of a UN General Assembly vote on Ukraine, President Volodymyr Zelensky called President Arif Alvi on Wednesday and sought Pakistan's support for a draft resolution that calls for ending the war in his country.
The two leaders also discussed energy and food security issues.
The General Assembly met in New York to consider a resolution calling for "a just lasting peace" in the region. Ukraine opened the debate on Wednesday afternoon, followed by Belarus and Russia.
Ukraine, the United States, and other major world powers are hoping for greater support for the resolution from other UN members. Pakistan, like India, has so far abstained from voting on UN resolutions on Ukraine.
The draft resolution, sponsored by some 60 countries, "underscores the need to reach, as soon as possible, a comprehensive, just and lasting peace in Ukraine in line with the principles of the Charter of the United Nations."
It reaffirms the UN's "commitment to the sovereignty, independence, unity and territorial integrity of Ukraine" and calls for an immediate cessation of hostilities.
The text, which unlike a Security Council resolution would not be binding, demands Russia "immediately, completely and unconditionally withdraw all of its military forces from the territory of Ukraine".
"President Zelensky, referring to his ten-point peace formula, sought Pakistan's support on the draft resolution being tabled in the United Nations General Assembly for ending the Ukraine-Russia conflict," said a statement issued by President Alvi's office.
"Had a phone call with Pakistan's President Alvi. We noted the importance of the principles of territorial integrity and sovereignty and respect for the UN charter," President Zelensky said in a tweet after the call.
"Paid special attention to Ukraine's grain initiative. Ukraine is ready to continue being a guarantor of world food security," he wrote.
The statement issued by Mr Alvi's office said the two leaders discussed the Pakistan-Ukraine political and economic ties, including the energy and food security issues facing the developing world in the wake of the Russia-Ukraine conflict.
"Both sides emphasised the need for enhancing economic and trade relations for the mutual benefit of the two countries," it added.
President Alvi informed the Ukrainian leader that Pakistan remains deeply concerned at the conflict and supports a peaceful solution in accordance with the UN Charter.
The Pakistani government, he said, was still "evaluating the contents of the draft resolution.
President Zelensky also extended an invitation to his Pakistani counterpart to visit Ukraine.
You May Also Like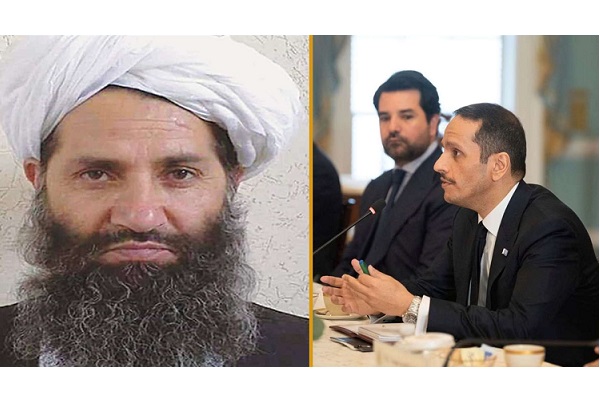 WASHINGTON: The Qatari prime minister held secret talks with the supreme leader of the Taliban this month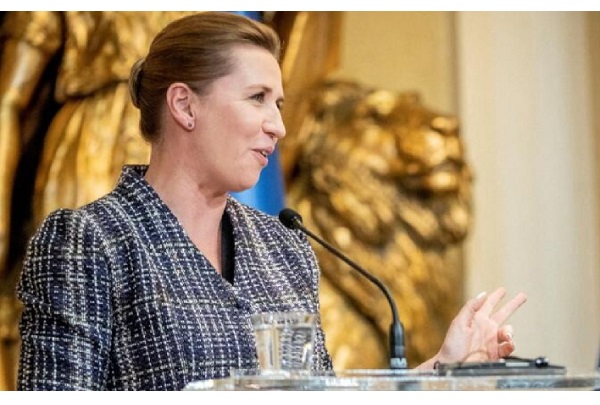 COPENHAGEN: Danish Prime Minister Mette Frederiksen on Wednesday delivered a speech to parliament partly
NEW YORK: New York is gradually going down partly because of the weight of the skyscrapers that make the concrete