LAHORE: The Indus River System Authority (Irsa) on Monday rang alarm bells as the national water supplies dropped by more than 50 per cent last week, shortage will plummet to 30 to 35pc if the situation persists for over a week.
According to Irsa's data, the national river flows on Monday dropped to 223,000 cusecs from 456,000 cusecs on June 13 – a drop of over 50pc. The biggest plunge was recorded in River Indus, from 225,000 cusecs to 97,800 cusecs.
"Irsa has started drawing additional water from both Tarbela and Mangla dams, compromising their filling prospects, but has not started passing on the shortage to the provinces," said Irsa spokesman Khalid Idrees Rana. But it can only hold this additional supply for the next 10 days. If the situation does not improve by then, the entire country would feel the pinch.
Against these inflows, Irsa is supplying 273,100 cusecs nationally (107,000 cusecs to Punjab, 149,000 to Sindh, 14,000 to Balochistan and 3,100 to Khyber Pakhtunkhwa) without slashing the provincial share. For this purpose, it is maintaining 155,000 cusecs release from Tarbela and has increased Mangla release from 25,000 cusecs to 55,000 cusecs.
However, it has informed Punjab that supply to the Chashma-Jhelum link canal, currently at 12,000 cusecs, would be reduced to 2,000 cusecs for the Greater Thal Canal – for drinking purposes only. It should get additional supplies from Mangla Dam for which releases were more than doubled on Monday from the lake.
"There is an overall drop. Not only Indus, but River Kabul also dropped from 80,000 cusecs to 42,000 cusecs, Chenab from 60,000 to 34,000 cusecs during the last week and Jhelum from 78,400 to 48,400 cusecs," laments an official of the irrigation department.
He further said the Mangla drawdown meant that the trouble for Punjab would extend to the entire next year. "The situation is already bad at the dam because of earlier additional releases. Against a planned level of 1,208.65 feet (4.895 million acre feet [MAF]), the lake is standing at 1,153.5 feet (1.922 MAF) – a difference 55.15 feet. With additional drawdown at the end of June, when the lake should have been filled by 80pc, its level would fall by that amount – a real disaster for provincial agriculture," he says.
"Trouble is that Tarbela lake cannot be emptied more than four feet a day (or 155,000 cusecs) without risking its banks caving in, so naturally additional water has to come from Mangla Dam," explains Rana.
However, Irsa is constrained to do so, and hopes the situation improves in the next week or so.
"On Monday, the temperature in the catchment areas dropped to 25 degree Celsius from 32 degrees last Sunday, which produced 456,000 cusecs.
You May Also Like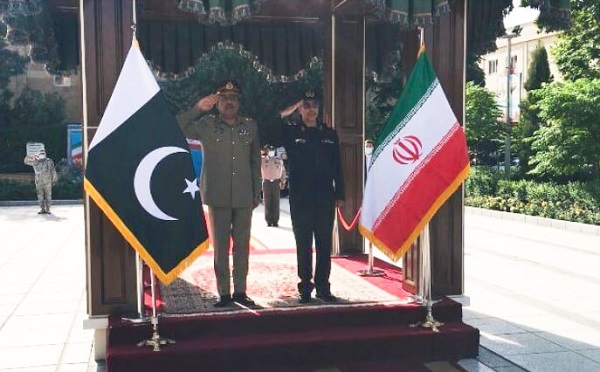 RAWALPINDI: Chairman Joint Chiefs of Staff Committee (CJCSC) General Nadeem Raza,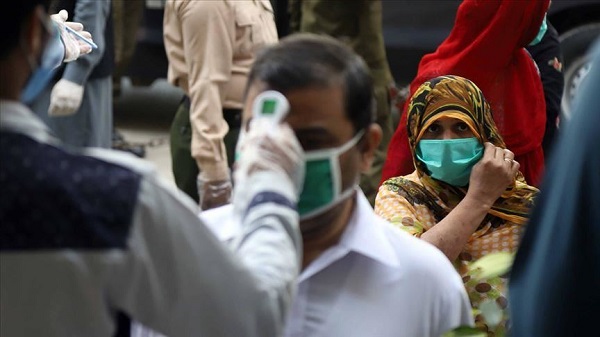 ISLAMABAD: Pakistan on Saturday reported more than 800 cases the largest daily increase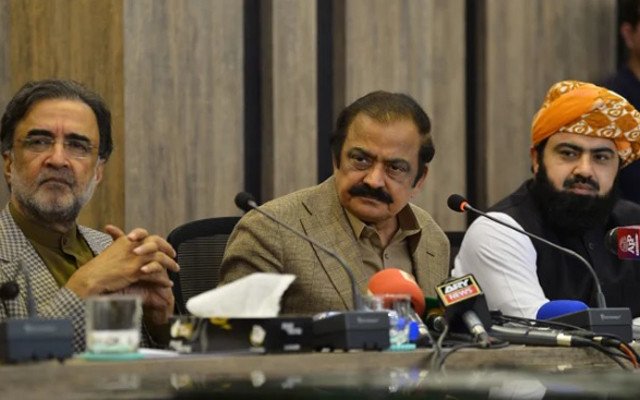 ISLAMABAD: Interior Minister Rana Sanaullah on Saturday promised to use "fresh" and "updated"