ISLAMABAD: Marked on February 04, World Cancer Day aims to raise awareness of cancer and encourage its detection, prevention and treatment.

It is termed as one of the most serious and deadly illnesses taking thousands of precious lives around the world every year.
But there are also many cancer survivors, who have fought this scourge illness and have a set an example of bravery and courage for others.
Below are some of the very famous Pakistani celebrities who are still battling this disease with great courage:
Nadia Jamil
Pakistan's acclaimed actress Nadia Jamil was diagnosed with breast cancer last year. She shared her whole journey of struggling with breast cancer with her fans and friends on social media. The actor also urged women to self examine themselves in order diagnose this type of cancer on early stages.
Asma Abbas
Asma Abbas, sister of Bushra Ansari, was also diagnosed with this illness around four years back. Despite being a cancer patient, she continued to work on screen and took a short break to get the required treatment. She made a comeback after complete recovery and gave remarkable performances in several TV dramas.
While speaking about her illness she said, "When I found out that I have cancer, I just went and sat in my room for 2 hours and thought about how my family, friends and work will be affected. But then after those two hours, I thought of how to deal with it now."
Palwasha Yousuf
Syra Sheroz's younger sister model Palwasha Yousuf also battled cancer. She fought it out bravely and is now cancer free, even though this illness claimed life of her elder sister Ruqaiyya Yousuf.
Uzma Gilani
Senior actress Uzma Gilani was also diagnosed with cancer but fought it valiantly and recovered following the treatment. She is back on her feet and is even appearing several TV series. She is also the recipient of Pride of Performance award in 1982.
Naila Jaffery
Naila Jaffrey is one of Pakistan's most prominent TV actresses. She has enjoyed lots of success through her amazing performances in multiple dramas including Maa Mujh ko Sulana, Desi Girls and Thodi Si Khushiya. She is diagnosed with last-stage of cancer and is bravely fighting it out. She often posts about blood donations and despite having serious health issues, you always see her smiling and cheerful.
Shehbaz Sharif
Former Chief Minister of Punjab and opposition leader, Shehbaz Sharif is also suffering from cancer. The politician often travels abroad for surgeries and treatment. Despite bravely fighting cancer, he is still the most active and prominent political figure in Pakistan who is always on his toes.
Dr Yasmeen Rashid
Punjab Health Minister, Dr. Yasmin Rashid underwent breast cancer surgery at Shaukat Khanum Memorial Cancer Hospital last year in December. Reportedly, the surgery was successful and she is recovering from the disease.
Dr. Fehmida Mirza
Former National Assembly speaker, Dr Fehmida Mirza also suffered from breast cancer. Following her treatment, she joined the Pink Ribbon Movement to become beacon of hope for breast cancer survivors.
Many others have bravely fought the disease till their last breathe including Amin fahim, Hasil Bizenjo, Rani, Laila Wasti. Khalida Riyasat, Chef Fatima and Naeem-ul-Haq.
You May Also Like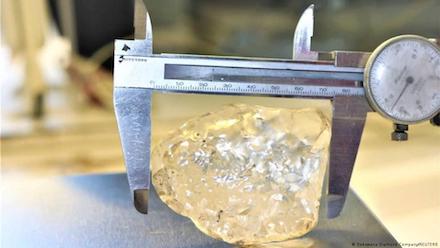 President Joe Biden and Turkish President Tayyip Erdogan
Nadal, who reached the French Open semifinals last week