NEW YORK: Short film centred around a Pakistani Muslim girl, American Eid, has been announced by Disney+ as part of its exciting new series Launchpad Shorts. The series includes five other films based on individual creators' perceptions of the theme "discover." It will stream on the platform starting May 28.
The film American Eid was announced on Disney Studio's Instagram, with a fast-paced yet heartwarming trailer. In the trailer, we see a young Pakistani girl who's revealed to have recently moved to the US with her family and is prepping for Eid. Though, to her, Eid doesn't feel the same as it did back home.
The film was written and directed by Aqsa Altaf. "Ameena, a Muslim Pakistani immigrant, wakes up on Eid to find out that she has to go to school. Homesick and heartbroken, she goes on a mission to make Eid a public school holiday, and in the process, reconnects with her older sister, and embraces her new home, while her new home embraces her," reads the synopsis.
As the girl navigates a familiar time in an unfamiliar place, her inspiring story follows familiar corridors for immigrants; Pakistani or otherwise. Other films have similar tales, such as Hao Zheng's Dinner is Served, which follows a Chinese student at an elite American boarding school.
Altaf is a Pakistani expat herself; she grew up in Kuwait and now lives in the US. She had her short film One Small Step screened at the Cannes Film Festival in 2019 and was shortlisted for the BAFTA Student Film Awards. She also has a nomination for the Young Director Award at Cannes Lions 2019 under her belt.
Disney+ created LaunchPad with the intention of showcasing live-action short films from "a new generation of dynamic storytellers" and "diversify the types of stories that are being told and to give access to those who have historically not had it." For the first season, Disney received 1,100 applicants, of which it chose six filmmakers, awarding them the opportunity to be mentored by members of Walt Disney Studios Motion Pictures Production, Walt Disney Animation Studios, Disney+, Lucasfilm, Marvel Studios, and Pixar, as they worked to tell stories about "what it means to be seen."
A virtual press conference was held for Launchpad. It was there revealed that the show will be getting even more seasons, welcoming even more directors and writers. "I think when you watch this collection of films, there's so much beauty and life affirmation," said Senior Manager Phillip Yaw Domfeh.
"Not to the expense of telling the truth, exploring tough themes, being true and honest and recognising your pain [in] moments where you haven't felt like you belonged or understood. The way that they just so nimbly navigated all of that as storytellers is just something that I hope will lead to discoveries for our audience members," Domfeh said.
You May Also Like
ISLAMABAD: The government has, once again, decided to shut markets and commercial centres by 8pm daily
ISLAMABAD: PTI Vice Chairman Shah Mehmood Qureshi was granted freedom by the Lahore High Court on Tuesday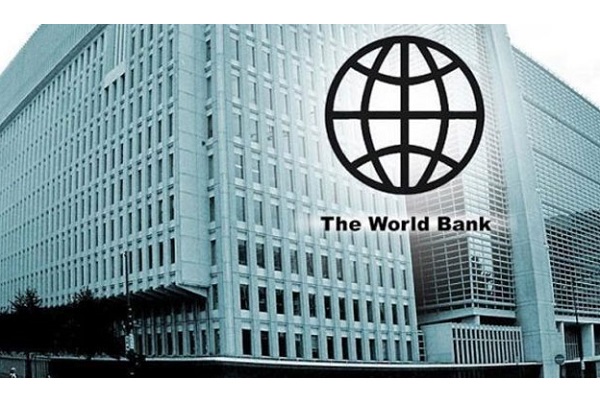 ISLAMABAD: The World Bank has projected Pakistan's economy to grow by two per cent in the next fiscal year,