KARACHI: PPP Chairman Bilawal Bhutto-Zardari on Sunday accused the judiciary of double standard, alleging it penalised one leader but protected another, and called for expanding accountability laws to cover both past and present judges.
In a hard-hitting speech, which came two days after a similar address by PML-N chief organiser Maryam Nawaz Sharif in which she called for accountability in the judiciary, Mr Bhutto-Zardari warned that his party would not let this "system of holy cows" run this country.
The foreign minister, speaking at a seminar organised by the PPP's Sindh chapter to mark the golden jubilee celebrations of the 1973 Constitution, was particularly critical of the judiciary's treat­ment of PTI chief Imran Khan.
"I am very sorry to say that the way our apex court is going with double standards, it's so difficult for parties like us to defend its actions," he said.
"This isn't tolerable that one prime minister hailing from Lar­kana is executed and the other from Zaman Park is granted a week's time [to appear before the court] due to pain in his leg," he said, adding, "This dual system wouldn't work, nor would we let it do."
Referring to history, Mr Bhutto-Zardari criticised the judiciary for what he said was its role in bringing down governments of some parties and protecting others and stressed that this must stop.
"For how long would we go with this concept of holy cows?" he asked. "We must stop this. For the judiciary or any other institution, there should be the same law which applies to the common man. Every Pakistani, under the law, deserves the same treatment," he added.
"How is it possible that to bring down the BB's [Benazir Bhutto's] government, you just need an editorial of a newspaper, but to save the government of Khan Sahib [Imran Khan], you can even amend and rewrite the Constitution?" he wondered.
He said the concept of "holy cows" was against the spirit of the Constitution and democracy as it held a common person responsible for wrongdoing but couldn't put a check on the judiciary for the same reason.
Mr Bhutto-Zardari said he would himself propose an amendment to the accountability laws to hold judges, whether serving or retired, accountable for "wrongdoing".
Referring to the National Accountability Bureau, he said, "We believe that NAB was formed for political engineering. We want this institution shut down. We aren't even interested in what reforms the parties want to bring to this law."
Wondering why judges were interested in accountability laws, he said the reason was "quite visible", and it was that these laws didn't apply to them.
"If it's about corruption, it can be everywhere, whether it's parliament or judiciary. So whatever reforms are proposed for this law, one amendment I would present myself that this law should also be implemented on the judges whether they are serving or retired."
It may be recalled that on Feb 23, PML-N Senior Vice President Maryam Nawaz in a speech at Sargodha came down hard on a "cabal of five", among which were former and serving members of the judiciary, whom she accused of "conspiring" against PML-N supremo Nawaz Sharif.
On her cue, a video screen showed a combo picture of the five people she held responsible, saying: "The people of Sargodha should also see the ones behind the conspiracy". The pictures included ex-ISI chief retired Gen Faiz Hameed, former chief justices Asif Khosa and Saqib Nisar, and two Supreme Court judges, who are currently part of the SC bench holding suo motu proceedings in the case about provincial elections in Punjab and Khyber Pakhtunkhwa.
Earlier, Mr Bhutto-Zardari addressed the variety of challenges being faced by Pakistan and called political dialogue the only way forward to bring the country out of the multiple crises. From economy to terrorism and political stability to social reforms, he said the implementation of the Constitution in true spirit could lead the nation to past glory.
"I sometimes wonder how gigantic challenges we are facing which I have never seen or heard about before," he said. "I sometimes think about how we would meet these approaching challenges. Above all is our economy. And when I talk about the economy, I don't mean to mention our deal with the IMF or [dwindling] forex reserves. My challenge is that the poor man must feed his kids and send them to school. I firmly believe that these issues can be addressed through dialogue and consensus."
He said the former prime minister and PPP founder Zulfikar Ali Bhutto initiated political dialogue and brought the consensual Constitution, which was a social contract between the state and the people of Pakistan allowing them equal rights and every protection under the law.
"Then Benazir Bhutto decided to bring the country out of the crisis and restore democracy by convincing all political stakeholders over the Charter of Democracy. And when we came to power in 2008, President Asif Ali Zardari revived this tradition through the 18th Amendment, which guarantees the country's survival and integrity," Mr Bhutto-Zardari said.
You May Also Like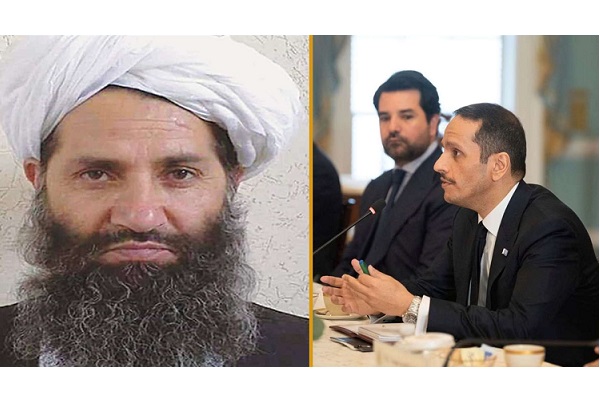 WASHINGTON: The Qatari prime minister held secret talks with the supreme leader of the Taliban this month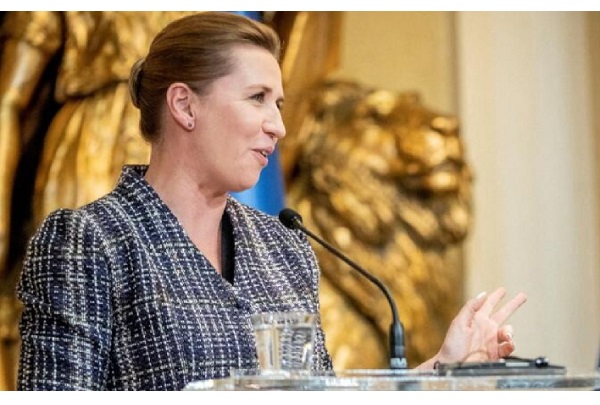 COPENHAGEN: Danish Prime Minister Mette Frederiksen on Wednesday delivered a speech to parliament partly
NEW YORK: New York is gradually going down partly because of the weight of the skyscrapers that make the concrete