LAHORE: As the Pakistan Tehreek-i-Insaf party legislators have become active in forming a new entity, while others are taking refuge in joining the established parties like PPP, PML-Q or the group led by Jahangir Khan Tareen.
Former ministers Hashim Dogar and Murad Raas, who have also distanced themselves from the PTI, have formed a new group called "Democrats".
A PTI legislator said that several party legislators were not able to "get their due price" as individuals, and that was why different groups were emerging while condemning the May 9 attacks.
The Dogar-Raas group, which has reportedly gained the strength of some 35 former MPAs and MNAs, including former provincial and federal ministers, is actively holding meeting after meeting to gain maximum strength before deciding to emerge as a separate entity or join the like-minded parties or groups. The Democrats group, though not disclosing its strength, says it doesn't have any woman members for now.
"One thing is clear that the Democrats will continue acting as an opposition to the ruling Pakistan Democratic Movement (PDM)," Mr Raas, a former Punjab education minister who leads the group said.
Asked about the number of legislators currently showing interest and becoming part of the group's meetings, Mr Raas said the group was holding meetings, but it had decided not to disclose the names of those joining the group as all other parties and groups would immediately start approaching them and they might face disturbance and inconvenience.
"We are not forcing anyone. The PTI legislators are coming to us independently," he added.
"The PML-Q and Jahangir Khan Tareen group leaders are sending messages for meetings and joining, but we are neither responding to them back nor do we want to make any commitment at the moment."
Mr Raas said the group would be able to come on record after gaining due strength. "The Democrats may come up to explain its strength and plans in a matter of a couple of days," he added. Rumours are rife that the group had amassed a strength of around 35 former PTI legislators.
In reply to a question, Mr Raas said he and his colleagues did not blame the PTI chairman for the May 9 vandalism and arson attacks on state buildings and army installations, but it remained a fact that the party leaders could not control the mob, whose emotions were heightened after Mr Khan's arrest in the Al-Qadir Trust case.
"We have parted our ways with the PTI and Imran Khan over the May 9 events that turned out to be a frenzied reaction," he said.
While senior leaders are joining major parties, PML-Q's chief organiser complained that former Azad Jammu and Kashmir (AJK) prime minister Tanveer Ilyas had claimed to bring 10 to 15 important members with him, to which party president Chaudhry Shujaat Husain said, "If you had their support, bring them along."
However, in a matter of a couple of days, Mr Ilyas went to meet Mr Tareen and announced joining his emerging group.
Mr Ilyas had parted ways with the PTI and its chairman after he was disqualified as AJK premier and was removed from the region's party presidentship after he alleged that party leader Pervez Khattak's intervention had led to the removal of the PTI government in the AJK.
Mr Ilyas said there was good news for PTI members that he had reached an understanding with Jahangir Tareen and they would move forward together.
You May Also Like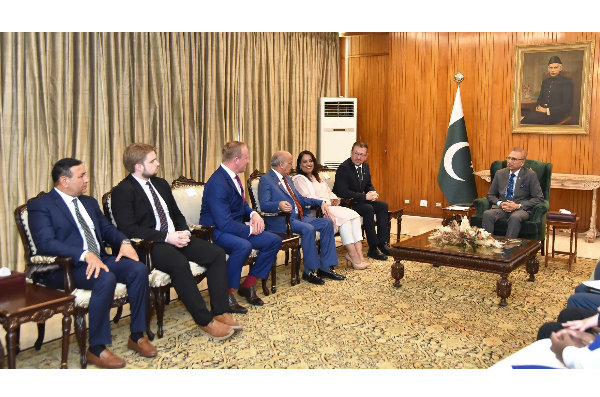 ISLAMABAD: President Dr Arif Alvi has said that India is involved in the genocide of Muslims, persecution and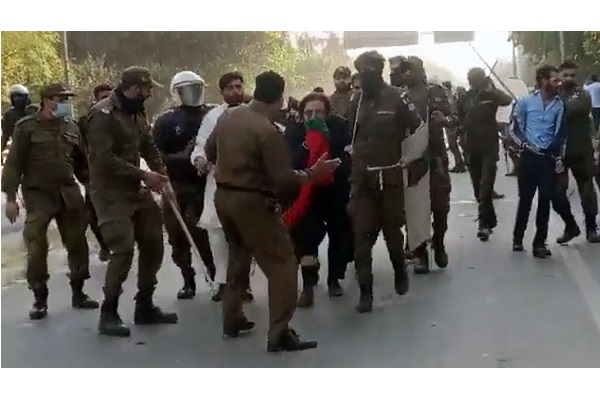 LAHORE: The PTI chairman and over 900 other party leaders and activists nominated in the May 9 cases have been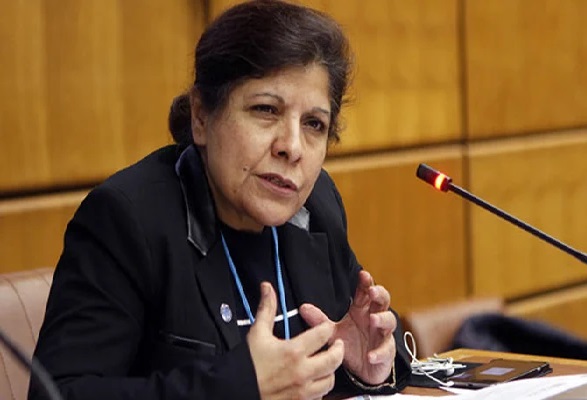 ISLAMABAD: Pakistan is seeking around $11bn in bilateral support from China and Saudi Arabia as the caretakers push