LAHORE: Pakistan Tehreek-i-Insaf Chairman Imran Khan on Friday questioned who was the "most powerful" person in the country, who he claimed was busy bulldozing court orders, sabotaging the Joint Investigation Team (JIT) formed to probe the attempt on his life, and now trying to cover up party worker Zille Shah's death.
Calling his political opponents Asif Zardari, Nawaz Sharif and Shehbaz Sharif "criminals", Mr Khan said those imposed on the nation were taking the country towards complete disaster and urged the people to join the 'Haqeeqi Azadi' movement like a living nation to defeat the anti-Pakistan and anti-people forces.
Flanked by former health minister Dr Yasmin Rashid, the former prime minister expressed deep concern and pain over severe torture unleashed on party worker Ali Bilal, also known as Zille Shah.
Regretting that the incumbent rulers tortured and killed "a special child", Mr Khan said the PTI would contest this case against the caretaker chief minister, IG Police and CCPO, Lahore, with full force, because it would determine whether the people of Pakistan were living in a jungle or a human society. Mr Khan regretted that the police named him in the case registered over the PTI worker's killing.
The PTI chief said the incumbent rulers, with the support of a "psychopath" — ostensibly a reference to a senior military agency officer, who he also calls 'Dirty Harry' — wanted to instil fear into society so that the nation should sit silent and ensure that the corrupt rulers be facilitated to win the upcoming general elections.
"The official having counter-terrorism expertise has unleashed torture on political workers including Shahbaz Gill, Azam Swati, several journalists and even young social media activists," he lamented, adding, "the psychopath was torturing people after stripping them naked".
The ex-premier said the general election schedule in Punjab was issued on court directions and his party workers were going to launch an election campaign after getting due permission from the civil administration. But police was deployed hours before the rally was scheduled to start and all roads were closed, he said.
"Party workers, including PTI central president and former health minister Dr Yasmin Rashid, were blocked on Canal Road and her vehicle's windscreen and body were damaged for no reason," he said.
He said party workers, including Dr Rashid, were attacked with water cannon as well as by the batons and tear gas shells by gun-wielding policemen. "The incumbent rulers wanted to kill people and also planned to pick me and shift to Balochistan – to create fear among the masses," Mr Khan said, adding that the nations that did not stand up against oppression and excesses got destroyed. "I and my party men are facing oppression worse than any martial law," he said.
Referring to the arrest of Bol News co-chairman Shoaib Sheikh, Mr Khan said on the one hand PML-N leaders were getting protocols and holding election campaigns using taxpayers' money, while on the other Mr Sheikh was arrested for giving projection to PTI leaders and workers.
You May Also Like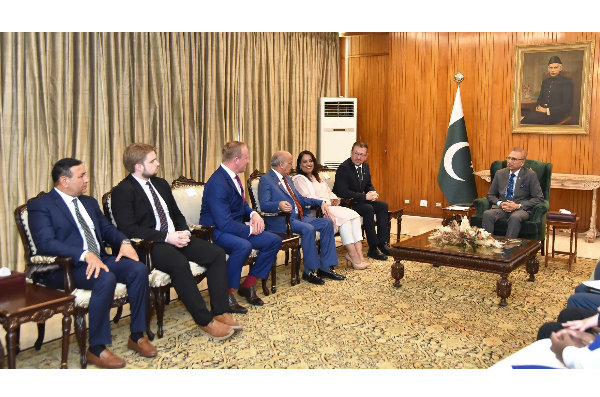 ISLAMABAD: President Dr Arif Alvi has said that India is involved in the genocide of Muslims, persecution and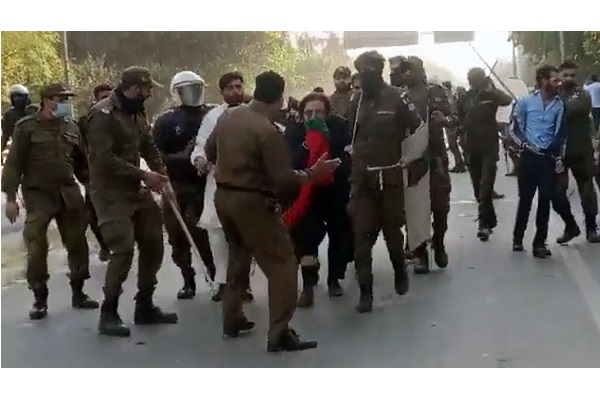 LAHORE: The PTI chairman and over 900 other party leaders and activists nominated in the May 9 cases have been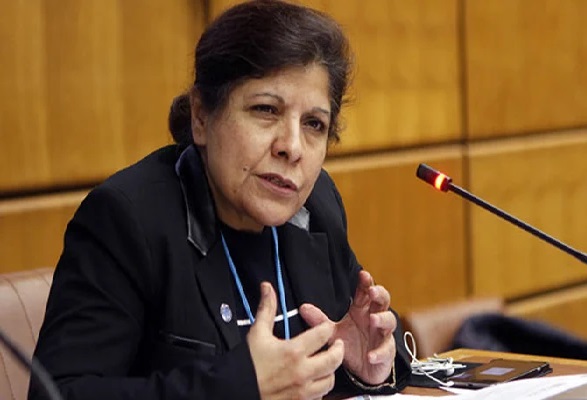 ISLAMABAD: Pakistan is seeking around $11bn in bilateral support from China and Saudi Arabia as the caretakers push