JERUSALEM: Israel's military said its air defences fired at a drone that had crossed into its airspace from Lebanon on Friday, the second such incident in as many days.
Lebanon's Hezbollah group said it had launched the drone on a reconnaissance mission over Israel in a statement released on Friday.
The Israeli military said air raid sirens were sounded, sending residents into bomb shelters, after "a radio-controlled aircraft crossed into Israeli airspace from Lebanon".
"As a result... aerial defence systems were activated" and "after a few minutes, radar contact was lost with the aircraft," it added, indicating that the drone was not intercepted.
The Israeli air force tweeted that "Iron Dome interceptors were launched" and fighter jets scrambled to patrol the area.
Hezbollah said it had launched its "Hassan" drone on a 40-minute, 70-kilometre reconnaissance mission across the border and that the drone made it back to Lebanon.
Israeli fighter jets flew low over Beirut, witnesses said. The Israeli army announced on Thursday that it had shot down a drone it said was launched into Israeli airspace by Hezbollah, a Lebanese movement backed by Israel's arch foe Iran.
You May Also Like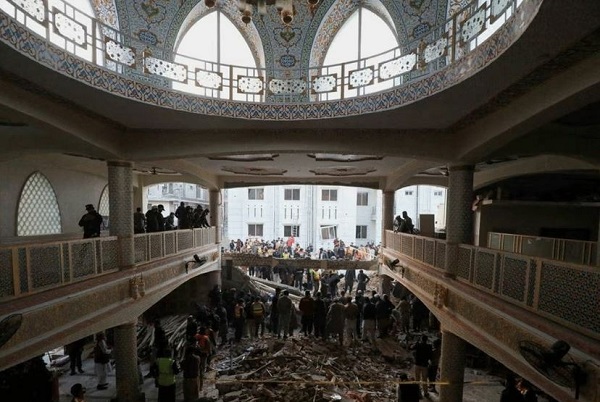 ISLAMABAD: Suicide attack on a mosque in Peshawar sent shockwaves through out the world,
LAHORE: Justice Jawad Hassan of the Lahore High Court (LHC) said Monday elections must
ISLAMABAD: An Islamabad sessions court stated on Tuesday that charges against PTI