ISREAL: Israel has begun testing a COVID-19 vaccine prototype on rodents at its bio-chemical defence laboratory, a source said on Tuesday. Prime Minister Benjamin Netanyahu ordered the Israel Institute for Biological Research (IIBR), in rural Ness Ziona, to join the fight against the coronavirus pandemic on February 1, prompting an easing of its secrecy as it cooperates with civilian scientists and private firms.
In a statement, Netanyahu's office said IIBR director Shmuel Shapira had informed him of "significant progress" in designing a vaccine prototype and that the institute "is now preparing a model for commencing an animal trial".
Notably, the trials were already underway on rodents. The source declined to identify the kind of rodent.
The IIBR is widely assumed to have worked on biological and chemical arms projects. Israel neither confirms nor denies this.
IIBR chief innovation officer Eran Zahavy said last week that the institute had shifted its entire focus to the new coronavirus, with three groups trying to develop a vaccine against the COVID-19 disease it causes, and others researching potential treatments.
"We are trying as much as we can to collaborate and have other ideas of other people," he said at last week's English-language online conference hosted by Jerusalem Venture Partners.
"But the facility of the lab is very crowded and very busy and very dangerous so it has to be very slow and very cautious."
Israel has reported 4,473 cases of COVID-19 and 17 fatalities. Having tightened restrictions on public movement, Netanyahu is weighing a lockdown of parts of the country.
You May Also Like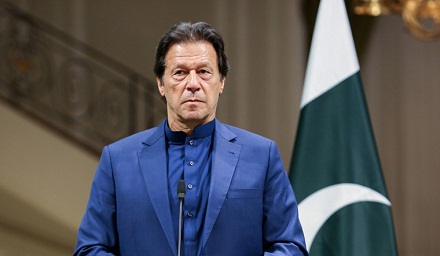 Imran Khan on Sunday said 40 percent deserving families
Afghan forces fought fierce street battles and bombed
Security agencies were put on alert on Sunday after police learnt