LAHORE: The Lahore High Court (LHC) directed the police on Wednesday to present PTI leader Fawad Chaudhry in court today, hours after he was arrested for "inciting violence against a constitutional institution".
An FIR against Fawad was registered at Islamabad's Kohsar police station by an official of the Election Commission of Pakistan (ECP) for "threatening" the electoral body's members and their families.
"We are also not being given any details of the FIR registered against him," he said. Faisal, who is also a prominent lawyer, termed his brother's arrest "illegal" and asserted that he will fight this battle in court.
Later, the PTI leader was brought to Lahore's Cantt where the judicial magistrate granted police Fawad's transit remand.
Separately, a petition was filed in the LHC by Advocate Muhammad Ahmad Pansota challenging Fawad's arrest.
The application named the Punjab government, provincial police officer, counter terrorism department, deputy inspector general of police (operation) and station house officer of Defence A as respondents in the case.
It said that the PTI leader was apprehended "illegally, unconstitutionally and without legal authority" and demanded that police officials should be directed to recover Fawad from the "illegal and unlawful confinement" and produce him before the high court.
The petition was subsequently taken up by LHC's Justice Tariq Saleem Sheikh. During the hearing, the court instructed the police to present Fawad in court by 1:30pm.
At 10am, Fawad was brought to Lahore's Cantt court by officials of the Punjab Counter Terrorism Department and police. Upon his entrance, PTI lawyers showered rose petals on Fawad.
Talking to the media outside the court, Fawad said that those who arrested him should be ashamed of themselves.
"They have deployed so much police as if they are escorting James Bond," he said, adding that the police kept him in the "category of terrorists".
As the hearing began, the investigating officer requested the court to grant Islamabad police the PTI leader's transit remand.
For his part, Fawad asked the judge to provide him with a copy of the FIR registered against him. He went on to say that he was proud of the charges against him. "These allegations were also levelled at Nelson Mandela."
"It is being said that I have committed sedition […] I am a former Supreme Court lawyer and federal minister […] I should be treated with respect," he told the court.
The PTI leader said that the way he was arrested was "inappropriate". "Had they called me, I would have come myself."
Commenting on his remarks against the ECP, he said that "the entire country is saying the same".
Meanwhile, Fawad's lawyer said a habeas corpus petition — a writ requiring a person under arrest to be brought before a judge or into court, especially to secure the person's release unless lawful grounds are shown for their detention — filed by Fawad was pending in the Lahore High Court. "Until a decision is taken on that, a transit remand can't be granted."
Here, the judicial magistrate instructed the police to conduct a medical examination of Fawad at the Lahore Services Hospital and present him before a court in Islamabad today.
In a video message shared on PTI's official Twitter account after the hearing, Fawad said that if criticism was rebellion then the entire nation should come out on the streets.
"They have registered this case on charges of contempt against the election commission […] this is their attitude and they expect us to not even criticise them.
"Rebellion is a duty. All the 220 million people in the country should come out and rebel against this system otherwise your children will suffer too," he said.
"Today, Imran Khan and the PTI is standing up for your rights. We are going to jail but these handcuffs are like jewellery to us […] god willing, we will emerge victorious from these trials.
"But it is the nation's job to come out and change the system," Fawad added.
A first information report has been registered against the PTI leader at the Kohsar police station in Islamabad on the complaint of Secretary of the Election Commission Umar Hameed.
The complaint invokes sections 153-A (promotion of enmity between groups), 506 (criminal intimidation), 505 (statement conducing to public mischief) and 124-A (sedition) of the Pakistan Penal Code at Islamabad's Kohsar Police Station.
It stated that Fawad, in a speech outside PTI Chairman Imran Khan's house, threatened the ECP and said that "those who become part of the caretaker government [in Punjab] will be pursued until they are punished".
Later in a tweet, the Islamabad police said that Fawad tried to "incite violence against a constitutional institution" and "inflame the sentiments of the people".
It added that the case will be processed as per the law.
Meanwhile, Fawad's wife Hiba Chaudhry has called on the chief justice of pakistan to take a suo motu notice of his arrest.
In a press conference along side PTI leaders Shireen Mazari and Zulfi Bukhari in Islamabad, she said: "The way they took Fawad in the middle of night […] this is absolutely unacceptable and wrong.
"We don't know what they have done with them […] whether they have subjected them with torture or if he was blindfolded […] we have no clue. I just want to request the CJP to take a suo motu notice of this."
Hiba went on to say that Fawad was a national leader and it was his democratic right to be treated in a constitutional manner.
"Today, I am asking the prime minister and Punjab's care taker chief minister as well […] please take up this case on merit and send him home as soon as possible," she added.
Condemning Fawad's arrest, PTI chairman Imran Khan said that he will be holding a media talk at 4pm today.
"Fawad's arrest on his apt description of the CEC leaves no doubt in anyone's mind that Pak has become a banana republic devoid of rule of law," he tweeted.
Imran added that the nation "must stand up for our fundamental rights now to save Pak's drift towards a point of no return".
 
You May Also Like
ISLAMABAD: The government has, once again, decided to shut markets and commercial centres by 8pm daily
ISLAMABAD: PTI Vice Chairman Shah Mehmood Qureshi was granted freedom by the Lahore High Court on Tuesday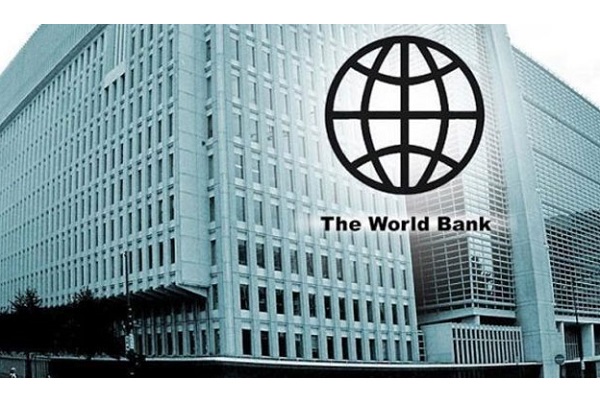 ISLAMABAD: The World Bank has projected Pakistan's economy to grow by two per cent in the next fiscal year,