LONDON: Interior Minister Rana Sanaullah on Friday hinted that Mr Sharif will return and personally pick candidates for the polls. After the second day of meetings at Stanhope House, the interior minister told reporters the legal formalities for the party leader's return are almost done and he will himself interview PML-N's candidates in person.
"PML-N will participate in the upcoming election with full enthusiasm. The initial preparations have started, and [Mr Sharif] has held consultations in the UK and Pakistan," the minister said.
He added a parliamentary board is being finalised and people will be invited to apply to the board.
The minister said Mr Sharif will chair the board's meetings in Pakistan.
"Just like in the 2013 and 2018 elections where he [Mr Sharif] interviewed each candidate in himself, he will do the same for the next election."
He added when Mr Sharif will lead the election campaign, some federal ministers will resign to join him and his daughter Maryam Nawaz Sharif in the campaign.
Minister claims legal formalities for PML-N supreme leader's return 'almost finalised'
As per the law, serving federal or provincial ministers cannot participate in electoral campaigns.
Ms Nawaz, who was recently appointed the party's chief organiser, is scheduled to depart from London for Pakistan on January 27, after which she will kick off political activities from Feb 1, the minister said.
When asked about the date of Mr Sharif's return, the minister said, "[U]ltimately, it is his decision that he comes to Lahore." However, he refrained from providing any date.
He however added that whenever the PML-N supremo returned, his welcome would be "historic".
"On that day, the propaganda being spread about Punjab will be exposed. There will be rallies in every division."
The timing of the announcement, after a string of meetings with Mr Sharif, has added to the speculation that his return was, at long last, on the cards.
The party leadership in Pakistan feels it is critical for him to return to Pakistan as his absence has hurt the party and given his key opponent, Pakistan Tehreek-i-Insaf Chairman Imran Khan, a clear advantage.
Many feel Mr Sharif's return will give the party a much-needed boost and reinvigorate what was once a PML-N stronghold in Punjab, as well as send a signal to those electables who are hedging their bets.
The announcement came days after the Punjab and Khyber Pakhtunkhwa assemblies were dissolved, leading to the likelihood of elections in the provinces in March or April.
Mr Sanauallah travelled to London this week to meet with Mr Sharif and discuss the political situation, PML-N's election strategy and the PML-N supremo's return.
After a four-hour-long meeting on Thursday, the interior minister spent all of Friday in meetings with the former prime minister and other PML-N representatives.
When the minister was asked to elaborate on Mr Sharif's statement holding former army chief Gen Qamar Javed Bajwa and former ISI chief Gen Faiz Hameed responsible for Pakistan's downfall, he said, "Is there any doubt on what [Mr Sharif] said in his Gujranwala jalsa, when he held certain individuals responsible for rigging the 2018 election to bring Imran Khan to power?"
You May Also Like
ISLAMABAD: The government has, once again, decided to shut markets and commercial centres by 8pm daily
ISLAMABAD: PTI Vice Chairman Shah Mehmood Qureshi was granted freedom by the Lahore High Court on Tuesday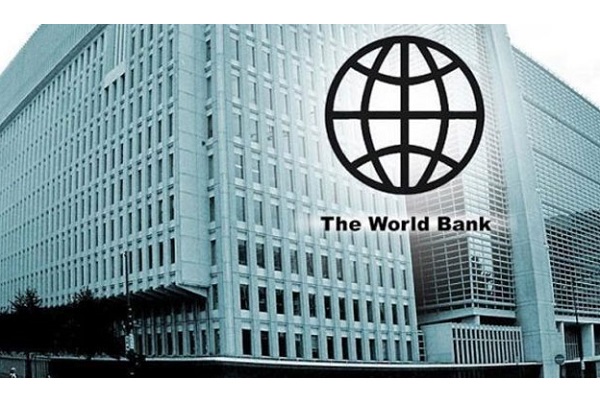 ISLAMABAD: The World Bank has projected Pakistan's economy to grow by two per cent in the next fiscal year,